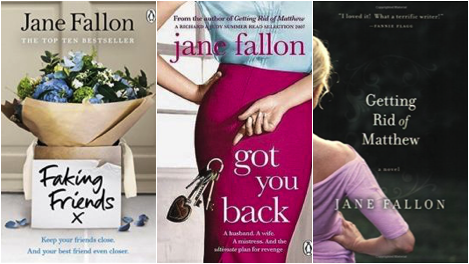 Fiction
Jane Fallon: Chick Lit With A Messed-Up Psychological Edge
This content contains affiliate links. When you buy through these links, we may earn an affiliate commission.
If you ever wanted to read chick lit with the edge and vicious plot twists of psychological thrillers, allow us to introduce you to the work of British author Jane Fallon. Beginning with her debut, Getting Rid of Matthew, Fallon has carved out a very specific niche that's something like "if psychological thrillers were also funny and nobody died but were still full of suspense and dread." Somehow, her works combine slamming-doors British bedroom farce with heart and pathos, along with—almost always—fist-pumping revenge by women who have been done wrong.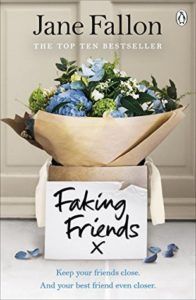 Fallon's new release, Faking Friends, asks the juicy question: when your best friend steals your fiancé, do you run and hide, or do you start planning revenge? Spoiler: it's a Fallon book, so obviously the latter.
Her novels are guaranteed to provide numerous game-changing twists, over-the-top melodrama, hilarious narrators, and—somehow—real heart and stakes. Her characters tend to be in their 30s and 40s, making them a bit older and wiser than in traditional chick lit…not that it helps them escape the various traps of their own making they inevitably all wind up embroiled in.
Here's a quick intro to her of-so-satisfying tales of multi-faceted women and the men they are determined to destroy:
Fallon burst out of the gate with this dark mirror of traditional romantic comedy. In this one, a mistress is faced with the nightmare reality of sharing her life with her long-time boyfriend. So a la Kate Hudson in How To Lose A Guy in 10 Days, she becomes the worst girlfriend ever in hopes of reuniting him with his estranged wife. Along the way, she accidentally befriends said wife and falls for maybe the worst possible age-appropriate love interest.
Again we find the tables turned, as two women discover they share the same boyfriend—and work together to make his life a living hell with both of them, without letting on they know or breaking up with him. Does one of them carry her revenge plans too far? Was this book written by Jane Fallon?
This one has more overlapping schemes than Dangerous Liaisons. Here, a woman sets a honey trap to catch her best friend's husband having an affair…but it turns out her trusted accomplice has her own agenda, as does her husband.
Here, a cheated-upon wife decides to secretly make herself over to make her husband fall back in love with her—so that it will hurt all the more when she leaves him. Of course her plans get more complicated than she'd intended, particularly when this novel's other woman catches wind of what she's up to.
Can't get enough Jane Fallon? Her slightly-less-revenge-driven titles include Foursome, The Ugly Sister, and Skeletons.
Find more great British books on our lists of 12 British Books Crossing The Pond in 2018, and dive into all the types of chick lit with the titles on our list Chick Lit: It's Not All About Shoes (Though Shoes Are Awesome).