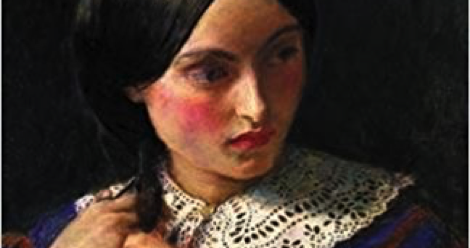 This content contains affiliate links. When you buy through these links, we may earn an affiliate commission.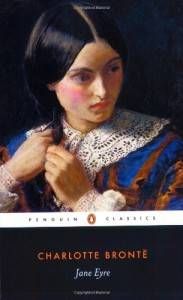 I don't have a favorite author where I've read all of their works, but I do have an all-time favorite book. That book is Jane Eyre by Charlotte Brontë. If you did not know that, then you must not read my blog or follow me on Twitter or know me in real life because I'm constantly letting the world know about how much I love this book. If you are one of the folks who answered the unanswered question out loud or in your head, then I'm sorry for constantly letting you know (whether you asked or not) that yes, Jane Eyre is my favorite book. However, I have only read the book two times, with the most recent time being a few years ago—but both times I've read it, Jane Eyre has brought me everything I needed at that moment.
The first time I read Jane Eyre, I was a preteen who was experiencing life as the newest member of my adoptive family. Although my new family was not unkind to me in the way Jane's extended family was to her, I still felt unwelcomed and unloved. Reading Jane's experience helped me feel less alone, but I was jealous of Jane being able to escape the home that caused her dismay, even if her situation in the boarding school wasn't much better. Jane's perseverance through life's difficulty gave me the hope to fight through my darkness and seek better days ahead. Like Jane, I longed for the freedom and independence that comes from living the life of my choosing.
The second read came in my early thirties, when I reacquainted myself with pleasure reading after years of reading only scholarly journals in grad school. Once again, I was a stranger in a strange land thanks to scoring a job out of graduate school in another state. Although I was ecstatic to secure a job during The Great Recession, I wasn't adjusting well to life outside of school. Luckily, a copy of Jane Eyre beckoned to be read. I was in the mood to re-read a book, and I wanted to know if my adult self would let Jane Eyre continue being my favorite book. This time around Jane's independent spirit still spoke to me, and more importantly, her ability to not bend to the will of societal norms and her ability to stand unapologetically in her truth. Jane refused to be confined by the limitations imposed on her because of her gender, and I work to do the same. After that second read, the status of Jane Eyre was forever cemented as my ALL-TIME FAVE! This novel has still been the only time I have seen so much of my own spirit reflected back to me.
I don't know if I will ever read Jane Eyre again because there are so many books out there that I have never read, and do I really need to read a book that I have already read multiple times and that already holds a special place in my heart? I say no, twice is enough for me.
What say you, dear reader? How often do you read your favorite book? Have you revisited that book lately?