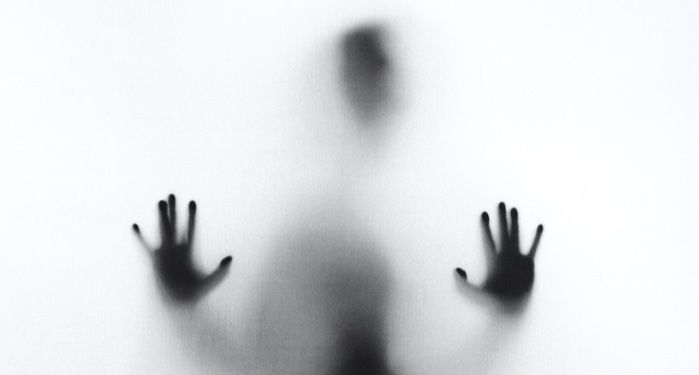 Horror
Reflecting on Jack Ketchum's Horror Novels
This content contains affiliate links. When you buy through these links, we may earn an affiliate commission.
Last week Dallas Mayr, better known as Jack Ketchum, passed away at the age of 71. When I was a teenager, I read that Stephen King had referred to Ketchum as "the scariest man in America," so I decided to see what Jack Ketchum's horror novels were all about.
Trigger warning: abuse, sexual abuse, extreme violence
The first book I read was Off Season, a straightforward story about a group of adults on an isolated weekend retreat in the Maine woods and a family of human monsters with a taste for human flesh, just waiting for the sun to go down. I don't remember much about the plot, but I do remember reading the book at my parents' house while we were all watching TV. I glanced up from the book, casually said, "This may be the most disgusting thing I've ever read in my life," and went back to reading.
I will spare everyone the gory details, but let's just say it made Texas Chainsaw Massacre look like an episode of Sesame Street. Yet I remember being grossed out but not particularly scared. I've never been a huge fan of pulp horror novels or splatterpunk horror (exactly what it sounds like, if you've never heard the term before), so I don't remember much about that particular reading experience. Gross, gory, and kinda fun if you're into that sort of thing, but otherwise not my style.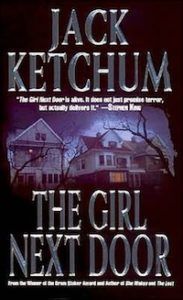 A few years later, I decided to read Jack Ketchum's most famous novel, The Girl Next Door. This book is told from the perspective of a twelve-year-old boy who watches as two teenage girls move in with their aunt, who lives down the street from the boy and his friends. The girls are subjected to horrifying abuse at the hands of their aunt, who descends rapidly into madness, and who encourages the main character and his friends to participate in the torture, sexual abuse, and utter humiliation of these two girls. To make matters even more horrifying, the novel was apparently based on the true story of Sylvia Likens, who was tortured and murdered under similar circumstances in Indiana in the mid 1960s.
On the surface, The Girl Next Door seems to share similarities with Open Season based on the subject matter and the level of explicit violence, but the reading experiences could not have been more different. I read The Girl Next Door in a marathon 4 hour reading session, but by the time I finished reading, I felt like crying. While the characters in Open Season felt secondary to the blood and guts, I felt the humanity of the troubled main character, his concern for the sisters, and his mounting confusion and horror as his neighborhood friends devolve into acts of paralyzing savagery. I wanted to cry for everyone in the story, especially the teenage girl who was strung up, tortured, sexually abused, and humiliated for no reason other than the fact that she was female.
I had such a complicated reaction to this story that I still can't quite explain exactly how I felt about it. I think there's a lot to say about stories of brutality against women and young girls and how we use these stories for horror or entertainment fodder, but I don't know how to accurately articulate these thoughts, at least not in the space of this article. What I do know is that The Girl Next Door changed how I look at horror. Who gets to tell certain stories? Why do some people view these stories as entertainment? And how do we process horror stories that are both a grotesque reenactment and a startlingly accurate reflection of so-called "real life?" How am I (a young white woman) supposed to react to a story that very accurately touches upon my worst fears of being female, and yet is regarded as premium horror entertainment by a vastly white male audience?
I don't fault Ketchum for writing the story, but I don't know if I can thank him either. Jack Ketchum's horror novels changed me, for better or for worse, but I don't know if I plan on revisiting them any time soon.
Interested in more readers' complicated takes on horror novels? Check out these posts: