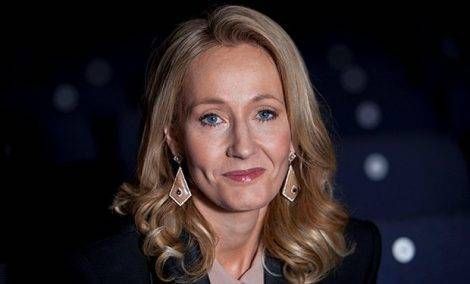 J.K. Rowling to Write a (Non-Harry Potter) Children's Book After FB3: Critical Linking, June 11th
Sponsored by THE EMPEROR OF SHOES by Spencer Wis
---
"After [FB3] I'll be writing another book for children," she says. "I've been playing with the (non-Harry Potter/wizarding world) story for about six years, so it's about time I get it down on paper."
Rowling appears to say that it's a single book as opposed to a new series, though we not-so-secretly hope it's the latter (Could you imagine learning Rowling's writing another children's series??). It'll be her first since the final Harry Potter.
More children's books from Rowling!
---
After torching the White House with "Fire and Fury," Michael Wolff is coming back for more:
Wolff tells me he has signed with the same publisher, Henry Holt, for a sequel — although he says it's unclear what that means: His best sources (including Steve Bannon) have left the White House. And he's lost the element of surprise that came with his soothing technique of acting as curious therapist to tortured, befuddled aides: "I'm just listening!" or "Tell me what it's like!"
---
HBO is officially moving forward with a pilot order for a still-untitled Game of Thrones prequel, created by Jane Goldman (Kick-Ass, Kingsman: The Secret Service) and George R. R. Martin — the author of the A Song of Ice and Fire novel series on which Thrones is based.