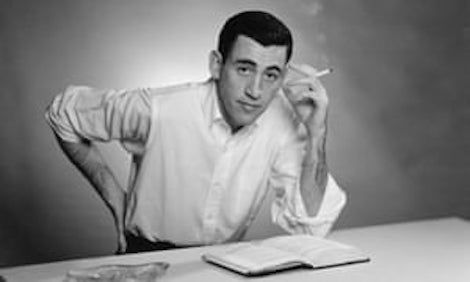 Critical Linking
J.D. Salinger's Family To Publish Trove Of Secret Works: Critical Linking, February 7, 2019
Sponsored by Libby, the one-tap reading app from your library and OverDrive.

---
The family of writer J.D. Salinger plans to publish a wealth of secret works he created over the last half century of his life, his son told The Guardian in an interview published Monday.
"This was somebody who was writing for 50 years without publishing, so that's a lot of material," Matt Salinger told the newspaper. He said he and Salinger's widow, Colleen O'Neill, are "going as fast as we freaking can" to get it ready for publication. But he warned that it could take years — hopefully less than a decade — to publish everything the reclusive author left behind after his death in 2010. But Matt Salinger vowed: "All of what he wrote will at some point be shared."
I am so curious what we'll be getting!
____________________
"All those books you haven't read are indeed a sign of your ignorance. But if you know how ignorant you are, you're way ahead of the vast majority of other people," Stillman writes.
Cisneros is the third author to win the annual award, after Syrian poet Adonis in 2017 and Irish novelist Edna O'Brien in 2018.
Yes!