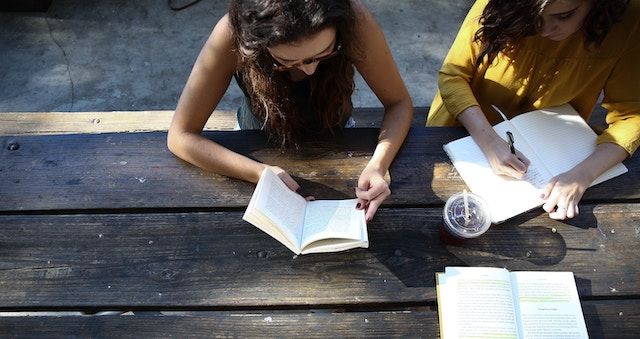 Critical Linking
It's All (Book) Love Between Celebrity Book Clubs: Critical Linking, January 10, 2020
Critical Linking, a daily roundup of the most interesting bookish links from around the web is sponsored by Book Riot Insiders, the exclusive digital hangout for the Book Riot community.

---
"'I do not feel there's competition,' Oprah says in the clip. Hager agreed, saying she told Reese Witherspoon, who also has a successful book club, the same thing. 'We are not competing!' Then, the women each turned to the camera and said 'We love to read!' to emphasize their point.
Their shared enthusiasm for reading demonstrates something that all book lovers know to be true: Being a book-lover means you're already part of a community. Whether you join Oprah's Book Club or Read With Jenna, you will instantly connect with even more people who love reading, too."
---
"If you're in need of a light-hearted distraction from stressful news headlines or your own hectic schedule, consider this book an escape from it all. It's no secret that adult coloring books boast mental health benefits — studies have shown that the activity can promote mindfulness and decrease anxiety. And what could be more soothing than shading in a drawing of Jason Momoa on a boat at sunset? "
One minute you think you're not into adult coloring books, the next you're furiously adding a dozen of them to your cart.
---
"In the novel as in life, the Vietnamese and American experiences are inextricably intertwined by years of war and their aftermath. Vuong's grandfather was an American serviceman, and the author frequently reflects on the strange dynamic that produced him, a Vietnamese American poet, out of the violence of war. 'The interesting and tense relationship I have with the war is that without it, I wouldn't be here,' he said in an interview with PBS. 'The truth of what it means to be an American is to be involved in this.'"
Reflections on loss, grief, identity, and violence, and one hell of a 2019.