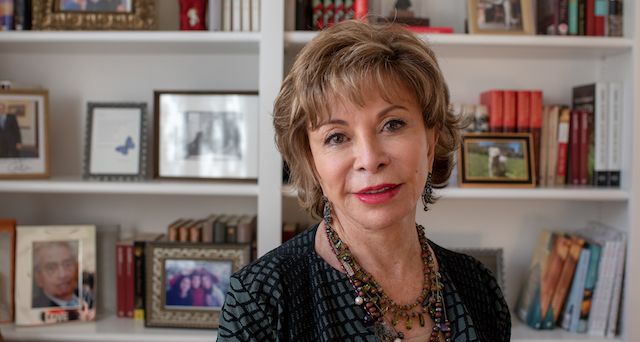 Uncategorized
A Brief Introduction to Bestselling Writer Isabel Allende
This content contains affiliate links. When you buy through these links, we may earn an affiliate commission.
If you love books, you've probably already heard the name Isabel Allende. She has written more than 20 books, according to her biography online, and sold more than 74 million copies. Over the years, Isabel Allende books have been adapted into movies, plays, radio programs, and more.
According to the Chilean author: "I am a writer because I was blessed with an ear for stories, an unhappy childhood, and a strange family. (With relatives as weird as mine there is no need to invent anything. They alone provide all the material for magic realism). Literature has defined me. Word by word, page after page, I have invented this hyperbolic, flamboyant me."
Allende is one of the most commercially successful authors from Latin America, and her stories have often explored the region. She has written nonfiction and fiction books, and told the Los Angeles Times that she writes the latter exclusively in Spanish.
A Guide to Isabel Allende Books
An Author's Beginning
The road to literary stardom wasn't easy for Allende, especially considering the politics realities in Chile during her younger years.
She was born in Peru in 1942, where her father was a diplomat, to Chilean parents. Her father disappeared a few years later, and the family moved back to Chile. She worked as a journalist; during an interview, Chilean poet Pablo Neruda famously told her that she should write literature. Apparently, he thought she wasn't a journalist.
In 1973, her family member and Chilean President Salvador Allende was assassinated. After this event, she escaped from Chile, living in exile in Venezuela for 13 years. It was then that she began to write her debut novel, La casa de los espíritus. Allende is well-known for her magical realism writing style.
Adulthood and Literary Works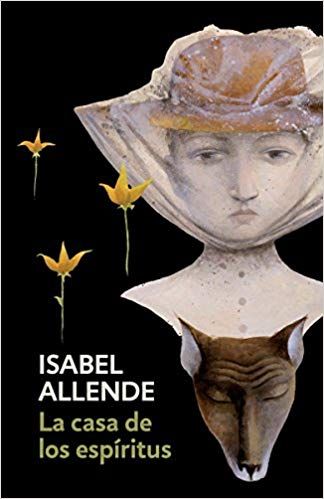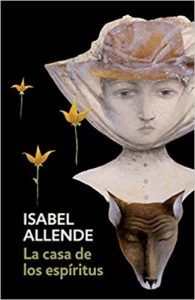 Allende's breakthrough book was her debut: La casa de los espíritus, or The House of Spirits in English, published in 1982. The book started out as a letter to her sick grandfather, per Encyclopedia Britannica.
More notable works followed in the '80s and '90s like De amor y de sombra or Of Love and Shadows; Eva Luna; Hija de la fortuna or Daughter of Fortune. From this time period, Paula is also one of her standout books, which she wrote for her daughter who died in 1992.
Allende became a U.S. citizen in 1993, and is a long-time California resident.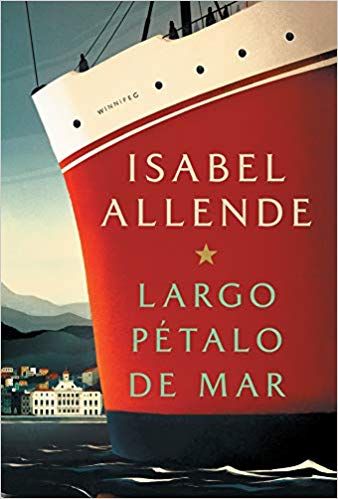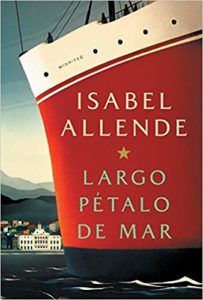 In the following two decades, her published works have included Retrato en sepia, or Portrait in Sepia; and Inés del alma mía or Inés of My Soul; El amante japonés or The Japanese Lover; and Más allá del invierno or In the Midst of Winter.
While most of her books are for adult readers, Allende has also written several children's books. City of the Beasts and Kingdom of the Golden Dragon are two such books.
Her most recent book is Largo Pétalo de Mar, which is also available in English as A Long Petal of the Sea. It was published in 2019.
A Legacy Still in the Making
While Isabel Allende is still writing, she already possesses many honors and prestigious recognitions.
Allende has received more than a dozen honorary doctorate degrees from universities including the University of Chile, Harvard University, San Francisco State University, and Mills College.
Other honors include receiving the Gabriela Mistral Foundation Humanitarian Awards in 2014; being awarded the Presidential Medal of Freedom by President Barack Obama that same year; and the Pen Center Lifetime Achievement Award in 2016. Take a look at a comprehensive list here.
In addition, Allende created the Isabel Allende Foundation in honor of her daughter Paula. According to Allende's website, the foundation helps women and girls, and awards Espirítu Grants. The grants are predominantly awarded to organizations in Chile and California.