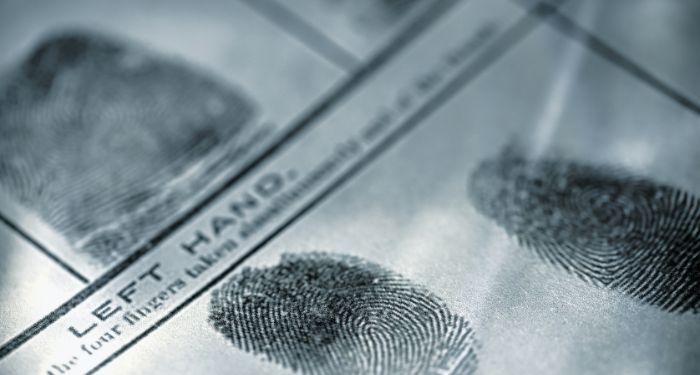 Essays
Is True Crime Exploitative?
True crime fills a need for more than mere entertainment by distracting viewers from the chaos outside while providing them a sense of predictability and justice, since most of the shows end with authorities solving the crime. Indulging in the true crime genre, even if you're not necessarily there for the shock value and the excitement, gives the appealing possibility of solving the case before authorities.
Criminologists trace our current obsession with true crime to Jack the Ripper, who in 1888 killed and mutilated at least five women in London. His crimes were the first to garner global attention. Interest in the killings prompted newspapers to change their storytelling strategies by printing more salacious headlines and cover images to increase sales.
Up until recently everywhere, there was buzz about the Netflix series on Jeffrey Dahmer and Serial, the podcast that was instrumental in overturning a murder conviction. But the question all this content poses for us is: is it right to mine real human tragedy for content?
A lot of commentary on true crime on TV and in books is interchangeable in the piece that follows because a lot of what you see on TV started out as a book, for instance, I'll be Gone in the Dark, and others.
What is True Crime?
True crime is a genre spanning books, podcasts, documentaries, and biopics. In its simplest terms, the genre is a recounting or retelling of any crime that has actually happened in real life. It exists between the edges of documentary and sensationalist journalism.
In past few years, the genre has turned away from sensational storytelling in favor of victim-focused narratives, examining murder not as the purview of brilliant psychopaths, but as, instead, a failure of policing to protect the most vulnerable communities from harm. There's also a renewed focus on crime in the context of history, where criminalization was a mechanism of social control, not a way to protect individuals from harm.
True Crime Through the Ages
Historians trace the commodification of our cultural crime fetish to as early as the mid-16th century, when the practice of pamphleteering collided with increased literacy rates throughout Europe. Though readership was still limited to aristocrats with enough money and time for such diversions, gruesome stories of murder and assault rapidly came into violent vogue.
In the century that followed, crime pamphlets and magazines rolled in salacious tales of cruelty and gore, touting the tormented confessions of high-profile prisoners, details of the supposed spectral evidence at witch trials, and more. How the genre got its name isn't known precisely, but by the time Random House published Truman Capote's nonfiction In Cold Blood in 1966, "true crime" was a widely accepted literary term.
In the digital age, true crime exists across virtually every medium, reaching more people than ever before. Documentary films, TV series, podcasts, Twitter accounts, Facebook groups, Reddit forums, and even YouTube and TikTok channels have been built around the subject. The rejuvenation of the genre can be attributed to the start of the 2010s true crime boom, ushered in by two projects: Serial (2014) and Making a Murderer (2015).
The investigative podcast and Netflix docuseries each tell a different story of a female murder victim and a man who claims to have been wrongly accused of her killing. It's a narrative arc that's proven especially winning among true crime consumers (see the hyper popular The Jinx or The Staircase) and, for better or worse, tends to favor the accused.
Shivani Dubey, a journalist over at Mashable, examined Netflix true crime statistics and states that: "Between July 2020 and March 2021, Netflix released 18 true crime related shows — and that number has only increased since."
Ethics of True Crime
This issue depends on a number of factors, including the case and the writer and/or producers' goal.
When dealing with the topic of serial killers and their victims and survivors, it's impossible to avoid brushing up against topics like trauma and mental illness. If creators aren't careful, they can end up doing more harm than good. Indirectly giving people misconceptions about these topics can lead them to forming beliefs that are based on not-quite facts. It's up to the creators to treat the material tactfully, and it's up to the audience to do their own research if they feel like something they learned from the show is false.
As a consequence of their high-profile nature, however, Serial and Making a Murderer also faced increased scrutiny. Accusations of exemplifying white privilege and partaking in unethical journalistic practices plagued Serial and its host Sarah Koenig, while Netflix faced allegations that Making a Murderer's filmmakers Laura Ricciardi and Moira Demos had intentionally left out important details.
But the rise of amateur true crime creators, particularly in podcasting and on social media, could be stalling that hard-won progress when it comes to more complex biases. For example, while an aspiring true crime content creator might think covering a well-known white serial killer, like Bundy, would be devoid of any potential racial bias, Marston argues such implications are always present.
Perhaps by shifting their fandom's energies away from amateur detective work and toward informed entertainment criticism, true crimers can positively impact American culture's understanding of justice as a whole. If they can fight against the gravity of desensitization to instead refocus on the human element of these stories, then they can honor the real people at their center.
Another change in true crime can be a shift in the style of storytelling, where it relies on telling the story as it is, instead focusing the creative energy on describing the impact of the crime on the community. In particular, how the media and the public's response to the crime affect the pursuit of justice.
True Crime: A Reading List
Still, for all its potentially unscrupulous underpinnings, there's no denying true crime has educational value — and, for better or worse, most Americans' understanding of the justice system is forged in the entertainment space, which is why there is a list of books that follows to help you form your own opinion.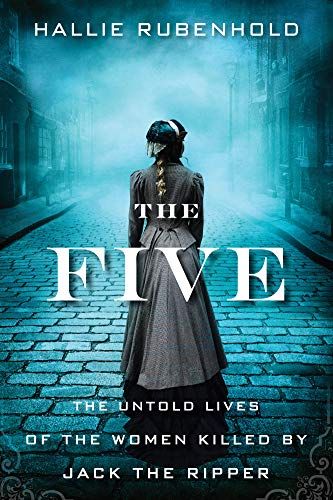 The brilliance of this book is that Rubenhold does not linger on the gruesome details, choosing rather to tell these women's lives to the best of her abilities. The prose is effortless but effective, the research is impeccable, and Rubenhold manages to fill the gaps in a way that is satisfying. You learn a lot about Victorian London and the structure makes sure the humanity of the victims and their families is not lost.
This is a hauntingly beautiful memoir written by the former United States poet laureate in which she discusses her early life ad the tragic murder of her mother by her one-time step-father back in 1985. For such a somber topic, there is such light in this book, and you can absolutely tell it was written by a poet.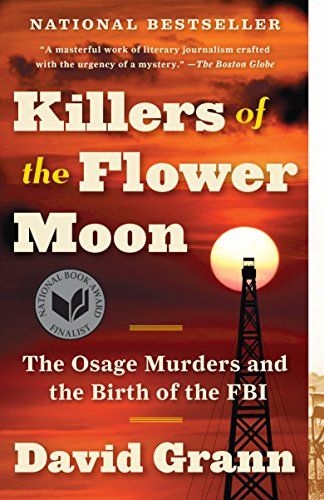 This is a stunning historical true crime story centered around corrupt and shameful politics, racism, and greed that fueled the "Osage reign of terror," back in the 1920s, and was responsible for the birth of the first "Bureau of Investigation."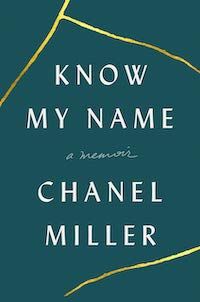 The name Brock Turner is known by most Americans who watch the news, while Miller was known for years only as "Emily Doe," the nameless, faceless girl that he sexually assaulted at a Stanford frat party in January 2015. Turner's case gained notoriety after his sentencing, where he received only six months of prison time — and only served three. Miller's victim impact statement was published to Buzzfeed, receiving millions of hits and sparking conversations about sexual assault on college campuses, as well as the lenient sentences that privileged young men receive. In September 2019, Miller finally broke her anonymity, appearing on 60 Minutes and publishing this memoir.
An interest in the genre is nothing bad, but it is always good to read with intention and awareness. I think that anybody who's reading or indulging in this this genre really needs to be aware of why they're watching it, making sure to keep guard against becoming desensitized.