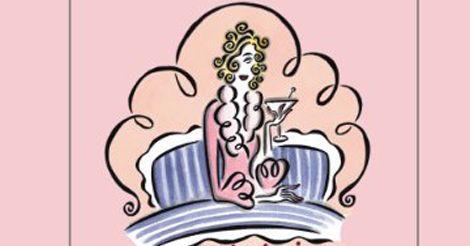 Is This 1936 Advice Manual On Living Alone Still Useful? Critical Linking, December 19
Sponsored by Dirty Little Secret by Jennifer Ryan

---
The greatest advice book ever published was written by Marjorie Hillis, the editor of Vogue circa 1936. It's called Live Alone and Like It, and it's addressed to what was then a new social category, emerging in the aftermath of the Great Depression: bachelor ladies, or "the liver-aloners" — women who live on their own, without husbands or parents (but maybe don't like it).
Sternly dismissing any attempts at self-pity — "Anyone who pities herself for more than a month on end is a weak sister and likely to become a public nuisance besides" — Hillis guides her readers through how to cope with life on their own. And while some of her advice is specific to the '30s (the topics she covers include bed jackets and boarding houses), a lot of it holds true today.
Below, I've collected my favorite pearls of Hillis's wisdom. Some of it's very 1936, some of it's very 2017, but all of it sounds like what your favorite glamorous, well-traveled, hard-drinking aunt would tell you to do.
Useful advice or not, it's hilarious.
---
A number of books by Latinos received notable attention this year, and as 2018 comes to a close it's time to revisit those moments and recommend additional titles that are not to be missed.
I'd only heard of a few of these and can't wait to get reading!
---
If you love Fangirl or The Adventures of Superhero Girl, I've got great news for you: Rainbow Rowell and Faith Erin Hicks have written a graphic novel together, and you can read an exclusive excerpt from it on Bustle below, ahead of its Aug. 27, 2019 release date.
Rainbow Rowell and Faith Erin Hicks' new book is Pumpkinheads, a YA romantic comedy set in the crispest and most vibrant of seasons: autumn. The story centers on high-school seniors Josiah and Deja, who have been working at the same pumpkin patch — DeKnock's World Famous Pumpkin Patch & Autumn Jamboree — every Halloween season for three years running. This is their last season before college, however, and Josiah doesn't feel great about leaving the security of his seasonal job behind.