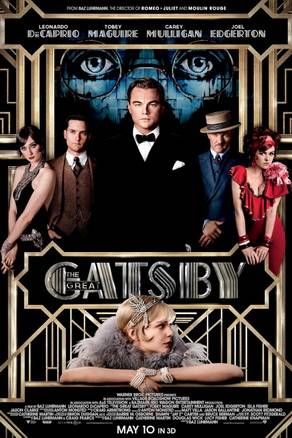 Lists
Is THE GREAT GATSBY Soundtrack Going to be the Greatest Since ROMEO + JULIET?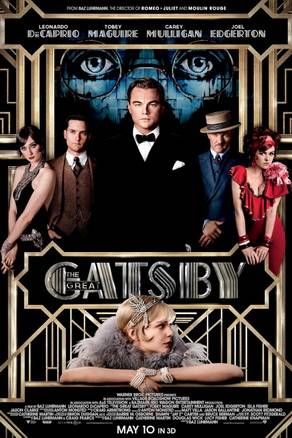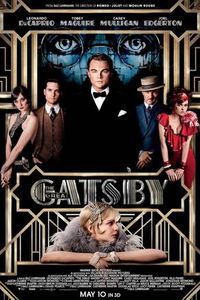 When I first heard that Jay-Z was scoring and producing the soundtrack for The Great Gatsby back in January, I was intrigued, though I vaguely recall several reactions where people were like, "Huh?" Sure, rap and the 1920s don't immediately seem to to go together, and Jay-Z has never overseen a movie soundtrack like this before, but don't forget he did create a whole album inspired by the film American Gangster. Not to mention that director Baz Luhrmann is famous for juxtaposing a modern soundtrack with a historical setting—think "Roxanne" in Moulin Rouge!—so the choice of Jay-Z to me was intriguing and created a lot of potential for creative reinterpretation of the novel.
There's still over a week until the soundtrack is released on May 7th, but several sample singles are out online, which I've compiled here. From what I've heard so far, Jay-Z did an awesome job and I am CRAZY excited about this soundtrack. Like I'm seriously considering paying for it. By and large the soundtrack consists of the type of haunting, resigned, and cynical melodies you'd expect from a tragedy like The Great Gatsby, although Fergie and will.i.am both have jazz-backed hip-hop tracks. There are several covers—Filter doing "Happy Together," but in an ironic way, and Beyoncé and André 3000 with a remake of Amy Winehouse's "Back to Black"—as well as original songs by Gotye, Jack White, Lana Del Rey, and Florence + the Machine. I was hoping for a few more up-beat tracks as well as a remake of a classic jazz standard, but again not all the singles have been released yet.
According to Jay-Z,
The Great Gatsby is that classic American story of one's introduction to extravagance, decadence, and illusion. It's ripe for experimentation and ready to be interpreted with a modern twist. The imagination Baz brought to Moulin Rouge! made it a masterpiece, and Romeo + Juliet's score wasn't just in the background; the music became a character. This film's vision and direction has all the makings of an epic experience.
And that's why it's in 3D?
Take a listen:
https://www.youtube.com/watch?v=5AllYPIBbhw
"Over the Love" by Florence + the Machine
Is Florence + the Machine on every single soundtrack, or does it just seem that way? The part about a green light is really literal. What's next, a song for Citizen Kane about Rosebud? Other than that I like it.
"Young and Beautiful" by Lana del Rey
Lana del Rey is the PERFECT choice for this soundtrack. Let's face it, you could probably choose any random song by her and have it fit into the book. Now that I think about it, you know what would be hilarious, yet kind of awesome if she could act? If Lana del Rey played Daisy.
"A Little Party Never Killed Nobody" by Fergie (feat. Q-Tip and GoonRock)
Er, that's a debatable statement, Fergie. I'm not a huge Fergie fan, but I actually really like this track. I can totally see flappers (not to mention myself) dancing to it. Also love the incorporation of the jazz track.
"Bang Bang" by will.i.am
While I initially appreciated the use of the Charleston on "Bang Bang," after a few listens it became annoying, and it seems a little too literal. Fergie's single remixes jazz elements into a dance track in a much more creative way, which is why I prefer that single over this one.
A few more tracks:
"Kill and Run" by Sia
Surely this will go at the end after Myrtle gets into a fight with a car and loses, yes? Again, seems kind of literal, but the song itself is very pretty and melodic.
https://www.youtube.com/watch?v=G0bO85RcPZY
"Happy Together" by Filter
"Together" by The xx
https://www.youtube.com/watch?v=BZQSbgwtMR8
"Into the Past" by Nero
Either Gatsby is running or there's some mutual introspection going on.
What do you think? Do these songs say Great Gatsby to you? Which one's your favorite?