Essays
The Strange and Amazing Iron Circus Comics
This content contains affiliate links. When you buy through these links, we may earn an affiliate commission.
Black-owned Chicago-based alternative comics publisher Iron Circus Comics is having quite the year. In the past 12 months, the publishing house earned two Eisner awards for an anthology, had at least two books banned in the Great Banning Epidemic, and the pilot of their first animated feature reached 8.9 million views since it debuted in March 2023. That's not including all the successful crowdsourcing campaigns to bring stories and voices often not found or valued in the mainstream comics world.
We're going to take a look at this treasure of an alternative publishing company, exploring its eventful last year.
How It All Started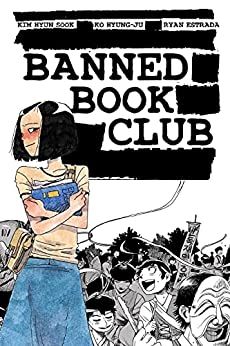 C. Spike Trotman started Iron Circus in 2007 to self-publish her webcomic Templar, Arizona. But ICC really picked up steam, Trotman said in a 2019 interview, in 2012 when they had their first Smut Peddler Kickstarter where they raised $83K. Now Iron Circus prints a variety of comics, from original books like Eisner-nominated Banned Book Club by Ryan Estrada, Hyun-Sook Kim, and Hyung-Ju Ko to publishing popular webcomics like award-winning As the Crow Flies by Melanie Gillman and The Less Than Epic Adventures of TJ and Amal by E.K. Weaver. The publisher also has calls for anthologies on a variety of topics, everything from death positivity to erotica.
The Iron Circus name comes from Trotman's interests in sideshows and circuses. In a 2019 interview with me for Culturess, she explained that the history and the culture of sideshows was an interest of hers that led to studying and reading about sideshow performers. "It's like a circus," she explained, "big, exciting, entertaining, a little weird, maybe slightly menacing sometimes, but all good fun. And iron is tough, strong and unrelenting."
ICC sums up its mission as "it is dedicated to publishing strange and amazing comics, amplifying unheard and unique voices, and giving creators a fair deal." Trotman said in her 2019 interview that when she thinks about publishing works, she remembers her childhood self: "I picture a 12-year-old Black girl and it's summer and they are in the local library. They're walking up and down the graphic novel section." She wants to see more diverse representation in graphic novels and nonfiction as well as greater range of personality types in characters of marginalized populations.
One of the things that Iron Circus is known for is crowdsourcing the funds to publish their books, starting with Kickstarter. ICC's campaigns raised money to cover the costs of publishing the books and built in bonuses if the money raised met certain stretch goals. Since using this model, Iron Circus has raised over $1.8M through crowdfunding. Last year, ICC moved to BackerKit for its crowdsourcing campaigns.
Highs and Lows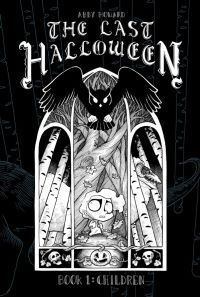 Over 16 years, Iron Circus' books have earned many award nominations for Eisners, Harvey, and Lambda awards. But last year, ICC won its first two Eisners for YOU DIED: An Anthology of the Afterlife by Kel McDonald and Andrea Purcell, for both Best Anthology and Best Short Story awards. The short story was "Funeral in Foam" by Raina Telgemeier and Casey Gilly. The collection provides different perspectives on death with a foreword from Caitlin Dougherty.
But in November 2022, Iron Circus had their first book banned in the U.S.: Abby Howard's horror YA The Last Halloween – Volume 1: Children. Trotman wrote on her Twitter feed:
And then in April, Iron Circus announced that the Banned Book Club, set in 1980s South Korea, where co-author Kim Hyun Sook attended a club that read books banned by the government, was banned in Florida. Ryan Estrada, another co-author of the book, details the whole episode on his Twitter feed. Among his Tweets about how banning works and theories on why this book was banned, he said:
And like Amanda Gorman's "The Hill We Climb," the poem she read at President Biden's inauguration, Estrada also noted that Banned Book Club was banned due to one man's complaint.
First Animated Film
On the upside, Iron Circus debuted the pilot episode of Lackadaisy, based on Tracy Butler's webcomic of the same name, at the end of March 2023. Taking place in Saint Louis during Prohibition populated by anthropomorphic cats, three young cats try to steal a shipment of liquor in this 27.5 minute animation. One hundred and sixty skilled artists to bring it all together! But when a rival more experienced gang shows up, the trio have to use their wits to escape with the goods and their lives.
Barely two months later, the video has 8.9M views as of the time of writing, with fans clamoring for more episodes or a full-length film. It's Iron Circus's first foray into animation, raising $330,256 to bring the film to life. I cannot wait to see more of the animated Lackadaisy.
Cautionary Fables & Fairytales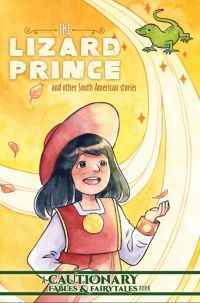 Speaking of anthologies, one of my favorite series is the six books making up Cautionary Fables & Fairytales. The series was founded by series editors Kate Ashwin and Kel McDonald, who self-published the series in 2012.
After the first few books in the series, they began working with Iron Circus, which has now published all six volumes corresponding to six regions of the world (obviously excluding Antarctica): Africa, Asia, the Pacific Ocean including Australia, New Zealand, the Philippines, Europe, North and South Americas. The last book, The Lizard Prince and Other South American Stories edited by Alberto Rayo raised $32.7K last year, over the funding goal of $10K.
As someone who grew up with The Lilac Fairy Book and other books of fairy tales, I really loved seeing the diversity of genres and styles of these fairy tales and fables illustrated from all over the world. Some tales are sweet and cute, while others are dark and border on horror. I love hearing new fairy tales and retellings of familiar ones from diverse voices. Better yet, many stories are told by the folks whose cultures are represented in the stories.
---
That's just a taste of the great work that Iron Circus has been helping to bring to life. If you want more of Spike Trotman, here is my post about mental health and comics. If you want more discussion about diversity in mythology in comics, check out the post Stories for Everyone. If you can't get enough of Lackadaisy, check out this list of 10 Great Graphic Novels and Comics about Animals.