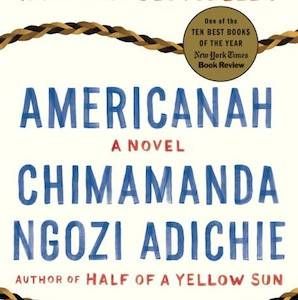 Nonfiction
IRL: Nonfiction to Read if You Loved AMERICANAH
This content contains affiliate links. When you buy through these links, we may earn an affiliate commission.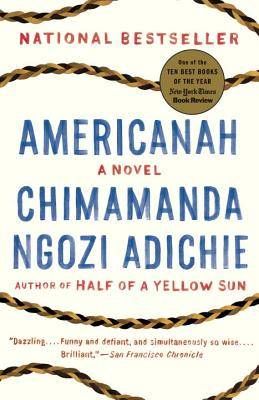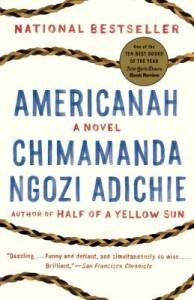 If you have not picked up Americanah by Chimamanda Ngozi Adiche, stop what you're doing and get it right now. This book is fantastic. Americanah is the story of Ifemelu and Obinze, two Nigerians who are "young and in love." When they try to leave Nigeria together, complicated immigration laws find them separated. Ifemelu makes a life for herself in the United States, while Obinze joins the underground economy in England. The book follows their lives as they find their way back together.
While that description makes this book sound like love story, it's so much more than that. Adiche has written a book that is incredibly smart about race and family and how we are always affected by the places we come from. Her commentary on race in contemporary America is uncomfortably accurate and gave me so much to think about.
One of the (many) things I loved about Americanah is the way Adichie was able to reflect a range of black experiences through Ifemelu, Obinze, and the other characters they meet as their lives slowly move back together. In that spirit, I want to pair this book with two others that also reflect a range of lived experiences and how our lives are impacted knowingly and unconsciously by our race. Minor spoilers ahead if you haven't read Americanah (but nothing that I think will ruin the book if you haven't picked it up yet).
In Americanah, Ifemelu finds her voice in America through a blog she authors anonymously, originally called "Raceteenth or Curious Observations by a Non American Black on the Subject of Blackness in America." Adiche peppers the book with excerpts from this fictional blog, which comments on everything from Michelle Obama and black women's hair to academia's take on being poor and white versus poor and black. I felt like I could have read an entire book of these blog posts.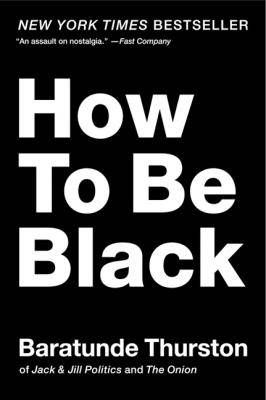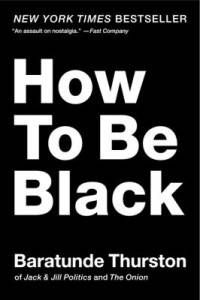 A book I just recently found, How to Be Black by Baratunde Thurston, is pretty darn close to filling this gap. Thurston is a comedian and writer who worked as the director of digital for The Onion before moving on to found Cultivated Wit, where he continues to mix digital culture and humor. The book is a mix of memoir and personal essays focused on "the ideas of blackness, how those ideas are changing, and how they differ from the popular ideas promoted in mainstream media and often in the black community itself."
In addition to writing about his childhood and coming of age as the son of a "pro-black, Pan-African single mother" in Washington D.C., Thurston also invites other writers and thinkers to contribute to the book as part of "The Black Panel," bringing other voices to the discussion of contemporary blackness. The essays are funny, uncomfortable, and curious about a range of issues. I think Ifemelu would have made a great addition to the voices in this book.
In addition to exploring issues of race and identity in the United States, Americanah also tries to understand what it means to leave and come back to the country you were born in. Both Ifemelu and Obinze leave Nigeria – Ifemelu legally to the United States, Obinze illegally to England – and eventually come back. As Nigerians who left the country, they have a different experience when they return home, further separating them along particular lines of race and identity.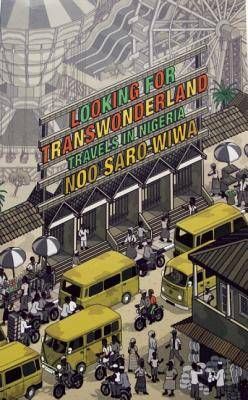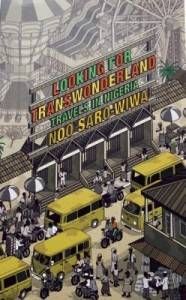 Noo Saro-Wiwa could, I think, relate to some of these feelings of being both an insider and an outsider in your country of origin. Saro-Wiwa was born in Nigeria, but spent most of her childhood in England, returning to Nigeria (reluctantly) in the summers with her parents. After her father, environmental activist Ken Saro-Wiwa, was executed by a military dictator in 1995, the family fled the country. In her travel memoir Looking for Transwonderland: Travels in Nigeria, Saro-Wiwa returns to Nigeria to both explore her connection to her country and show others what it's like to travel around a country mired in corruption and challenged by both deep religious and racial divides.
Saro-Wiwa's observations about life in Nigeria are sharp and often funny, but there's also a deep frustration that runs through her writing. At times the book starts to feel like a piece of magazine travel writing full of disengaged hotel staff and incompetent waiters, but in most respects it's a very clear look at historical and contemporary challenges in Nigeria. After reading it, I felt like I had a much clearer understanding of the world Ifemelu and Obinze wanted to flee, as well as the beauty of the country they hoped to return too.
To be honest, though, I had a hard time coming up with a list of memoirs by authors from Nigeria. I would love to hear some of your other suggestions for books – fiction or nonfiction – on Nigeria, in the comments.
____________________
Book Riot Live is coming! Join us for a two-day event full of books, authors, and an all around good time.