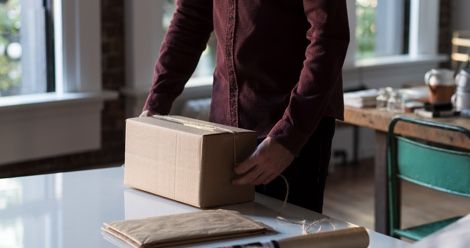 Lists
7 Book Recommendation Services That Are Like Ipsy for Books
The best/worst part of being a reader is choosing a next read. So many options! But also—so. many. options. How do you narrow it down? You need Ipsy for books, i.e. subscription services that offer recommendations and take the guesswork out of deciding between the hot new mystery or the latest YA contemporary romance.
These Ipsy for books–style services keep fresh books coming to your mailbox on a monthly or quarterly basis. Plenty of these services provide you with personalized recommendations based on a theme or your stated preferences. Some of them also feature fun extras, like book-themed goodies. But all of them keep you stocked with a steady stream of new ideas for what to read.
Book Riot's own TBR (it stands for Tailored Book Recommendations) gives you suggestions based on your personal reading habits and preferences. The service sets you up with your own "professional book nerd" who will provide you with three recommendations per quarter. Receive recommendations only via email with a personalized note or hardcover books for each suggestion, depending on the plan you choose.
Price: $15–300 depending on plan and frequency
This service delivers one carefully wrapped paperback book on a monthly basis. The selection is a surprise, but you can tailor your experience. Choose from five different plans: Books for Tea (literary or historical fiction), Books for Coffee (mysteries and thrillers), Books for Tea/Coffee (one of each), Books for Young Adults (diverse books for ages 13+), and Books for Middle Grade (diverse books for ages 8–12). In addition to the book you'll receive a note from The Book Drop, a catalog of upcoming releases from Indie Next List, and an occasional surprise from the author.
Price: $8–198 depending on plan and frequency
This is a fun one! Operated by Second Star Books, this box is designed around a new theme each quarter. You get a book that correlates to the topic—for example, the latest one is One Giant Leap to celebrate 50 years since the Apollo 11 voyage—with a specially designed cover, plus a book-themed candle, an enamel pin, and more. The company also offers a candle-only subscription flawlessly titled The Monthly Melt.
Price: $49.99 per quarter
While some of the options here are a bit more randomized, BookCase.Club really is like Ipsy for books. The service allows you to specify your genre. There's everything from age-specific boxes to "Thrill Seeker" for mystery-lovers, "Booking for Love" for romance fans, and "Teenage Dreams" for YA devotees. Each genre has a few sub-categories you can choose from for further customization. For example, Booking for Love lets you opt for contemporary, historical, or paranormal romance. A subscription includes two books every month or every three months.
Price: $8.22 per month
BOTM is a bit different than the other subscription boxes and recommendation services out there. Instead of getting a curated selection based on a theme or your own reading preferences, you get to choose exactly what book you'll receive that month from a tailored list of selections. Not into any of the options? Feel free to skip that month and receive a credit for future purchases. You can also buy additional books through BOTM for a discount.
Price: $14.99 per month
Although BookBub is not exactly a subscription service (first of all, it's free to sign up!) the site is a great way for ebook fans to get ideas for what to read next. When you sign up for a free account you become eligible for "handpicked recommendations" delivered to your inbox daily, as well as opportunities to score free and discounted ebooks.
Price: Free
Want even more ebook options? Scripd has a ton of them, and you can read 'em all to the tune of $8.99 per month. This service lacks a personalized recommendation feature, but you can browse from loads of hyper-focused categories and read books of all genres for free.
Price: $8.99 per month