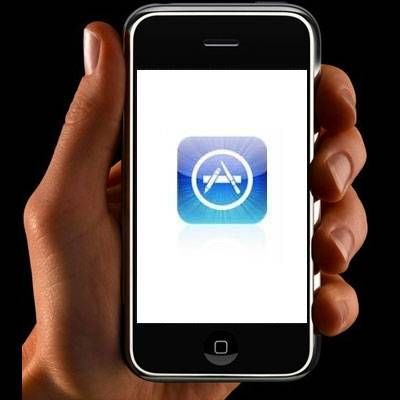 iPhone Apps for Cataloging Your Home Library
The age of using spreadsheets to catalog your forever expanding book collection is long gone. These days you don't even have to manually enter titles into a web-based program like LibraryThing or Goodreads. Mobile device applications have made scanning and sorting books a breeze, but which one is the best? I tested four of the top cataloging apps and will outline the pros and cons of each.
Library Thing
Cost: 99¢
Pros:
Barcode scanner
LibraryThing is accessible from web browser or app, giving the user more options.
Cons:
It seems the barcode scanner is the only option for adding books to the library, which means that if the scanner fails users cannot manually add titles.
Users must also have a LibraryThing account, which means that there is a book limit without a paid membership.
If an application is in any way connected to an online platform, the user should only have to log in for all data to automatically sync. LibraryThing requires users to export their online library as an .xls document and then import it to the app using Dropbox as a medium, which is a huge pain in the butt.
Exporting books from the app to the online platform is equally tedious. After scanning a book's barcode, the user must then export the ISBN number(s) to the online platform, presumably using Dropbox, though I never could figure it out.
Goodreads
Cost: Free
Pros:
Unlimited library size
Barcode scanner for easy cataloging
Goodreads is accessible from web browser or app, giving the user more options.
All data on the app or website is synced automatically.
Users have the option of participating in a large bookish social media community or maintaining a private account.
Cons:
This app is more suited to keeping track of reading lists and personal reviews than cataloging a home library. There is no place to include cover price, source obtained, etc.
Book Crawler
Cost: $1.99 (Free Version Available)
Pros:
Barcode scanner for easy cataloging
Social media integration with Goodreads, Facebook, Twitter, and Foursquare
Users can download their Goodreads library to Book Crawler or vice versa with one touch.
Cons:
Users can include replacement cost information, but no total value for all the books in the library is given, which would be useful.
Note on the free version: I do not recommend Book Crawler Lite because there is a limit of 25 books, which makes it virtually useless.
Home Library
Cost: $2.99 (Free version available)
Pros:
Barcode scanner for easy cataloging
Easily keeps track of borrowed, loaned, and wishlist books
Home Library allows users to catalog movies, music, games, and even electronics and home appliances.
The total value of the user's library and individual values for each category (books, movies, etc.) is readily available on the home page.
The homepage can be customized to hide any category not in use.
Users can easily change the cover image by taking a picture of the book or performing a quick web search from within the app.
Users can add notes about books for personal reference.
Cons:
There is a major bug in this version. When scanning a lot of books in quick succession, the app has a tendency to freeze. Even trying to force a shut down doesn't work, leaving the user without a functioning phone until the problem magically resolves itself (which can take a while).
Note on the free version: Every time I added a book to the free version, a message popped up asking to "compress" the cover image for better performance. If I pressed the okay button, the app would spend an inordinate amount of time trying to compress the image and never succeeding. For this reason, I don't recommend the current version of Home Library Lite.
The Bottom Line
My two favorite apps are Goodreads and Home Library, for different reasons. Goodreads is clearly the best choice for someone who wants to participate in a community of readers. Home Library, despite the bug in the current version, is the best for those who want a simple cataloging system. Unfortunately, I couldn't find a single app that combined those two functions to my satisfaction. Book Crawler looked promising, but I think that in trying to combine the social networking and cataloging functions, the developers ended up compromising both. Personally, I use both Goodreads and Home Library for different purposes.
____________________________
Sign up for our newsletter to have the best of Book Riot delivered straight to your inbox every two weeks. No spam. We promise.

To keep up with Book Riot on a daily basis, follow us on Twitter, like us on Facebook, , and subscribe to the Book Riot podcast in iTunes or via RSS. So much bookish goodness–all day, every day.