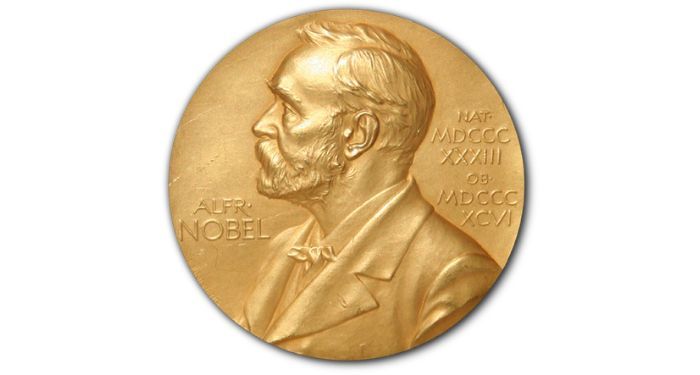 Essays
An Introduction to the Nobel Prize in Literature
This content contains affiliate links. When you buy through these links, we may earn an affiliate commission.
The Nobel Prize in Literature is one of the most prestigious literary prizes in the world. The Swedish Academy has awarded it since the prize's inception in 1901. It recognizes authors' bodies of work and brings their work to worldwide audiences. It's also had scandals and controversies, including criticism for favoring European authors.
The award's founder, Alfred Nobel, was a Swedish inventor who was born in 1833. He invented dynamite and blasting caps. In 1888, French newspapers erroneously published his obituary. One headline read: "Le marchand de la mort est mort" ("The merchant of death is dead.") Some historians speculate that this error may have made Nobel consider his legacy and how his inventions had been used in warfare. We'll never know his exact motivations, but he had a lifelong interest in the arts and sciences.
The Prize is often criticized as Eurocentric. In 2008, Swedish Academy secretary Horace Engdahl exacerbated this controversy by saying, "You can't get away from the fact that Europe still is the center of the literary world." Engdahl had been the permanent secretary but was replaced the next year.
In 2016, Bob Dylan was awarded the Nobel Prize in Literature. I'm personally a big fan of Bob Dylan, Toni Morrison, Kazuo Ishiguro, and many other Nobel laureates. Dylan's lyrics are fascinating and can be read as poetry. However, there's no Nobel category for music. So, like many other fans, I considered him a baffling choice for the literature prize. I don't think any senses or art forms are better than others, but Dylan's primary medium is songs that combine music and lyrics, not writing alone.
In 2018, the Literature Prize was postponed for a year after Jean-Claude Arnault, the husband of Academy member Katarina Frostenson, was accused of sexual assault in 2017. Arnault was later convicted on two counts of rape. Other contributing factors were the accusations of financial misconduct and conflicts of interest within the Swedish Academy.
One of the most controversial Nobel literature laureates was the 2019 winner, Austrian novelist Peter Handke. He had publicly denied and minimized the 1990s Bosnian genocide. Handke was a supporter and apologist of President Slobodan Milošević and even spoke at his funeral.
Winning a Nobel Prize can bring an author's work to a broader international audience, ensuring their writing is translated and in print for years to come. When Abdulrazak Gurnah won the Literature Prize in 2021, his most recent novel, Afterlives, was not yet available in the U.S. That changed only after he became a Nobel Laureate. Overall, most Nobel winners are still European men, but the awards are becoming more diverse in the 21st century.
---
Read about the latest Nobel Laureate in Literature, French author Annie Ernaux.