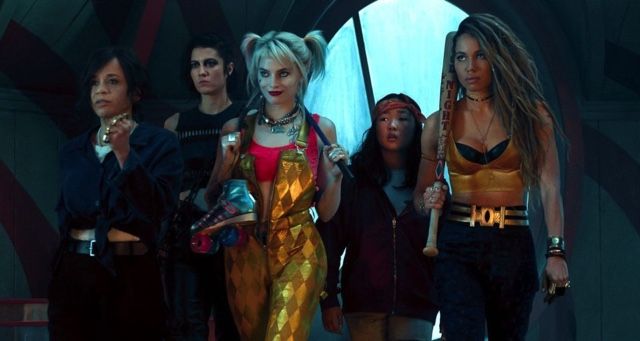 This content contains affiliate links. When you buy through these links, we may earn an affiliate commission.
I grew up identifying superheroes with the DC male superheroes showcased in Tim Burton's and Joel Schumacher's Batman films. The DC female characters took on secondary roles as Batman's nemesis/love interest Catwoman or Joker's girlfriend Harley Quinn. There were no female superhero standalone feature films, and the popular Wonder Woman TV show premiered before I was born. In fact, all the female characters in DC films were 'baddies!' That's why I'm so glad that the film Birds of Prey comes out in February 2020 and features a Gotham girl gang kicking ass and saving the day.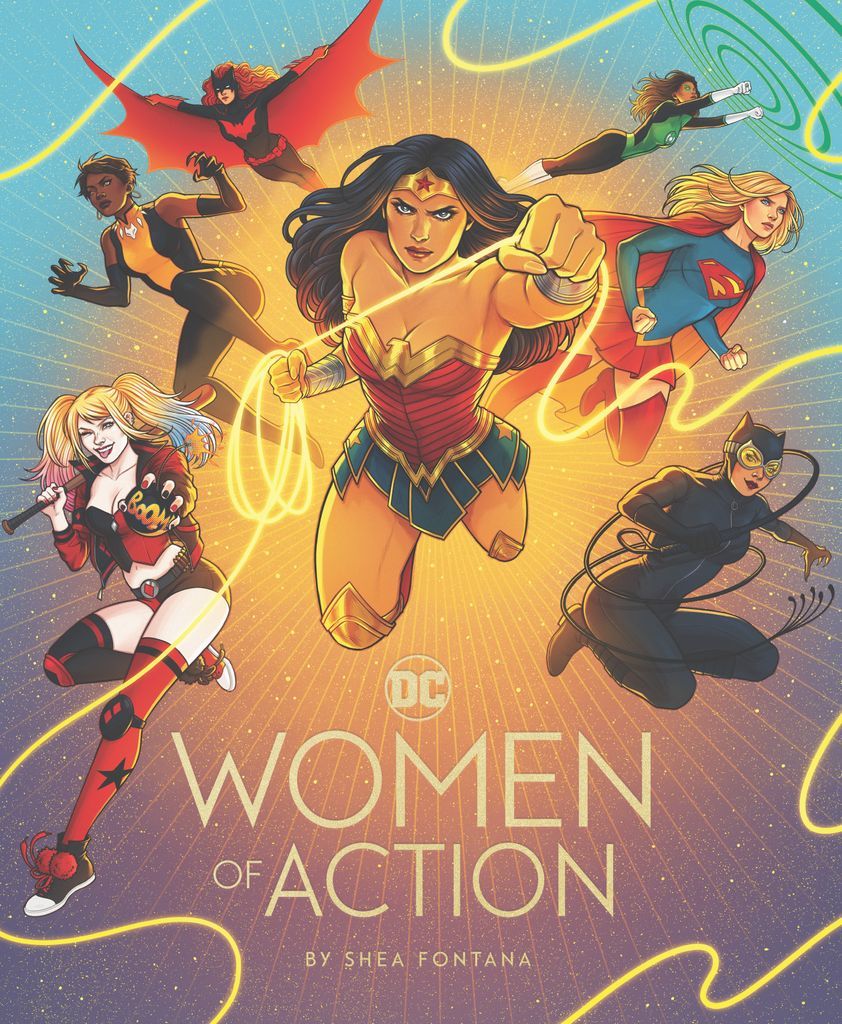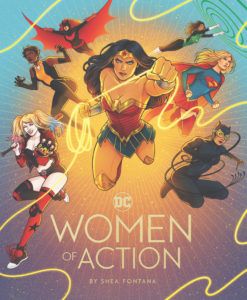 Better yet, DC: Women of Action (out October 22, 2019) explains in depth the female heroes and villains of Gotham City. It is like a CliffsNotes for novice comic book fans like me. (The book explores the other DC worlds: Themyscira, Metropolis and 'Beyond,' but I focused on the Gotham City section since I am interested in Harley Quinn and the Birds of Prey.) It's cool to have a comic book movie to look forward to, but even cooler when you know the characters' back stories and relationships.
Of course I've always known of Harley Quinn, as she is one of the most popular female DC characters, after Wonder Woman and Catwoman. Like everyone else, I became more interested in and intrigued by her after Margot Robbie's standout role in the (otherwise bleak) 2017 film Suicide Squad.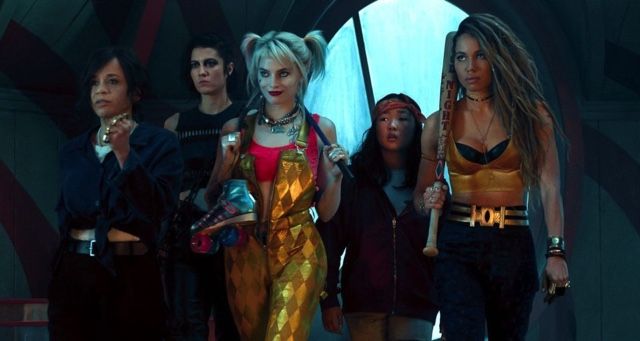 I have to admit, though, I had no knowledge of the Birds of Prey or most of the squad. The Birds of Prey have many members coming and going, including the two front runners Black Canary and Oracle; the Huntress; Latinx Renee Montoya, aka the Question; Batgirl; Hawkgirl; Vixen; Katana; Poison Ivy; and of course Harley Quinn. (Again, I'd only heard of the 'villain,' Poison Ivy!)
The upcoming film focuses on Black Canary, the Huntress, Renee Montoya, and Batgirl, and centers Harley Quinn. Black Canary is one of the founders of Birds of Prey, which started when Batman and Robin were fighting crime elsewhere. In the film, Black Canary will be played by a woman of color, Jurnee Smollett-Bell. She is a martial arts expert and team player. Huntress, played by resident action film star Mary Elizabeth Winstead, seems like the most intimidating. Like Black Canary, Huntress left a life of crime; however, she maintains a temper and rogue attitude. This devout Catholic's weapon of choice is a crossbow, and will definitely be one to watch on screen.
Perhaps the most exciting character in the film is a young Batgirl, aka Cassandra Cain. One of the few women to don the alias Batgirl, biracial and Asian American Cain is the reason the Birds of Prey assemble in the film.
Besides having an all-female cast, the movie explores female empowerment through Harley Quinn's journey to self-identity and independence. In fact, the film's full title is Birds of Prey (and the Fantabulous Emancipation of One Harley Quinn). As DC: Women of Action explains, Harley Quinn joins up with the Birds of Prey after finally detaching herself from her "slavish devotion" to Joker. As a fellow animal lover myself, I relate to Harley Quinn's love of animals, showcased by her trained hyenas and pet monkey.
The entire book DC: Women of Action is vibrantly illustrated, and I enjoyed the bios of other super she-roes like Themyscira's spunky Etta Candy, Metropolis's Supergirl, and Mary and Darla of the Shazam family. There are over 30 bios of DC comic book legends to learn about, and is the type of book you will thumb through again and again.
DC: Women of Action also focuses on the female comic creators, "the generation of women who have worked in comics emulating their costumed counterparts and becoming beacons of hope inspiring the little girls who saw their names in comic book credits." Author Shea Fontana is a prolific graphic novel and comic book author and screenwriter, and New York Times bestselling author of the graphic novels DC Super Hero Girls. And of course, legendary DC director Patty Jenkins, who broke the mold as the first female director of a superhero film, and record-breaker for highest grossing film directed by a woman! I'm especially glad for her success with Wonder Woman after I learned that she was removed from a role as director of Marvel's Thor 2.
I look forward to watching these comic book legends come to life on screen in Birds of Prey, and hope there is a sequel that showcases even more of their squad, especially co-creator Oracle.