Children's
Rainbow Colors, Rainbow Families: An Interview With Children's Book Author Michael Genhart
This content contains affiliate links. When you buy through these links, we may earn an affiliate commission.
With more than 25 years of experience working with LGBTQ clients and 15 years visiting and speaking at local elementary, middle, and high schools to talk about LGBTQ issues, clinical psychologist and #ownvoices author Michael Genhart brings a much needed perspective to children's books. His most recent book, Rainbow: A First Book of Pride defines each of the colors in the Rainbow Pride flag. This endearing and diverse book is perfect for young readers.
I've recommended Rainbow before on Book Riot, and I was excited to learn more about the book and his other LGBTQ children's books.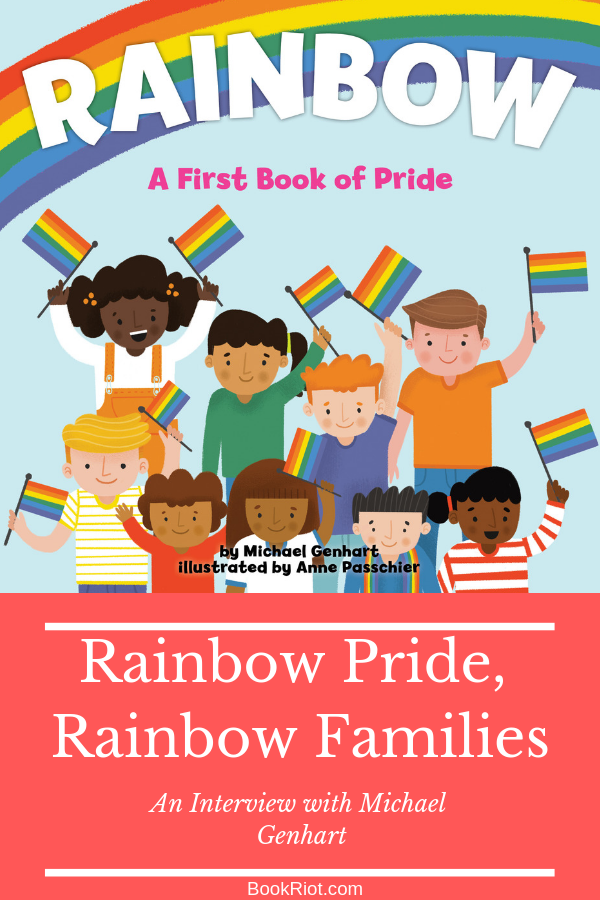 Margaret Kingsbury: Your picture book Love Is Love has a similar theme to Rainbow but for older children. How did you go about deciding what story to tell for this younger audience?
Michael Genhart: The inspiration for these books was really a number of things coming together: the 50th anniversary of the Stonewall Riots [for Love is Love], the 40th anniversary of the Rainbow Flag [for Rainbow], and the explosion of rainbow families that we are seeing across the nation and world. I wrote Love Is Love first to show that queer families are more similar to hetero families than they are different: kids loving their parents and parents loving their kids. Of course, I also wrote these books as a gay dad too. The clinical psychologist in me also wanted to have books out in the world that showed being queer, and being in a LGBTQ family, as a normal experience. In particular, I wanted very young kids (toddlers) to see just how normal having two moms or two dads can be. To do so I thought it would be fun to link rainbow families to the rainbow flag (which is everywhere) and to rainbows (which always cause people to pause and smile).
MK: What advice do you have for parents when reading this book to their young children?
MG: Rainbow: A First Book Of Pride is a book for kids as young as 3 years old. That's why you see very simple text and bold illustrations. When parents read this book with their young children, I hope they will read it in a straightforward manner—where children will gravitate toward the rainbows (because don't we all?!) and also learn about the rainbow flag and what the colors mean. Some kids will notice that the families have two moms or two dads. Other kids may not notice right away. I would follow their lead. When questions come up (and they may not) about why the kids don't have a mom and dad, in a simple and direct manner a parent can just say that some families have two dads or two moms. Most kids at this age will not take this any further. Why would they? The point is to show the love parents have for their children (and children for their parents) in all families.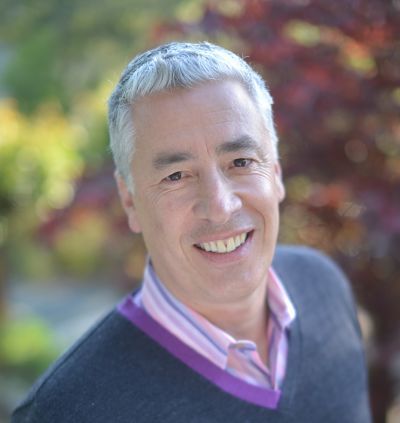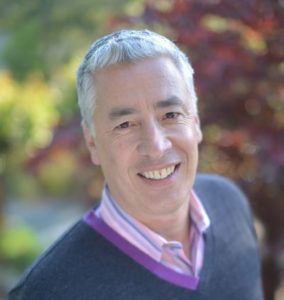 MK: What do your children think of your books?
MG: My husband and I have been together for 33 years. We adopted our daughter, Gabby, at birth and raised her in SF and Marin. She is now 23 years old, a college grad, and teacher—loving her dream job of teaching marine science to young children. I actually started writing books for kids when she was in high school and applying for college. I knew I'd miss her, and writing children's books kept me connected to those years when she was very young. I will often read a draft of a book to Gabby—and she's definitely not shy about offering feedback. So, yes, we were always direct with her—and she is happily very direct with us! Mostly, she is quite proud of the books I write and the subjects I try to write about. Someday I'd like to write a picture book with her. And we have one in mind—so stay tuned!
MK: What immediately struck me about Rainbow when I read it to my daughter is how beautifully diverse it is in all ways—not only in representing LGBTQ+ families, but also in depicting children and parents of all races and backgrounds in a really simple and powerful way. What did you think when you first saw the illustrations? What are your thoughts about diversity in children's literature?
MG: I think Anne did such a lovely job with these illustrations. Their style is bold, graphic, simple, and just delightful! Yes, it was important to me that the families shown in the book reflect the diversity in our community. I wanted parents and kids who pick up this book to be able to see themselves with each page turn. So, when I first saw the illustrations (and every time I open the book) I smile a big ol' smile! Diversity in children's lit is, of course, a big topic—especially since for way too long children's books did not show much diversity. It is a movement now, and thankfully more and more books show many different kinds of kids and their families. In the future, I'd like to see more queer families in stories where the issue of LGBTQ is really quite secondary.
MK: Did you and the artist, Anne Passchier, speak to each other about the art?
MG: Anne and I did communicate, back and forth, about the illustrations through the publisher. They were very gracious (and patient) with me each time I sent back comments about making yet another adjustment! I am so grateful for that, particularly because this book has such sparse text—the illustrations tell so much of the story. Anne really captured the joy I wanted readers to feel each time they read the book.
MK: Thanks, Michael!
Book Riot has even more LGBTQ kid lit recommendations.