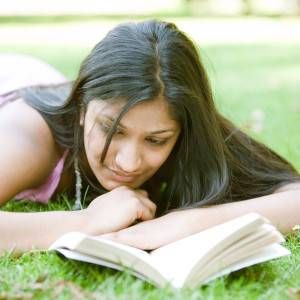 Feminism
11 On A YA Theme: Intersectional Feminism
This content contains affiliate links. When you buy through these links, we may earn an affiliate commission.
Taylor Swift is still a budding feminist. It took her many years to understand what being a feminist meant, and it wasn't until she was taught by Lena Dunham that she was, indeed, a feminist that she embraced the label.
But Taylor, still in her infancy when it comes to feminism, hasn't quite grasped that feminism runs a lot deeper than supporting the rights and goals of other women. She, like many other white women — and I say this as a white woman still learning this — hasn't grasped the notion of intersectionality. Without it, feminism is incomplete, one sided, and ignores some of the other social barriers preventing equality for all.
Intersectionality is the notion of understanding and exploring the ways different forms of social oppression intersect. So, intersectionality requires not just looking at sexism, but also how other forms of discrimination — racism and ableism, to name two — intersect with it. This is at the heart of what Nicki Minaj points out in her tweets and that Taylor doesn't grasp: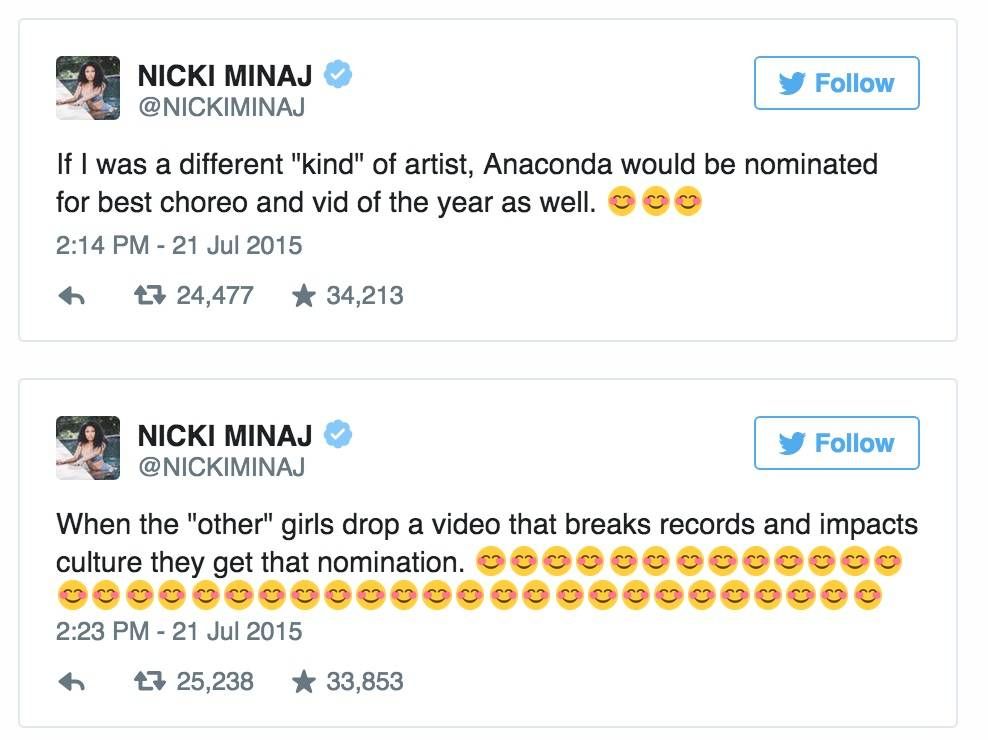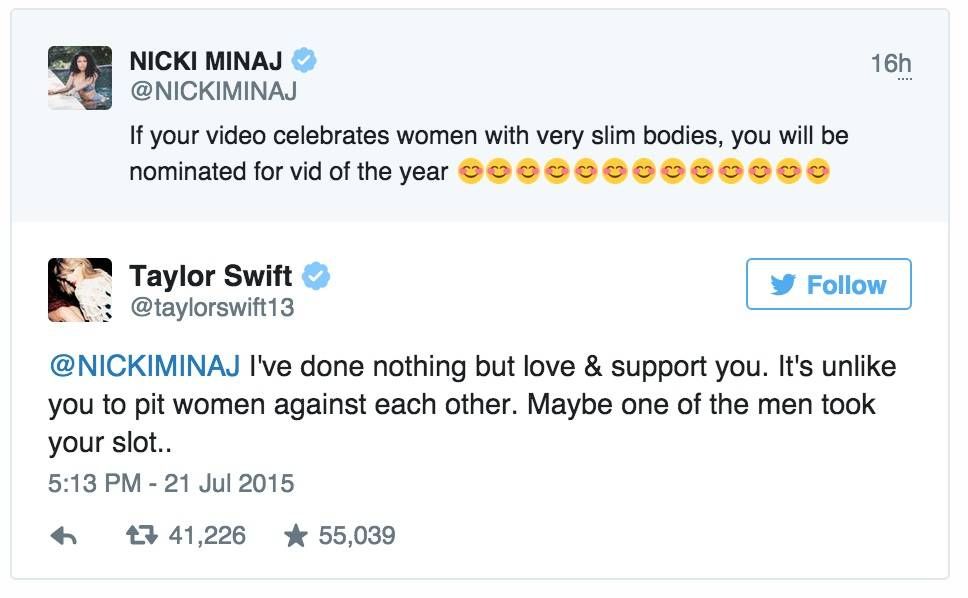 What Nicki is pointing out is that because she's black and she's not model thin, she's not given the same kind of honors that others who have those privileges of being white and "conventionally pretty" have. Taylor took it as a slight, even though it wasn't. This isn't a cat fight as the media has leaped in to suggest — rather, Nicki gently points out that Taylor doesn't get it because she doesn't need to in order to reap rewards. It's not about pitting women against one another. It's not about loving another woman.
It's about how multiple social oppressions overlap and create barriers to success and acclaim.
Feminism is about recognizing equality isn't as easy as men and women having the same rights and ability to achieve success. It's about also recognizing there's more at play and fighting toward breaking down all of those systematic road blocks.
A lack of intersectional thinking is why, for example, Taylor Swift's "Bad Blood" video is lauded while Rihanna's "Bitch Better Have My Money" video is called out as being too violent. They're both violent — but Rihanna is not white, and she doesn't have the privilege to get away with making a statement in the same way that Taylor is in her video.
That is the heart of Nicki's commentary.
In light of that, how about three YA titles that explore intersectional feminism? These books offer a lot of fodder in terms of thinking about oppressive institutions, and in doing so, they highlight the complexity (and ultimate SIMPLICITY) of what feminism means. It's about listening to the voices of every marginalized individual around you and working toward highlighting and amplifying those voices — not stepping in and suggesting your own love is good enough to solve the insidiousness of discrimination.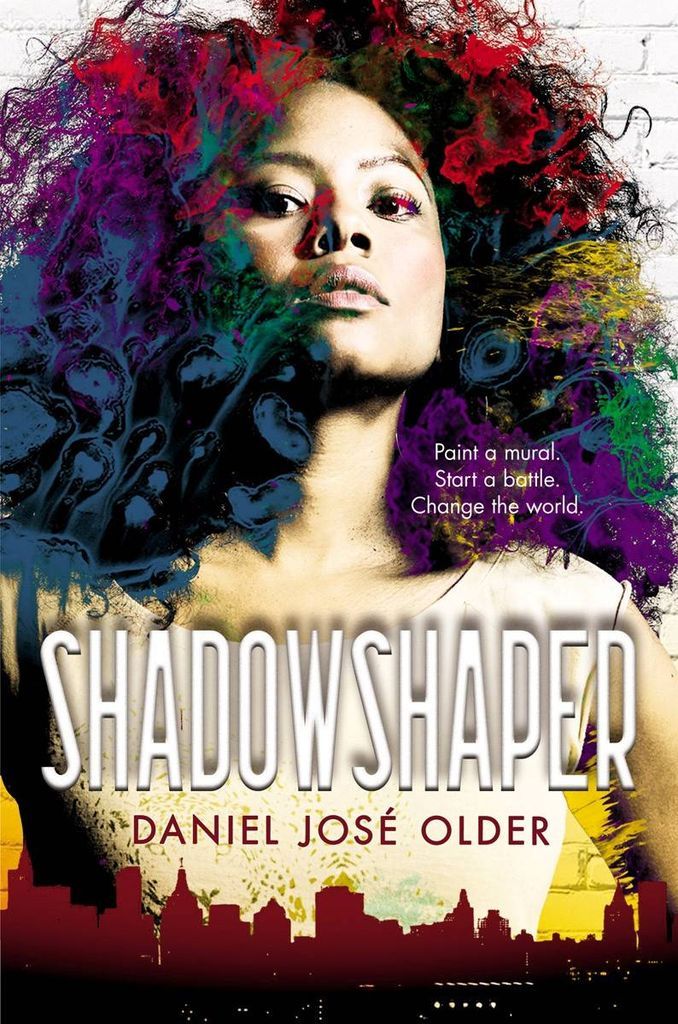 Shadowshaper by Daniel José Older
Sierra Santiago was looking forward to a fun summer of making art, hanging out with her friends, and skating around Brooklyn. But then a weird zombie guy crashes the first party of the season. Sierra's near-comatose abuelo begins to say "No importa" over and over. And when the graffiti murals in Bed-Stuy start to weep…. Well, something stranger than the usual New York mayhem is going on.
Sierra soon discovers a supernatural order called the Shadowshapers, who connect with spirits via paintings, music, and stories. Her grandfather once shared the order's secrets with an anthropologist, Dr. Jonathan Wick, who turned the Caribbean magic to his own foul ends. Now Wick wants to become the ultimate Shadowshaper by killing all the others, one by one. With the help of her friends and the hot graffiti artist Robbie, Sierra must dodge Wick's supernatural creations, harness her own Shadowshaping abilities, and save her family's past, present, and future.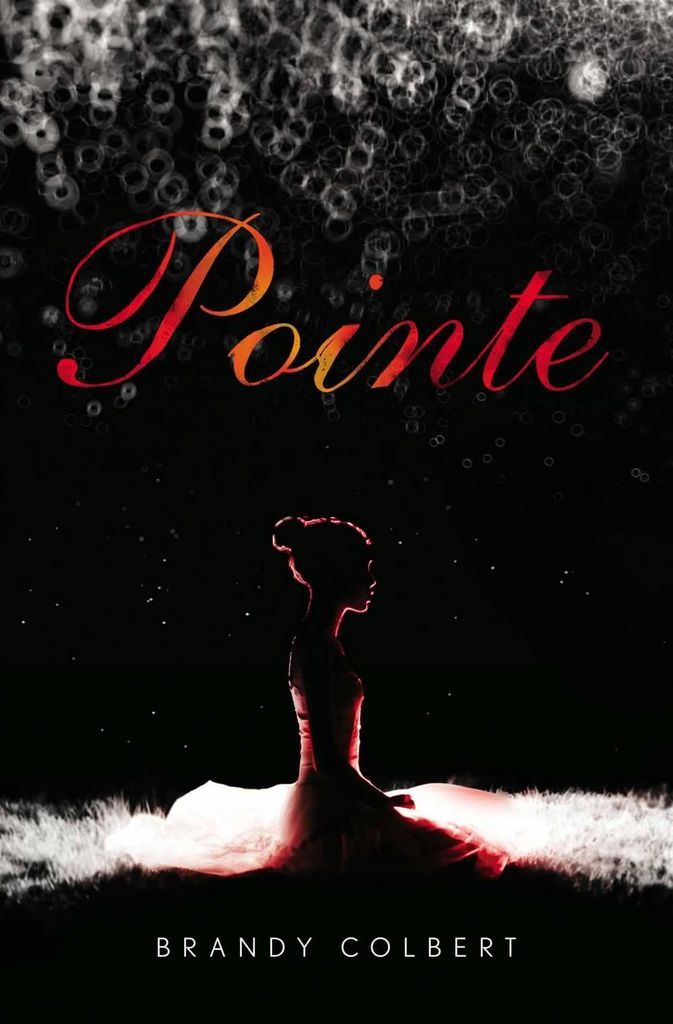 Pointe by Brandy Colbert
Theo is better now.
She's eating again, dating guys who are almost appropriate, and well on her way to becoming an elite ballet dancer. But when her oldest friend, Donovan, returns home after spending four long years with his kidnapper, Theo starts reliving memories about his abduction—and his abductor.
Donovan isn't talking about what happened, and even though Theo knows she didn't do anything wrong, telling the truth would put everything she's been living for at risk. But keeping quiet might be worse.
* Over at my personal blog, Brandy wrote a guest post as part of a feminism series I put together, wherein she talks about what she wishes she'd better achieved in this novel when it comes to intersectional friendship.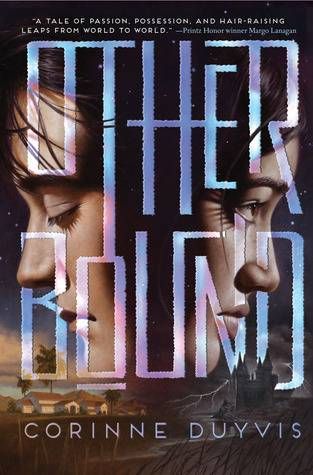 Otherbound by Corinne Duyvis
Amara is never alone. Not when she's protecting the cursed princess she unwillingly serves. Not when they're fleeing across dunes and islands and seas to stay alive. Not when she's punished, ordered around, or neglected.
She can't be alone, because a boy from another world experiences all that alongside her, looking through her eyes.
Nolan longs for a life uninterrupted. Every time he blinks, he's yanked from his Arizona town into Amara's mind, a world away, which makes even simple things like hobbies and homework impossible. He's spent years as a powerless observer of Amara's life. Amara has no idea . . . until he learns to control her, and they communicate for the first time. Amara is terrified. Then, she's furious.
All Amara and Nolan want is to be free of each other. But Nolan's breakthrough has dangerous consequences. Now, they'll have to work together to survive–and discover the truth about their connection.
Because I can't help myself, I'm going to keep going. Here are even more YA titles that explore intersectionality.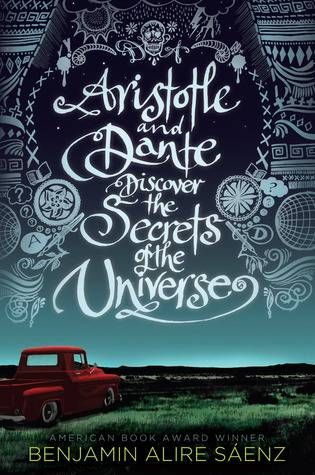 Aristotle and Dante Discover the Secrets of the Universe by Benjamin Alire Sáenz
Aristotle is an angry teen with a brother in prison. Dante is a know-it-all who has an unusual way of looking at the world. When the two meet at the swimming pool, they seem to have nothing in common. But as the loners start spending time together, they discover that they share a special friendship—the kind that changes lives and lasts a lifetime. And it is through this friendship that Ari and Dante will learn the most important truths about themselves and the kind of people they want to be.
Ash by Malinda Lo
In the wake of her father's death, Ash is left at the mercy of her cruel stepmother. Consumed with grief, her only joy comes by the light of the dying hearth fire, rereading the fairy tales her mother once told her. In her dreams, someday the fairies will steal her away, as they are said to do. When she meets the dark and dangerous fairy Sidhean, she believes that her wish may be granted.
The day that Ash meets Kaisa, the King's Huntress, her heart begins to change. Instead of chasing fairies, Ash learns to hunt with Kaisa. Though their friendship is as delicate as a new bloom, it reawakens Ash's capacity for love-and her desire to live. But Sidhean has already claimed Ash for his own, and she must make a choice between fairy tale dreams and true love.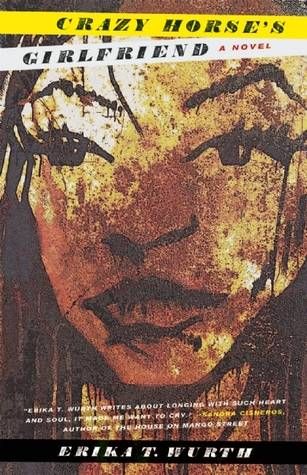 Crazy Horse's Girlfriend by Erika T. Wurth
Margaritte is a sharp-tongued, drug-dealing, sixteen-year-old Native American floundering in a Colorado town crippled by poverty, unemployment, and drug abuse. She hates the burnout, futureless kids surrounding her and dreams that she and her unreliable new boyfriend can move far beyond the bright lights of Denver that float on the horizon before the daily suffocation of teen pregnancy eats her alive.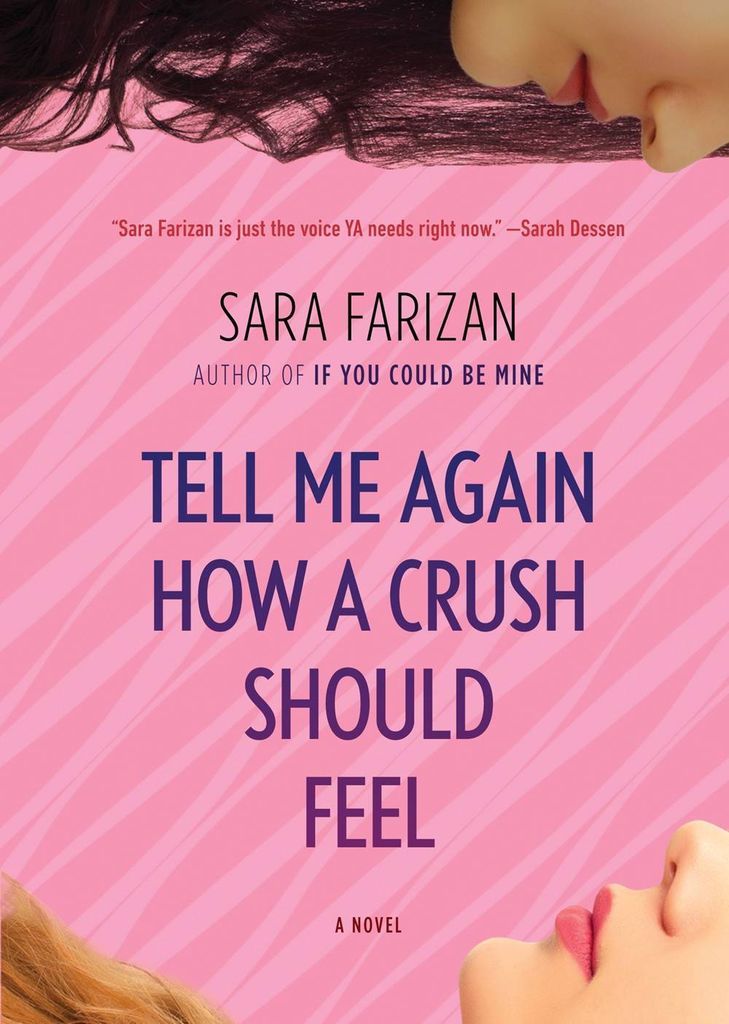 Tell Me Again How A Crush Should Feel by Sara Farizan
High-school junior Leila has made it most of the way through Armstead Academy without having a crush on anyone, which is something of a relief. Her Persian heritage already makes her different from her classmates; if word got out that she liked girls, life would be twice as hard. But when a sophisticated, beautiful new girl, Saskia, shows up, Leila starts to take risks she never thought she would, especially when it looks as if the attraction between them is mutual. Struggling to sort out her growing feelings and Saskia's confusing signals, Leila confides in her old friend, Lisa, and grows closer to her fellow drama tech-crew members, especially Tomas, whose comments about his own sexuality are frank, funny, wise, and sometimes painful. Gradually, Leila begins to see that almost all her classmates are more complicated than they first appear to be, and many are keeping fascinating secrets of their own.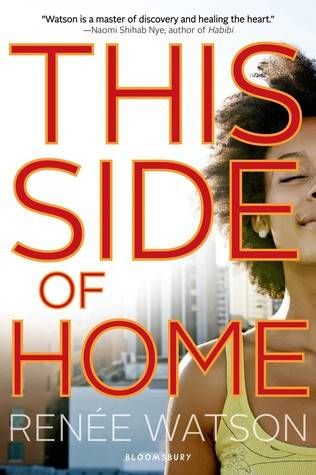 This Side of Home by Renée Watson
Identical twins Nikki and Maya have been on the same page for everything—friends, school, boys and starting off their adult lives at a historically African-American college. But as their neighborhood goes from rough-and-tumble to up-and-coming, suddenly filled with pretty coffee shops and boutiques, Nikki is thrilled while Maya feels like their home is slipping away. Suddenly, the sisters who had always shared everything must confront their dissenting feelings on the importance of their ethnic and cultural identities and, in the process, learn to separate themselves from the long shadow of their identity as twins.
I Love, I Hate, I Miss My Sister by Amélie Sarn
Two sisters. Two lives. One future.
Sohane loves no one more than her beautiful, carefree younger sister, Djelila. And she hates no one as much. They used to share everything. But now, Djelila is spending more time with her friends, partying, and hanging out with boys, while Sohane is becoming more religious.
When Sohane starts wearing a head scarf, her school threatens to expel her. Meanwhile, Djelila is harassed by neighborhood bullies for not being Muslim enough. Sohane can't help thinking that Djelila deserves what she gets. But she never could have imagined just how far things would go. . . .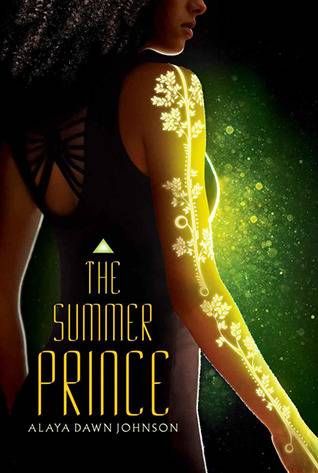 The Summer Prince by Alaya Dawn Johnson
The lush city of Palmares Tres shimmers with tech and tradition, with screaming gossip casters and practiced politicians. In the midst of this vibrant metropolis, June Costa creates art that's sure to make her legendary. But her dreams of fame become something more when she meets Enki, the bold new Summer King. The whole city falls in love with him (including June's best friend, Gil). But June sees more to Enki than amber eyes and a lethal samba. She sees a fellow artist.
Together, June and Enki will stage explosive, dramatic projects that Palmares Tres will never forget. They will add fuel to a growing rebellion against the government's strict limits on new tech. And June will fall deeply, unfortunately in love with Enki. Because like all Summer Kings before him, Enki is destined to die.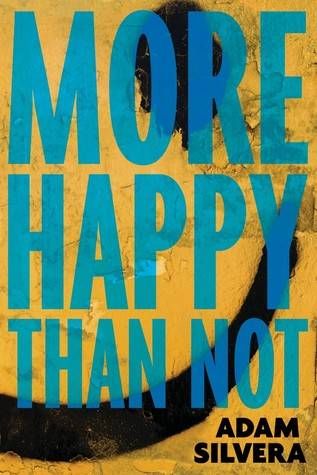 More Happy Than Not by Adam Silvera
In the months after his father's suicide, it's been tough for 16-year-old Aaron Soto to find happiness again–but he's still gunning for it. With the support of his girlfriend Genevieve and his overworked mom, he's slowly remembering what that might feel like. But grief and the smile-shaped scar on his wrist prevent him from forgetting completely.
When Genevieve leaves for a couple of weeks, Aaron spends all his time hanging out with this new guy, Thomas. Aaron's crew notices, and they're not exactly thrilled. But Aaron can't deny the happiness Thomas brings or how Thomas makes him feel safe from himself, despite the tensions their friendship is stirring with his girlfriend and friends. Since Aaron can't stay away from Thomas or turn off his newfound feelings for him, he considers turning to the Leteo Institute's revolutionary memory-alteration procedure to straighten himself out, even if it means forgetting who he truly is.
Why does happiness have to be so hard?
Looking for more YA book recommendations? Here are all of the "3 On A YA Theme" posts in one handy place.