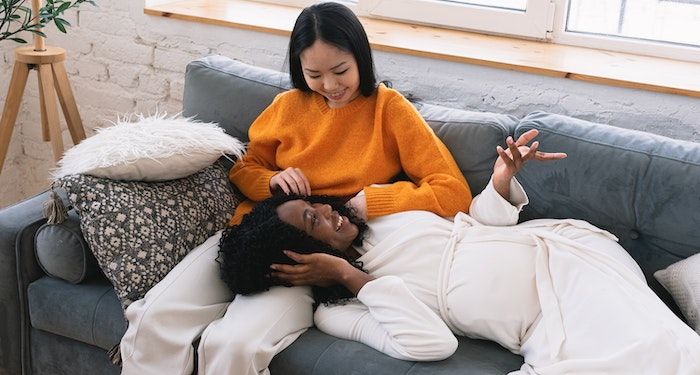 This content contains affiliate links. When you buy through these links, we may earn an affiliate commission.
Ah, romance. It makes me swoon and snort, sometimes in the same breadth. But what can I say? I absolutely love reading about other people falling in love. As we know, love goes beyond the relationships between two white, cisgender people (generally one male and one female). But that's the depiction considered to be the default (thanks, Nicholas Sparks).
Like many BIPOC readers, it was nearly impossible for me to find depictions of myself in romance novels until I read When Dimple Met Rishi by Sandhya Menon in 2018 when I was 24 years old. And no, I'm not counting Bollywood.
However, seeing myself in romance novels with two Indian characters is one thing. But what about romances between people from different races?
Interracial romance novels generally have a white partner and a partner of color. However, as great as those stories are, interracial romances are so much more diverse than that one depiction of love.
As such, I set out to find some excellent interracial romances between two people of color. These stories are not only sexy and fun to read, but also eye opening about issues within various communities of color, such as colorism and religious differences.
Either way, I hope you enjoy these incredible interracial romances.
Adult Interracial Romances
We can find love at any age and with anyone our heart desires. I really enjoyed these adult interracial romance novels because they depict people in various stages of their lives finding love.
Young Adult Interracial Romances
I grew up reading young adult romances and am delighted that there are finally interracial romances featuring teens. High school is tough, and many go through it feeling alone. Stories about love between unlikely (and likely) teenagers is a great recipe for hope.
Interracial Romances in Other Genres
Romance novels aren't the only places to find interracial romantic relationships in fiction. Here are two books, one literary fiction and one murder mystery, that both feature interracial romances.
---
You might also be interested in reading We Need Healthy Interracial Romance Books and 11 Young Adult Books About Interracial Couples.