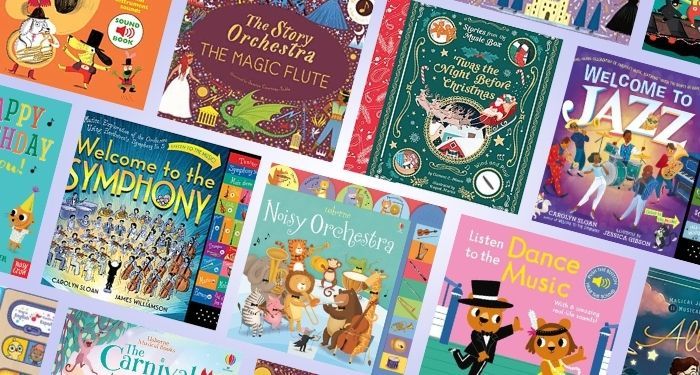 Children's
They've Got Rhythm: Interactive Musical Books for Toddlers
This content contains affiliate links. When you buy through these links, we may earn an affiliate commission.
Interactive musical books for toddlers are a fantastic way for kiddos to hear stories while actively engaging through buttons and music. Using the melody buttons to release the songs can be a part of a meaningful learning experience, as the activity provides an opportunity for toddlers to practice matching visuals with noise and fine motor skills. Also, the music featured in some of these interactive musical books for toddlers is lively and energetic, while others on this list showcase soothing and stirring classical pieces. By exposing toddlers to various tempos, their sense of rhythm begins to develop.
Reading any sort of interactive books with your kiddo is a big ol' boon to their brain, but this list will focus on interactive musical books for toddlers. However, if you are keen for other ways that you and your littles can interact with what they're reading, you should explore soft books for babies and read-alouds for toddlers.
But I do think that this mini-genre needs some changes. In particular, I was surprised by how many titles focused on classical, even repeating the same songs or artists. I'd love to see more musical styles included! Finally but importantly, at Book Riot, we do our best to actively promote diversity in books and publishing. This list features very few authors and illustrators of colour because, well, unfortunately, I just couldn't find very many! I'd love to see that change too as diverse authors could lead to more varieties of music.
---
So there, these are my top 18 picks for interactive music books for toddlers. I hope you enjoy reading and listening.