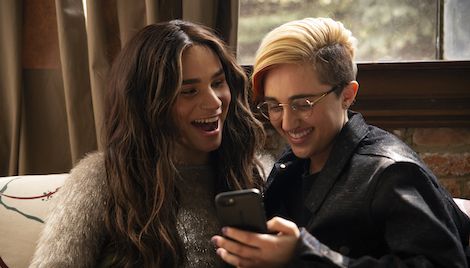 This content contains affiliate links. When you buy through these links, we may earn an affiliate commission.
I've recently discovered the world of Instagram comics, and my only thought is: where has this been all my life?! I'll admit it—Instagram is probably my favorite social media, and I'm always looking for an excuse to add some adorable goodness to my feed. These heartwarming and hilarious accounts are perfect for that! From tiny background Slytherins to sweet little woodland creatures, these accounts will bring some much-needed joy to all that endless scrolling of your distant acquaintances' perfectly aesthetic 'grams.
My Life as a Background Slytherin
I first discovered Emily's Cartoons on tumblr, but I love following My Life as a Background Slytherin (and its various offshoots, including My Life as a Background Ravenclaw) on Instagram because these hilarious Harry Potter inspired adventures always brighten my day. Who doesn't want to see a squat little Slytherin girl getting up to shenanigans at Hogwarts?
Strange Planet
https://www.instagram.com/p/Bt84dIrAzxG/
Strange Planet by Nathan W. Pyle is the breakout Instagram comic hit of the moment. These adorable strips feature little blue aliens hilariously describing and dealing with life on Earth. I'm completely in love.
Poorly Drawn Lines
Reza Farazmand's comics are colorful and hilarious and often involve cute talking animals—what's not to like?
Rocio Diestra
The forbidden love that broke the internet: pineapple pizza. It's a no from me, but who doesn't love an underdog? Especially star-crossed ones. I'm in love with Rocio Diestra's style, and her comics are so lovely and relatable.
Liz Climo
Prepare yourself for the pure adorableness that is Liz Climo's Instagram. You weren't ready, were you? Basically, I just want to be climb into these comics and befriends all of these precious little animals.
If you like reading comics online for free, you might also like these 50 must-read webcomics, these SFF webcomics, these queer webcomics, these other instagram comics you should check out, and these comic artists to follow on instagram.