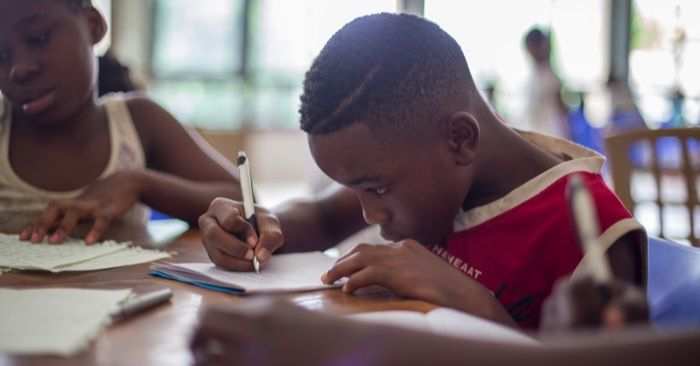 Children's
Count on Us: 16 Inspiring Math Books for Kids
This content contains affiliate links. When you buy through these links, we may earn an affiliate commission.
Let's talk about math books for kids. Maybe you know a kid who already likes math. Or maybe you want to inspire a kid to appreciate math. What to do? What I see all too often is encouragement to get kids interested in computer science or engineering. But here's the truth: math is its own thing! It's hard to spot, because people have a better sense of what engineers and computer scientists do, and those careers are generally more visible in everyday life. But mathematicians are out there. Sure, their contributions to the world make everyday activities like secure online shopping and navigating via GPS possible. But math also makes the world better like poetry does, by being a unique expression of human thought under creative constraints.
Math textbooks can be a little dry, but luckily there are plenty of exciting books out there to introduce math concepts and prompt math-based activities for kids of all ages. The most basic concepts like counting and identifying shapes are well covered by math books for kids. But kids can be introduced to all kinds of mathematical concepts, like infinity, number base systems, and pattern recognition, even from young ages.
I've rounded up a collection of some of the best math books for kids. Some are books for teaching math, through text and activities. Others incorporate math concepts into a narrative, showing how math underpins everyday life. As a rule, I've tried to pick books that show what a creative and beautiful endeavor math can be.
Math Books for Kids About Counting
Math Books for Kids About Shapes
Math Books for Kids About Other Topics
Math Activity Books for Kids
---
I've only scratched the surface of what's out there in the world of math books for kids. I highly recommend checking out the Mathical Book Prize for children's books vetted by mathematicians, librarians and educators. If you're looking to find people in real life who love math, see if there's a Math Circle near you. And for great mathy picks for readers of all ages, check out this additional (see what I did there?) list of books.