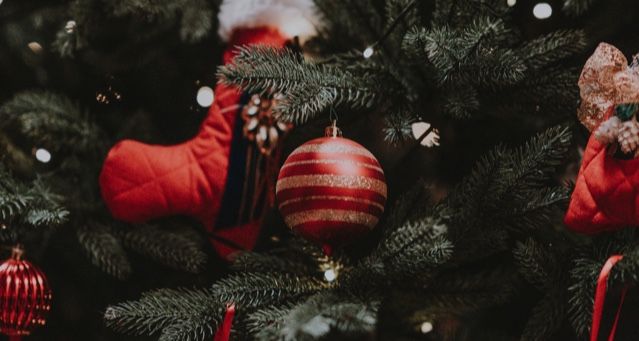 Lists
12 Inspirational Books to Get You in the Christmas Spirit
This list of inspirational books for the holidays is sponsored by Shadow Mountain Publishing.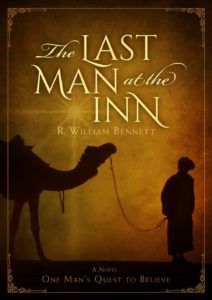 Bestselling author R. William Bennett imagines how a disciple of Jesus, Simon, an ordinary spice merchant and a Jew without deeply felt religious beliefs, begins his lifelong journey as one of the first new Christians as his life intersects with Jesus at the major milestones of his life and ministry. Join Simon on his journey following Christ, and experience his quests to believe.
---
Ready or not, Christmas is right around the corner. Time to deck the halls, bake Christmas cookies, drink eggnog, and spend lots of time with your family. Are you ready? Or do you need a little help getting into the Christmas spirit this season? Here are 12 inspirational books to help you get in the Christmas spirit this season. Merry Christmas, and happy reading!
Celebrations: Rituals of Peace and Prayer by Maya Angelou
This collection of inspirational poetry from the acclaimed poet Maya Angelou includes "Amazing Peace," a poem that was presented at the 2005 lighting of the National Christmas Tree at the White House. Here, Angelou focuses on all means of celebrations and the ways in which we honor one another and ourselves through celebration.
The Deal of a Lifetime by Fredrik Backman
In this short story from the author of A Man Called Ove and Beartown, a father and son are reunited for the first time in years. The father has a story to tell about a little girl lying in a hospital bed a few miles away. He has been given an opportunity to do something to change this girl's fate, but only after he talks to his son to find out what his life has been worth. This may be a quick read, but it offers a thoughtful and compassionate reminder that life is a gift.
Once Upon A Dickens Christmas by Michelle Griep
Historical fiction author Micheel Griep serves up three Christmas stories inspired by Dickens and Victorian England, for those of us who just can't get enough of the charm of a Victorian Christmas story. While all three stories have very different premises, they all get to the same inspiring message: the meaning of Christmas isn't about presents or decorations or singing carols. The meaning of Christmas is love.
Last Christmas in Paris by Hazel Gaynor and Heather Webb
The setting of this beautiful historical romance is Paris in 1914. Evie Elliott watches her brother, Will, and his best friend, Thomas Harding, leave for the war, fully expecting that it will all be over by Christmas and she will be reunited with her loved one soon. Of course, that is not what ends up happening. While he is away at war, however, Thomas begins writing letters to Evie, and through their correspondence they grow ever closer. Despite the raging war, Evie and Thomas are able to find love and support for one another.
Royal Holiday by Jasmine Guillory
What could be more quintessentially holiday romance than a Christmas spent abroad…with royals? Vivian Forest is tagging along on her daughter Maddie's work trip to England to style a royal family member. Here, she meets Malcolm Hudson, a private secretary who has worked for the Queen for years. A flirtation between the two quickly turns into a a fling, one they both know they will have to give up come New Year when it's time for Vivian to go back home. Or will they? This Christmas romance is the perfect reminder to all of us to seize every opportunity presented to us with an open heart.
Pride and Prejudice and Mistletoe by Melissa De La Cruz
This is a gender-swapped contemporary retelling of Pride and Prejudice set during Christmastime. What more do you need to know? Our protagonists are Darcy Fitzwilliam and Luke Bennet. The two meet at Darcy's Christmas party and end up having a one night stand, despite their different backgrounds. But if it's just a one night stand, why can't Darcy get Luke out of her mind? This is a fun Christmas romance that also reminds us to set aside our prejudices to remain open to love.
All Hearts Come Home for Christmas by Sarah M. Eden, Anita Stansfield, Esther Hatch, and Joanna Barker
In this collection, four authors come together to present four inspirational tales of Christmas romance, all set in Regency England. Each story is unique, but the author work together well in their mission to fill readers with the Christmas spirit. If you're looking for a collection of sweet stories to give you that warm fuzzy feeling this Christmas, this collection is definitely for you.
Morna's Magic and Mistletoe by Bethany Claire
In this delightful Christmas novella, we follow the story of Kenna, a woman who is satisfied with the life she is living until her daughter-in-law Misty suggests she might be missing something in her life. With that in mind, Kenna decides to journey hundreds of years into the future, where she finds the handsome Malcolm and begins to fall for him. But how will she tell him that she's from a completely different time?
Dance all Night by Alexis Daria
Looking for a contemporary retelling of A Christmas Carol to ignite your own Christmas spirit? This is a really fun one. Last year, ballroom champion Jess Davenport—"a bona fide Scrooge"—and Broadway hotshot Nik Kovalenko shared a kiss at a New Year's Eve party. Their romance was cut short when Nik had to leave for a tour the next day, but he never stopped thinking about Jess. When Nik runs into Jess the following holiday season, Jess is skeptical that they can reignite their romance. But Nik gets her to agree to three dates. Three dates for him to prove that holiday magic is real.
A Winter Dream by Richard Paul Evans
This Christmas book reimagines the biblical story of Joseph and the coat of many colors, offering up an inspiring holiday story of forgiveness, family, and holiday spirit. Of all of his father's 13 children, Joseph Jacobson is the favorite, and everyone knows it. When the father seems ready to name Joseph as the heir to his successful Colorado advertising company, Joseph's brothers force Joseph from the company and his Denver home. Now, Joseph must forge a new path for himself in Chicago, finding success in business and love. But ultimately, Joseph will have to go back and confront his past in able to be successful in the present.
The White Christmas Inn by Colleen Wright
Christmas at a New England Inn sounds like a holiday dream, right? What if a snowstorm shut down the roads and snowed you in? That's what happens to the cast of characters who are staying at the inn in this novel. After the guests at the inn are forced to stay there for Christmas, they're worried that the holidays won't turn out the way they'd hoped. But as the characters' stories begin to intertwine, we see them find hope in their situation. With the help of a little bit of Christmas magic, these characters might just end up having the best Christmas ever. Or at the very least a really good one!
Miss Marley by Vanessa LaFaye
Before A Christmas Carol, there was Miss Marley. Yes, this is the prequel to the beloved Dickens tale. Orphans Clara and Jacob Marley live on the streets of London, scrounging for scraps in the alleyways to get by. But Jacob promises his sister that it won't always be this way. When the chance to escape poverty comes their way, Jacob leaps at the opportunity. But at what cost? As Jacob sinks further into his life of greed and coldness, the life that ultimately leads him into a partnership with Ebenezer Scrooge, only his sister Clara can set her brother straight.
---
Need even more Christmas reading? We've got a lot of recommendations for you. Check out this list of 10 Holiday Book and Snack Pairings. Take this quiz to find out Which Christmas Romance is for You. And for even more Christmas books, check out all of our Christmas-themed articles here.