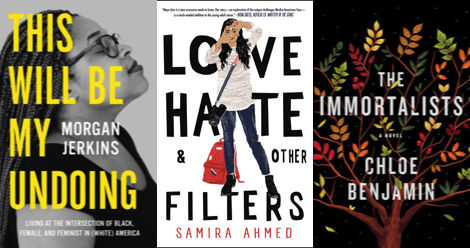 Insiders
Book Riot Insiders' Most Anticipated Books of January 2018
This content contains affiliate links. When you buy through these links, we may earn an affiliate commission.
The Book Riot Insiders have been scoping out upcoming books on the New Release Index, and the results are in. Below are the current most anticipated titles for the month of January, courtesy of the New Release Index Watchlist. You can join Insiders right here and you can even take the Index for a spin first!
All descriptions taken from publisher materials.
Week of January 9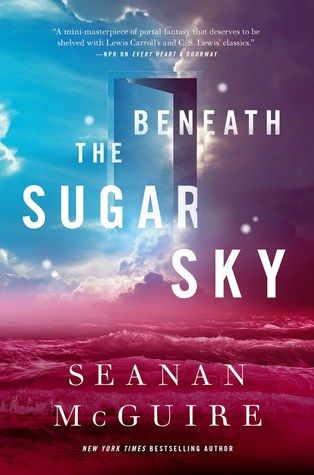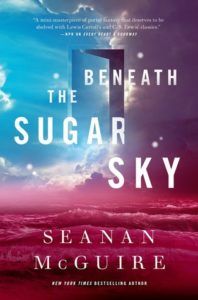 Beneath the Sugar Sky by Seanan McGuire
Beneath the Sugar Sky, the third book in McGuire's Wayward Children series, returns to Eleanor West's Home for Wayward Children in a standalone contemporary fantasy for fans of all ages. At this magical boarding school, children who have experienced fantasy adventures are reintroduced to the "real" world.
When Rini lands with a literal splash in the pond behind Eleanor West's Home for Wayward Children, the last thing she expects to find is that her mother, Sumi, died years before Rini was even conceived. But Rini can't let Reality get in the way of her quest—not when she has an entire world to save! (Much more common than one would suppose.)
If she can't find a way to restore her mother, Rini will have more than a world to save: she will never have been born in the first place. And in a world without magic, she doesn't have long before Reality notices her existence and washes her away. Good thing the student body is well-acquainted with quests…
A tale of friendship, baking, and derring-do.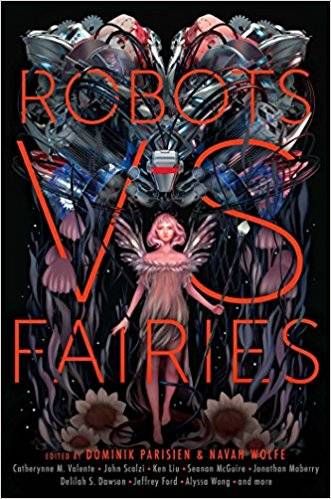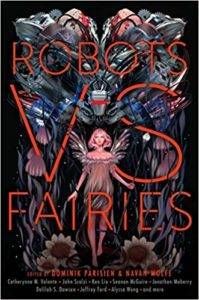 Robots Vs. Fairies, edited by Dominik Parisien and Navah Wolfe
A unique anthology of all-new stories that challenges authors to throw down the gauntlet in an epic genre battle and demands an answer to the age-old question: Who is more awesome—robots or fairies?
Rampaging robots! Tricksy fairies! Facing off for the first time in an epic genre death match!
People love pitting two awesome things against each other. Robots vs. Fairies is an anthology that pitches genre against genre, science fiction against fantasy, through an epic battle of two icons.
Featuring an incredible line-up of authors including John Scalzi, Catherynne M. Valente, Ken Liu, Max Gladstone, Alyssa Wong, Jonathan Maberry, and many more, Robots vs. Fairies will take you on a glitterbombed journey of a techno-fantasy mash-up across genres.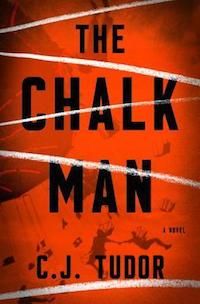 The Chalk Man by C.J. Tudor
In 1986, Eddie and his friends are just kids on the verge of adolescence. They spend their days biking around their sleepy little English village and looking for any taste of excitement they can get. The chalk men are their secret code; little chalk stick figures they leave for one another as messages only they can understand. But then a mysterious chalk man leads them right to a dismembered body, and nothing is ever the same.
In 2016, Eddie is fully grown, and thinks he's put his past behind him. But then he gets a letter in the mail, containing a single chalk stick figure. When it turns out that his friends got the same message, they think it could be a prank…until one of them turns up dead.
That's when Eddie realizes that saving himself means finally figuring out what really happened all those years ago.
Expertly alternating between flashbacks and the present day, The Chalk Man is the very best kind of suspense novel, one where every character is wonderfully fleshed out and compelling, where every mystery has a satisfying payoff, and where the twists will shock even the savviest reader.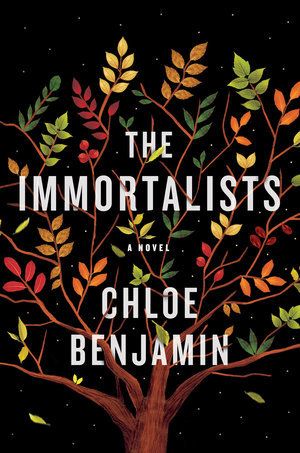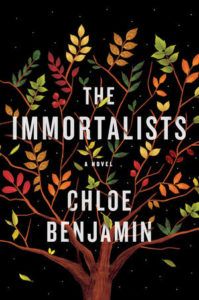 The Immortalists by Chloe Benjamin
If you knew the date of your death, how would you live your life?
It's 1969 in New York City's Lower East Side, and word has spread of the arrival of a mystical woman, a traveling psychic who claims to be able to tell anyone the day they will die. The Gold children—four adolescents on the cusp of self-awareness—sneak out to hear their fortunes.
The prophecies inform their next five decades. Golden-boy Simon escapes to the West Coast, searching for love in '80s San Francisco; dreamy Klara becomes a Las Vegas magician, obsessed with blurring reality and fantasy; eldest son Daniel seeks security as an army doctor post-9/11; and bookish Varya throws herself into longevity research, where she tests the boundary between science and immortality.
A sweeping novel of remarkable ambition and depth, The Immortalists probes the line between destiny and choice, reality and illusion, this world and the next. It is a deeply moving testament to the power of story, the nature of belief, and the unrelenting pull of familial bonds.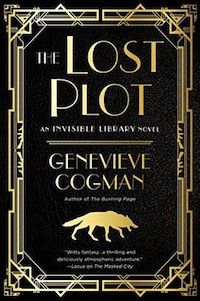 The Lost Plot by Genevieve Cogman
After being commissioned to find a rare book, Librarian Irene and her assistant, Kai, head to Prohibition-era New York and are thrust into the middle of a political fight with dragons, mobsters, and Fae.
In a 1920s-esque New York, Prohibition is in force; fedoras, flapper dresses, and tommy guns are in fashion: and intrigue is afoot. Intrepid Librarians Irene and Kai find themselves caught in the middle of a dragon political contest. It seems a young Librarian has become tangled in this conflict, and if they can't extricate him, there could be serious repercussions for the mysterious Library. And, as the balance of power across mighty factions hangs in the balance, this could even trigger war.
Irene and Kai are locked in a race against time (and dragons) to procure a rare book. They'll face gangsters, blackmail, and the Library's own Internal Affairs department. And if it doesn't end well, it could have dire consequences on Irene's job. And, incidentally, on her life…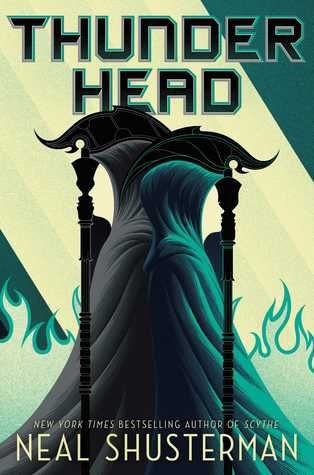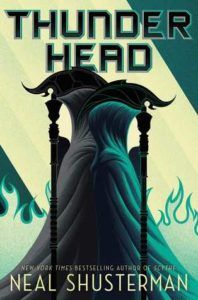 Thunderhead by Neal Shusterman
Rowan and Citra take opposite stances on the morality of the Scythedom, putting them at odds, in the chilling sequel to the Printz Honor Book Scythe from New York Times bestseller Neal Shusterman, author of the Unwind dystology.
The Thunderhead cannot interfere in the affairs of the Scythedom. All it can do is observe—it does not like what it sees.
A year has passed since Rowan had gone off grid. Since then, he has become an urban legend, a vigilante snuffing out corrupt scythes in a trial by fire. His story is told in whispers across the continent.
As Scythe Anastasia, Citra gleans with compassion and openly challenges the ideals of the "new order." But when her life is threatened and her methods questioned, it becomes clear that not everyone is open to the change.
Will the Thunderhead intervene?
Or will it simply watch as this perfect world begins to unravel?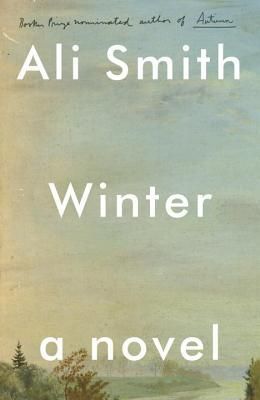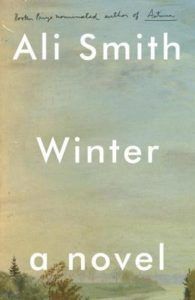 Winter by Ali Smith
WINTER. Bleak. Frosty wind, earth as iron, water as stone, so the old song goes. And now Art's mother is seeing things.
Come to think of it, Art's seeing things himself.
When four people, strangers and family, converge on a fifteen-bedroom house in Cornwall for Christmas, will there be enough room for everyone?
Winter. It makes things visible. In Ali Smith's Winter, life-force matches up to the toughest of the seasons. In this second novel in her Seasonal cycle, the follow-up to her sensational Autumn, Smith's shapeshifting novel casts a warm, wise, merry and uncompromising eye over a post-truth era in a story rooted in history and memory and with a taproot deep in the evergreens, art and love.
Week of January 16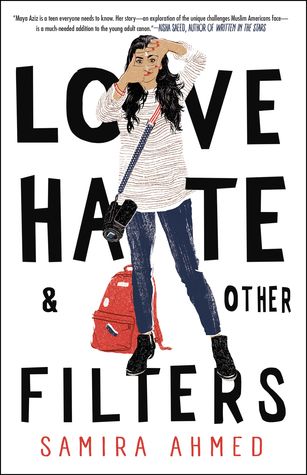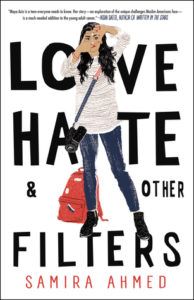 Love, Hate, And Other Filters by Samira Ahmed
American-born seventeen-year-old Maya Aziz is torn between worlds. There's the proper one her parents expect for their good Indian daughter: attending a college close to their suburban Chicago home, and being paired off with an older Muslim boy her mom deems "suitable." And then there is the world of her dreams: going to film school and living in New York City—and maybe (just maybe) pursuing a boy she's known from afar since grade school, a boy who's finally falling into her orbit at school.
There's also the real world, beyond Maya's control. In the aftermath of a horrific crime perpetrated hundreds of miles away, her life is turned upside down. The community she's known since birth becomes unrecognizable; neighbors and classmates alike are consumed with fear, bigotry, and hatred. Ultimately, Maya must find the strength within to determine where she truly belongs.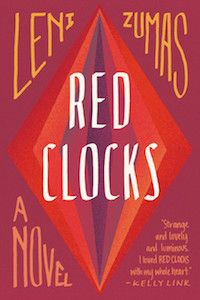 Red Clocks by Leni Zumas
In this ferociously imaginative novel, abortion is once again illegal in America, in-vitro fertilization is banned, and the Personhood Amendment grants rights of life, liberty, and property to every embryo. In a small Oregon fishing town, five very different women navigate these new barriers alongside age-old questions surrounding motherhood, identity, and freedom.
Ro, a single high-school teacher, is trying to have a baby on her own, while also writing a biography of Eivør, a little-known 19th-century female polar explorer. Susan is a frustrated mother of two, trapped in a crumbling marriage. Mattie is the adopted daughter of doting parents and one of Ro's best students, who finds herself pregnant with nowhere to turn. And Gin is the gifted, forest-dwelling herbalist, or "mender," who brings all their fates together when she's arrested and put on trial in a frenzied modern-day witch hunt.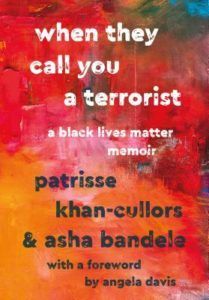 When They Call You A Terrorist: A Black Lives Matter Memoir by Patrisse Khan-Cullors and asha bandele
From one of the co-founders of the Black Lives Matter movement comes a poetic memoir and reflection on humanity. Necessary and timely, Patrisse Cullors's story asks us to remember that protest in the interest of the most vulnerable comes from love. Leaders of the Black Lives Matter movement have been called terrorists, a threat to America. But in truth, they are loving women whose life experiences have led them to seek justice for those victimized by the powerful. In this meaningful, empowering account of survival, strength, and resilience, Patrisse Cullors and asha bandele seek to change the culture that declares innocent black life expendable.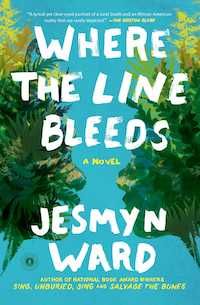 Where The Line Bleeds by Jesmyn Ward
Where the Line Bleeds is Jesmyn Ward's gorgeous first novel and the first of three novels set in Bois Sauvage—followed by Salvage the Bones and Sing, Unburied, Sing—comprising a loose trilogy about small town sourthern family life.
Where the Line Bleeds takes place over the course of a single, life-changing summer. It is a delicate and closely observed portrait of fraternal love and strife, of the relentless grind of poverty, of the toll of addiction on a family, and of the bonds that can sustain or torment us. Bois Sauvage, based on Ward's own hometown, is a character in its own right, as stiflingly hot and as rich with history as it is bereft of opportunity. Ward's "lushly descriptive prose…and her prodigious talent and fearless portrayal of a world too often overlooked" (Essence) make this novel an essential addition to her incredible body of work.
Week of January 30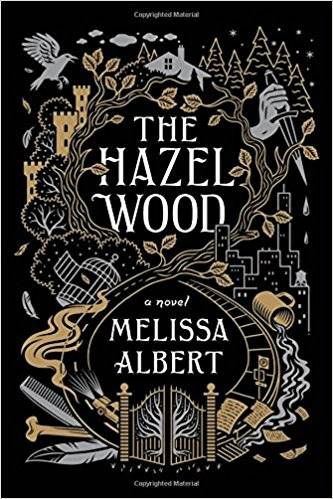 The Hazel Wood by Melissa Albert
Seventeen-year-old Alice and her mother have spent most of Alice's life on the road, always a step ahead of the uncanny bad luck biting at their heels. But when Alice's grandmother, the reclusive author of a cult-classic book of pitch-dark fairy tales, dies alone on her estate, the Hazel Wood, Alice learns how bad her luck can really get: Her mother is stolen away―by a figure who claims to come from the Hinterland, the cruel supernatural world where her grandmother's stories are set. Alice's only lead is the message her mother left behind: "Stay away from the Hazel Wood."
Alice has long steered clear of her grandmother's cultish fans. But now she has no choice but to ally with classmate Ellery Finch, a Hinterland superfan who may have his own reasons for wanting to help her. To retrieve her mother, Alice must venture first to the Hazel Wood, then into the world where her grandmother's tales began—and where she might find out how her own story went so wrong.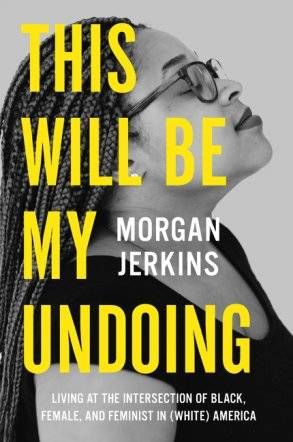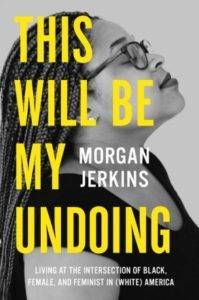 This Will Be My Undoing: Living at the Intersection of Black, Female, and Feminist in (White) America by Morgan Jerkins
Morgan Jerkins is only in her twenties, but she has already established herself as an insightful, brutally honest writer who isn't afraid of tackling tough, controversial subjects. In This Will Be My Undoing, she takes on perhaps one of the most provocative contemporary topics: What does it mean to "be"—to live as, to exist as—a black woman today? This is a book about black women, but it's necessary reading for all Americans.
Doubly disenfranchised by race and gender, often deprived of a place within the mostly white mainstream feminist movement, black women are objectified, silenced, and marginalized with devastating consequences, in ways both obvious and subtle, that are rarely acknowledged in our country's larger discussion about inequality. In This Will Be My Undoing, Jerkins becomes both narrator and subject to expose the social, cultural, and historical story of black female oppression that influences the black community as well as the white, male-dominated world at large.
What would be on your January Watchlist?