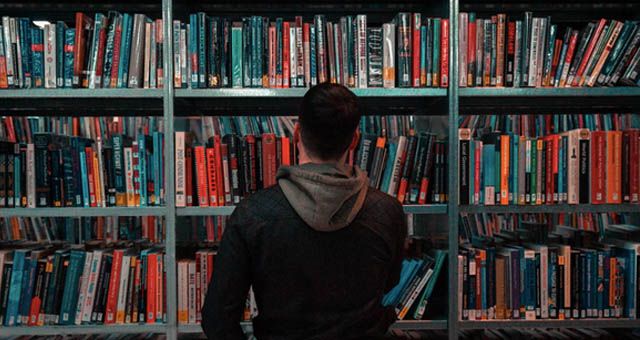 Lists
20 Must-Read Works of Innovative Nonfiction from 2019
This content contains affiliate links. When you buy through these links, we may earn an affiliate commission.
In my opinion, there's really nothing better than a great nonfiction book that surprises me. I love books that make me think in new ways and that bring together ideas I'd never put together before. I particularly love nonfiction books that play around with form and meld different genres into something new.
I've compiled a list of what I think are the best, most innovative nonfiction books of 2019. Below you will find memoirs, essay collections, social commentary, history, and more. Each book either experiments with form in a new way, presents ideas that are new, or both. The books cover feminism, masculinity, disability, music, literary history, ecology, and more. I think everyone can find something here they will like.
So take a look at my take on the best nonfiction of 2019 and see what you think!
Axiomatic contains five sections, each one exploring similar themes—justice, intergenerational trauma, how the past shapes the present—from different perspectives. Tumarkin looks at the story of a woman who kidnapped her grandson in an effort to keep him safe, the experiences of a lawyer trying to help poor people in her community, what happens to a place when young people die by suicide, and more.
Writing to her sons, Imani Perry considers what it means to be a Black person, and specifically a Black mother, in our world today. She draws on writers such as James Baldwin and Toni Morrison and tells stories from her own life. She explores her hopes and fears for her children, her feelings about parenting, and their place in the history of Black achievements and struggles.
Sady Doyle is back after her book Trainwreck to explore the trope of women as monsters. Monstrous women embody male fears of female power. But they also embody the possibility of women using their power for their own ends. Doyle looks at figures from Lilith to Mary Shelley to the T-Rex in Jurassic Park to explore cultural meanings of femininity.
After struggling with menopause and wanting to know more about it, Darcey Steinke learned that there is very little in-depth writing about the experience. She takes a look at physical and emotional symptoms, how post-menopausal women are perceived, and how menopause was understood historically. She gives it the depth and respect it deserves.
Furious Hours is part biography, part true crime. It tells the story of Reverend Willie Maxwell, accused of killing his family for insurance money, and of Harper Lee's fascination with this tale and her attempts to write about it. Unlike other Lee biographies, this one looks closely at her life after To Kill a Mockingbird. It includes new letters and research materials written by Lee.
Poet and essayis Hanif Abdurraqib goes deep into the history and significance of the group A Tribe Called Quest. He looks at the scope of their work, how they fit into the rap landscape of the 1990s, and how they influenced fans and musicians. This is a work of a fan and is full of personal reflections as well as cultural criticism.
Good Talk is a graphic memoir about conversations Mira Jacob had with family and friends in the wake of the 2016 election. She tries to answer her young son's questions about race, talks to friends about her fears, and attempts to understand her Trump-supporting in-laws. The graphic memoir format beautifully captures the urgency and complexity of their efforts to understand the world and each other.
Here is Ibram X. Kendi's follow-up to his ground-breaking history of racism, Stamped From the Beginning. This book defines "anti-racism," and then delves into the various forms racism can take. It looks at intersections among race, ethnicity, gender, sexuality, class, and much more to show how everyone can work to build a truly anti-racist world.
The author of Her Body and Other Parties is back with a memoir about domestic abuse. It's also a book about how little writing there is on abuse in queer relationships. She tells the story in chapters inspired by narrative tropes, many of them drawn from fairy tales and fables. This structure gives the emotionally-wrenching story both literary depth and tonal variety.
In this coming-of-age memoir-in-essays, T Kira Madden writes about coming to terms with family and identity. She grew up queer and biracial in Florida. Her parents battled drug and alcohol abuse, and frequently left her on her own to make her way in a hostile world. She writes with honesty about her childhood and teen years and her process of exploring family history and finding her place in the world.
A combination of memoir and cultural analysis, this book takes up the problems of contemporary masculinity. Yates describes his own working-class childhood and discusses how men's socialization leads to misogyny and to problems with depression and suicide. He takes a difficult and necessary look at the genesis of toxic masculinity and its consequences.
Keah Brown was born with cerebral palsy. She writes here about her experiences growing up disabled and her journey toward becoming a disability rights advocate and the creator of the #DisabledAndCute hashtag. Her essays work to give voice to the disabled and to critique our culture for the ways it misunderstands and mischaracterizes those in the disabled community.
Yes, the subtitle has the word "stories" in it. But the stories in the first half are essayistic in feel and the book also includes actual essays in the second half. The first part includes meditations on topics such as aging, fame, and writing, and the essays are about art and artists such as Kathy Acker and David Wajnarowicz.
This is a book-length essay about moving west and finding that reality doesn't match Trisha Low's dreams. Moving west is supposed to mean a move into a better life, but Low experiences relationships ending, family troubles, and various forms of discrimination. It's a book about what it means to try to fulfill our deepest desires.
The premise of this book is that Michel de Montaigne's wisdom can help us live well by helping us understand what is most important in life. In short chapters written over a summer, Antoine Compagnon takes us through some of Montaigne's most important ideas and offers an introduction to his work and to the lessons Montaigne can teach.
In a sequel to his book The Old Ways, Robert Macfarlane writes about the earth underneath its surface. He looks at vast stretches of geological time and phenomena such as sea caves, catacombs, underground fungal networks, and storage spaces for nuclear waste. The book is a sweeping look at the intersection of human history and the earth's underworld.
The Undying is a book about being ill in contemporary times. Anne Boyer tells the story of being diagnosed with an aggressive form of breast cancer and looks at the economics of illness. She examines the culture around breast cancer and considers other women writers who have battled disease. It's a varied, genre-bending take on pain.
Julie Yip-Williams was born blind in Vietnam and barely made it to the U.S., where surgery gave her partial sight. She went on to great achievements, but then got a diagnosis of colon cancer. She died in 2018. This is a memoir about her experiences with illness, pain, motherhood, ambition, marriage, and much more.
This book tells the story of the death of Naja Marie Aidt's son Carl at the age of 25. She writes about Carl's life, her experience of loss, and what it means to grieve. It's a difficult, searing book, one that will make you cry, so be prepared. It's also formally inventive: it's poetic and fragmentary and uses space on the page in ways that capture the anguish of the experience.
The Yellow House is a mix of memoir and history focusing on Sarah M. Broom's family house in New Orleans East. She tells of her mother's hopes and dreams for the house—which got destroyed in Hurricane Katrina—and looks back at her family history. The book fills in some gaps in New Orleans history, focusing on neighborhoods and stories that are usually ignored.
---
2019 was a great year for nonfiction! Are you looking for even more of the best nonfiction out there? Check out this list of the 50 Best Nonfiction Books and 50 Great Narrative Nonfiction Books.