As a kid in Hyderabad, my trips to Walden Books were a lot like my trips to bookstores now as an adult in Toronto: I went in primarily for something fun and tended to leave with something gory, plus some stationary. Horror and high fantasy were hard to find in the children's section. My memory of the kids' section of bookstores in India was shelf after shelf of Mallory Towers, The Famous Five, The Secret Seven, Charlie and the Chocolate Factory, Ruskin Bond anthologies, and the occasional Eoin Colfer. If you ever wanted to read something Indian–or, indeed, if you wanted something other than fantasy or realistic fiction–you had to leave for the not-so-colourful part of the store.
Researching titles for this #OwnVoices list points to the fact that even though YA as a category is definitely picking up in India, I believe younger readers still rely heavily on YA from other English-speaking countries and tend to discover local writers in the fiction section instead. For instance, it is very hard to find the casual inclusion of LGBTQIA+ characters in YA*, so readers would have to rely on books that aren't necessarily marketed for young adults.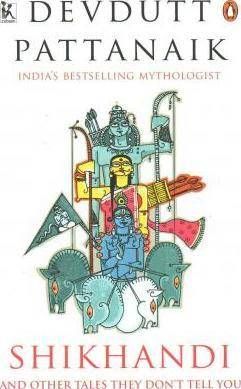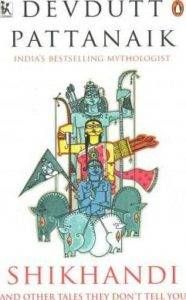 Devdutt Pattanaik's Sikhandi and Other Tales They Don't Tell You is one such book. The thesis of this collection of Hindu stories is that "queerness isn't only modern, Western or sexual." It is a direct argument against the conservative *cough-bigoted-cough* Hindu belief that India is better off rejecting "Western ideas" like homosexuality. The fact that this collection reveals stories within the context of Hinduism—a religion that effects the way people look at their Indian-ness—makes it an important read. It challenges people's perceptions on faith and love. It also shows people that deviating from the norm does not mean you do not have a place in your own religion or country. I'm not saying this would make an easy read for every teenager, but it would have made my life a lot easier had I read it sooner rather than later.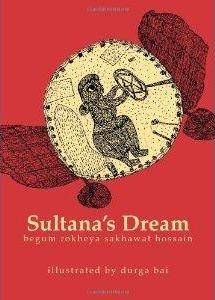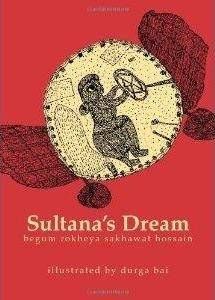 Another book that probably wouldn't have been set in the children's section is Sultana's Dream by Begum Rokheya Sakhawat Hossain, even if I am convinced that teens can read and appreciate it. The book, first published in 1905, has been illustrated and republished by one of my favourite publishers in the world, Tara Books. Tara Books typically employs Indian tribal artists to illustrate the chapter books and picture books that they publish. This particular book is illustrated by a Gond tribe artist, Durga Bai. Her meticulous etchings add something new to this feminist utopia that predates Charlotte Gilman's Herland by about ten years. The story imagines a world where the gender binary—yes, okay, "binary" shows you how old this story is—is flipped and the strange thing is, even now, it has the potential to surprise and enchant.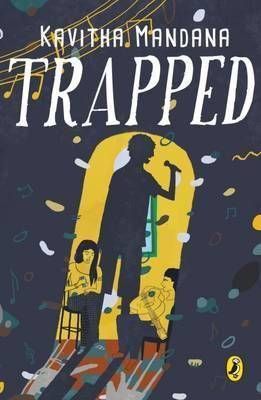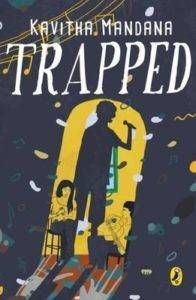 Of course, this isn't to say that contemporary Indian treasures of the literary kind only live in the "grown-up" section. One of my favourite reads this year has got to be Kavitha Mandana's Trapped which not only has one of the most beautiful covers, but is one of the strangest stories I've read in a while. It takes the word "ghostwriter" in a literal sense and builds an intriguing plot around that idea. Aditi and Arjun, twins and musical genii have a very specific question about copyright: how do you credit the writer of a song when the writer doesn't really exist? Or, worse, if the writer exists but only in your eyes, the eyes of a child? A fun, musical book that I wish I'd had during the long bus rides from Hyderabad to Nizamabad. (Look, five hours is an interminable period of time for a child, okay?)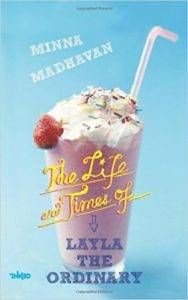 A book that feels similar in tone, if not in genre, is The Life and Times of Layla the Ordinary by Minna Madhavan. Adorable is the word that comes to my mind when I think about this book. I'm not going to lie: this book could have benefited from another round of edits, but overall, it's an easy read. Light, happy, and sweet like the Barista frappe mentioned in the very first page, it combines short bursts of prose with sketches and lots of lists. It's visually delightful and it really feels like the author was enjoying herself as she wrote this one. Also, it kind of reminds me of Princess Diaries—yet another YA series I'd picked up while in India—though, happily, without the princess part which was the least interesting bit. For me, anyway.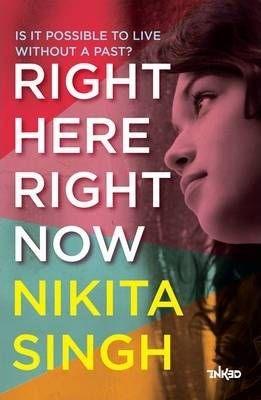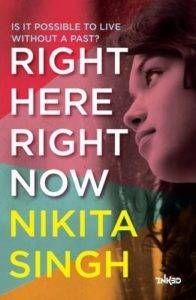 The last book I want to include in this list, my first investigation into YA in India—Oh! IndiYA! Sorry not sorry!—is Nikita Singh's Right Here Right Now. It's a bit of a change in pace after the last book, but still an interesting read. Kalindi wakes up in a hospital not knowing how or why she came to be there. She barely remembers her life before waking up in a hospital gown, which is pretty bad for lots of reasons, but honestly, the most stressful part about reading this book was how on earth is she going to pass her board exams?! *ahem* I mean, obviously, this is not what the book is about. For those of you who couldn't care less about examinations, this is a compelling read about shifting memories and how they affect the protagonists present, altering her relationships, and probably changing her future from what it used to be, what it should have been. Another one that's sure to keep you entertained from start to finish.
For now, this is my list of books to read if you're looking for YA from India. I intend to do another round of recommendations in the future; perhaps, when I next get the chance to visit home I'll find a way to spend all my time at the bookstore "for research".
*or, at least, the Indian YA that I managed to unearth during my incessant link-clicking