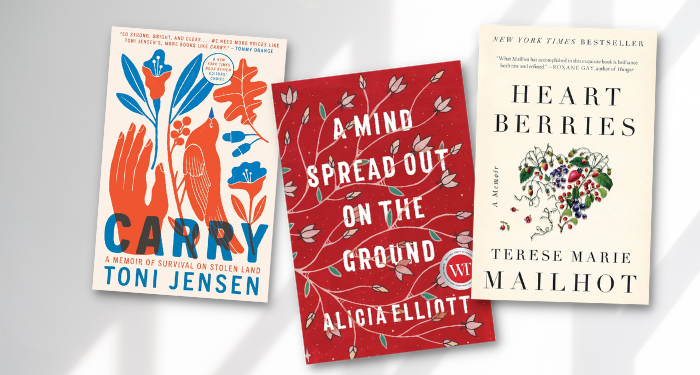 Culturally Relevant
12 Indigenous Memoirs for Nonfiction November and Indigenous Peoples' Month
This content contains affiliate links. When you buy through these links, we may earn an affiliate commission.
It is Indigenous Peoples' Month! All through November, we celebrate Native cultures and communities across Turtle Island and beyond. Here in the book community, this means we celebrate Indigenous authors and their books. And it's also Nonfiction November, a time when we dive into endless TBR stacks full of true stories. So why not combine them both?
A few years ago, I joined the Indigenous Reading Circle, a book club run by Dani and Erin, two Indigenous bookstagrammers. Each year, they choose a different theme, and each month, the book club reads a book on that theme. They choose memoirs as one of their first themes, introducing me to several new-to-me authors. (If you would like to join, this year their theme is short books!)
From there, I read even more incredible Indigenous authors' memoirs, and I've compiled several of them here for you. Many of these stories center around reconnection and healing through their Native communities, like Danielle Geller's Dog Flowers and Richard Wagamese's One Native Life. Other stories center around healing from intergenerational trauma and colonial violence, like Darryll Mcleod's Mamaskatch and A Mind Spread Out by Alicia Elliot. Each of these stories is unique, representing the author's personal experience of moving through the world as a Native person on stolen land.
---
Be sure to check out Erin and Dani's book club, the Indigenous Reading Circle, for more recommendations. Want even more authors to read for Indigenous Peoples' Month? Read 22 Must-Read Indigenous Authors. Looking for Indigenous authors beyond Turtle Island? Check out 10 Pacific Islander and Pasifika Authors You Need to Know About.