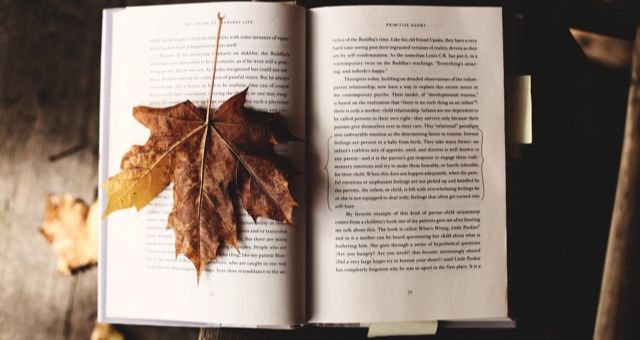 Lists
Indie Press Round-Up: November New Releases and More
This content contains affiliate links. When you buy through these links, we may earn an affiliate commission.
I'm excited about the great independent press books I've read in the last month. In the list below, you'll find six books I've read and loved, plus six more I'm adding to my TBR list. My recommendations include several great conventionally-structured novels and one novel that's basically someone's thoughts (a favorite form of mine). I've included one work of speculative fiction, and one that's partly historical fiction. You'll also find one memoir and one nonfiction work I'm not sure how to classify. Two of the books are in translation.
There are so many great independent press books out there it's hard to choose which ones to pick up. I hope this list helps you find something you'll enjoy!
Independent Press Books I've Read and Loved
In the Dream House by Carmen Maria Machado (Graywolf Press, November 5)
Carmen Maria Machado's follow-up to her wonderful story collection Her Body and Other Parties is a memoir about an abusive relationship. While in her MFA, Machado met and fell in love with a charismatic woman who later turned out to be full of rage. In the Dream House is a groundbreaking book, in part because of its portrayal of abuse in a queer relationship, a subject not often written about in literary history. It's also a formally inventive book. Machado has divided her memoir into short chapters, each inspired by a narrative trope, many of which come from fairytales and fables. This structure gives the emotionally wrenching story both literary depth and tonal variety. The work Machado does to reveal and fill in gaps in the stories that get told is essential.
The Revisioners by Margaret Wilkerson Sexton (Counterpoint, November 5)
Margaret Wilkerson Sexton's follow-up to her fabulous first novel A Kind of Freedom is a page-turning exploration of southern Black women's stories. The novel spans over 160 years. First, we meet Ava from 2017, struggling to establish independence for herself and her son. Then we meet Josephine, an elderly woman in 1924, who has found some measure of success and security on her farm. The story also jumps back to 1855 to follow Josephine as a young enslaved girl whose family dreams of freedom. Witnessing the way these stories intersect and speak to one another is one of the novel's great pleasures. Sexton's characters stick in your mind, and she makes you care deeply about their struggles and their triumphs. It's a powerful, sweeping novel of hardship, survival, and hope.
The Crying Book by Heather Christle (Catapult, November 5)
Yes, this is a whole book on crying, and it's sad and also beautiful. It's written in short sections that look at crying from many angles: personal, biological, historical, artistic, and psychological. The impetus for the book is the death of Heather Christle's friend at the same time that she is struggling with depression and preparing to give birth to her first child. She writes about the fruits of her research into crying and describes her own moments of sadness and struggle. It's a gorgeous book. Everything from the cover to the ideas to the sentences is moving and sometimes, in spite of what you might expect given the subject matter, comforting. Readers who like the fragmentary style of Sarah Manguso and Maggie Nelson will want to get a copy.
This novel is a work of speculative fiction, looking at terrorism, Islamophobia, and anti-immigrant ideology. It's set in Sweden and opens with a violent attack on a bookstore hosting an author known for controversial drawings of the prophet Mohammed. One of the attackers turns out to be a visitor from an alternate future. Or at least she believes she is. Over the course of the novel she tells her story to a writer who tries to piece together what actually happened. This writer grapples with his status as a Muslim in a place that is less and less welcoming. The novel's plot is complex and utterly absorbing, and the alternate future it depicts is a dystopian nightmare. They Will Drown in Their Mothers' Tears is a great story, full of memorable characters. It is also a powerful warning about what is possible when we give free rein to our worst impulses.
Big Familia by Tomas Moniz (Acre Books, November 15)
This heartwarming novel tells the story of Juan Gutiérrez as he goes through a time of change. His daughter is about to move to college. His Berkeley neighborhood is gentrifying. Jared, his lover, wants a deeper commitment than he feels ready to make. Even his favorite dive bar is starting to become a popular destination for karaoke lovers. And his relationship with his parents is fraught, not least because they haven't acknowledged his queerness. These are serious issues, and the novel gives them their due, but it's also light in tone. Its focus is less on plot and more on character development. Watching Juan and his family and friends change and grow is enjoyable. Big Familia looks seriously at race, sexuality, class, and more, while never losing its warmth and charm.
This short novel rambles and jumps from thought to thought, following the narrator's mind wherever it wants to go. The premise is that the narrator—who is sort of Jung Young Moon but sort of not, since this is a novel—has traveled to Texas from his native Korea. He stays with friends and rambles around small towns and farms thinking about everything Texas signifies. His meditations range far and wide and include extended riffs on presidential assassinations, cowboy hats, churches, and much more. The narrator also considers what a novel is, what plot is, and what the point of writing is. He considers what the point of anything is. The book is a delightful adventure into the corners of one companionable, entertaining person's mind.
More Independent Press Books For Your TBR
And finally, here are some great independent press books out soon that I'm adding to my TBR pile.
The Living Days by Ananda Devi, translated by Jeffrey Zuckerman (The Feminist Press, November 5): a novel about post-9/11 London, xenophobia, nationalism. It tells the story of a relationship between a 75-year-old white woman and a 13-year-old Jamaican boy.
Silence of the Chagos by Shenaz Patel, translated by Jeffrey Zuckerman (Restless Press, November 5): a novel about activists from Diego Garcia, one of the islands of the Chagos archipelago in the Indian Ocean. They were forced to leave their homes and their island and told they could not return.
Parade: A Folk Tale by Hiromi Kawakami, translated by Allison Markin Powell (Soft Skull Press, November 5): a short novel set in a summer afternoon about a pair of tengu, creatures from Japanese folk tales.
Some of Us Are Very Hungry Now by Andre Perry (Two Dollar Radio, November 12): a collection of personal essays in a variety of formats about race, sexuality, culture, and more.
Dead Heat by Benedek Totth, translated by Ildikó Noémi Nagy (Biblioasis, November 19): a coming-of-age novel about misbehaving teenagers on a swim team in a Hungarian town.
Fish Soup by Margarita García Robayo, translated by Charlotte Coombe (Charco Press, December 3): a collection of slice-of-life stories and novellas set in Colombia about emotional turmoil and change.
---
Want even more recommendations for great independent press books? Check out my round-ups from September and October.