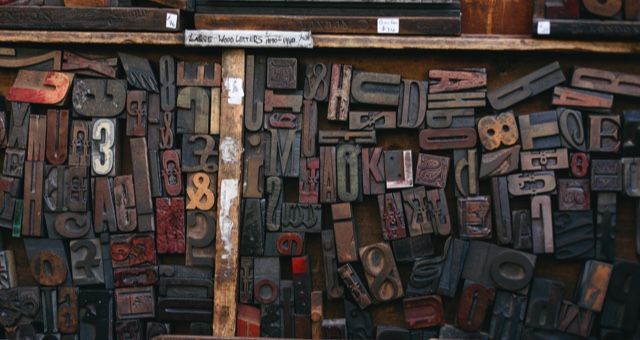 Lists
Indie Press Round-Up: October New Releases
This content contains affiliate links. When you buy through these links, we may earn an affiliate commission.
October is a HUGE month for books! This is true for small presses as well as for the big five publishers. I had a wealth of great independent press books to choose from to create this round-up.
This month I have one memoir—and it's a doozy—and four novels for you. Two of the novels are reissues and were originally published in the 20th century. One is a debut novel from Canada, and another is a debut from Japan.
I found the following books haunting. Whether it's sexual assault, economic inequality, misogyny, racism, corporate overreach, or war, these books deal with some serious subjects. Not only do these books take up important subjects, but they do so using innovative forms. They experiment with language. They reach into your heart and mind and change the way you think. I hope you find these great independent press books as powerful as I did.
Trigger warning for rape. This memoir is an attempt to make sense of a rape Vanasco experienced as a college student. A man she had been good friends with carried her into his basement and assaulted her. Fourteen years later she still has nightmares about him. She decides to contact him to see if he is willing to talk, and to her surprise he agrees. The book is an account of their conversations and Vanasco's thoughts and feelings about the rape itself, her immediate response, and how she has thought about it in the 14 years since. Vanasco dives deeply into what she and her friends call her "performance of gender": how she tried and still tries to make the men in her life feel comfortable, even her rapist. The book is challenging because of the subject matter, but it's utterly brilliant. Vanasco's honesty, her connections between culture and personal experience, and her portrayal of the female friendships that guide her make for some of the most thought-provoking and intense reading I've done in a long time.
Originally published in 1986, this is a novel about siblings grappling with their parents' actions in the run-up to World War II in Germany. Josef and Frederika were married in 1926, but within months, Frederika has an affair with Franz. The paternity of her firstborn twins is in question. Much of the narrative is told through letters written by Lucy, Frederika's third daughter. Her letters recount the family history and also fill us in on everything that has happened to the family in the post-war years. Waldrop's exploration of the rise of Nazism as it affected these more or less everyday German citizens is fascinating. The epistolary form allows Waldrop, through Lucy, to explore her characters' attempts to fill in the gaps in their history and to capture their uncertainties about what was and what might have been.
Daughter of Earth by Agnes Smedley (Feminist Press, October 8)
Daughter of Earth is another reissue, originally published in 1929. It's a novel about feminism, socialism, and the working classes. It's one of the most powerful novels about poverty that I've read. The protagonist, Marie Rogers, was born to a farming family, although they soon left the farm and began a life of wandering from place to place, trying and failing to establish themselves and make enough money to survive. Their misery is never-ending. Marie sees the misogyny around her and the way marriage traps women and is determined to stay single. She eventually moves on to California and New York City to try to make a new life for herself. But she remains haunted by her past and by the social structures that make it impossible for the poor to thrive. Marie is a marvelous character whose story makes for a great read while illuminating the injustices of the time (many of them still with us) with eloquent power.
At the beginning of this debut novel, Omar Ali learns that his ex-girlfriend has just died by suicide. They broke up only six months ago, after a complicated on-and-off-again relationship that lasted ten years. Omar is a line cook in Toronto, a twentysomething man who is just getting by. The news of the suicide sends him reeling, and he becomes obsessed with the idea that his ex-girlfriend must have left him a note. Omar occasionally shoplifts and has a habit of writing posts threatening violence on Reddit. He is a complicated, troubled protagonist who is trying to figure out his relationships with men and women both. In a time of rampant racism and Islamophobia, he confronts his feelings about being a brown man. He has to decide what he truly cares about and where his loyalties lie. The novel is a powerful look at violence, loss, racism, and toxic masculinity.
The Factory by Hiroko Oyamada, Translated by David Boyd (New Directions, October 29)
This short novel takes place in an unnamed Japanese city with a sprawling factory where many of the local people work. It tells the stories of three people who begin work there in three different departments and levels of prestige. We follow them as they figure out their new environment, meet their coworkers, and try to meet their bosses' expectations. The factory is a very strange place. It's unclear exactly what gets produced there, and the protagonists don't understand the point of their jobs. The factory's boundaries are unclear and shifting, and previously unknown plants and animals appear at its edges. The factory—whatever it is—begins to take over more and more of the workers' lives. The novel's surreal tone captures the nature of contemporary work, where everyone is made to feel grateful just to have a job. This is a world where large corporations rule, slowly worming their way into people's everyday lives. The Factory is haunting and uncanny.
Finally, here are some great independent press books that are going on my TBR:
Saudade by Suneeta Peres da Costa (Transit, October 1): a novel about a Goan immigrant family in 1960s Angola dealing with their political complicity and outsider status.
The Walking Boy by Lydia Kwa (Arsenal Pulp Press, October 8): a quest novel set in eighth-century China, complete with magic.
Homesick: Stories by Nino Cipri (Dzanc Books, October 15): speculative stories about home and estrangement, with an emphasis on queer relationships.
Ghosts of You by Cathy Ulrich (Okay Donkey Press, October 15): a short story collection exploring the trope of the murdered woman's body as the starting point for mystery and crime fiction.
If you're looking for more great independent press books, check out my round-ups from August and September.