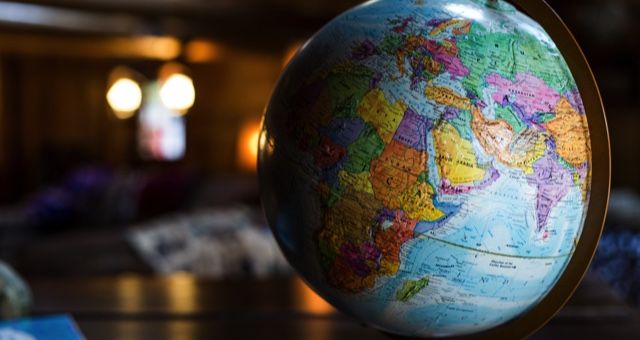 In Translation
4 Inclusive Publishers of Translations with Diverse Catalogs of Work
This content contains affiliate links. When you buy through these links, we may earn an affiliate commission.
Reading books in translation may seem like an easy, no-brainer way to widen your perspective by leaps and bounds. Until you realize there's a surprising amount of sameness within the world of English translation. Some presses mainly put out work by white authors from European countries. Many offer only a tiny percentage of books by writers who aren't men. Some seem mostly interested in dead French guys. Fortunately, there are inclusive publishers of translations with diverse catalogs out there.
But hey, what exactly am I getting at with terms like "diverse catalogs" and "inclusive publishers"? Am I talking about racial diversity? Well, yes. But that's a qualified yes, because how can I decide what's diverse enough to be diverse? I can't, not really. And there's lots of room for improvement on that count in the translation world. For instance, black writers simply aren't translated into English enough, as John Keene pointed out in "Translating Poetry, Translating Blackness."
Basically, I'm using "diverse" and "inclusive" as shorthand to describe the output of presses working towards diversity and general inclusion. These publishers are doing better than the industry standard for racial and ethnic diversity. They're doing better than average in publishing women. They've published notable work that questions gender and sexuality norms. Also, their work is "diverse" in the sense of showing variation within underrepresented regions and groupings. This is important, because efforts at "diversity" sometimes result in token gestures that feel condescending and promote stereotypes.
I don't mean to suggest that the presses below represent every marginalized group. Or that this is a "best" list. It's also worth noting that a lot of translation happens in bits and pieces. Some smaller presses may only have the budget to publish one or two translated books, period. So look for translations all over. Try the Publishers Weekly Translation Database, a project started by Chad Post of Open Letter Books. And if you have your own favorite publishers doing inclusive translation work, let us know in the comments!
Tilted Axis is a relatively young press founded by Deborah Smith, who has translated work by Korean authors Han Kang and Bae Suah. I don't remember how I first heard of them, but it probably had something to do with following Deborah Smith on Twitter. Since starting up in 2015, Tilted Axis has put out a rich variety of translated literature from East, Southeast, South, and Central Asia. And translations are mostly what they do. Their catalog is a great example of deeper diversity within a particular region. Bonus: They have a gorgeous and colorful array of snazzy cover designs.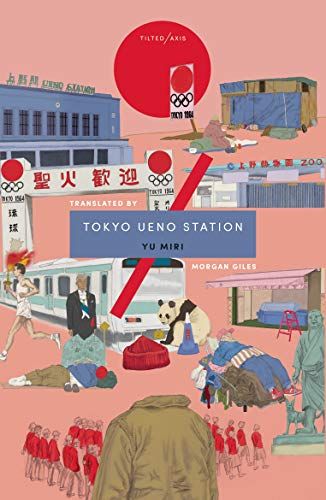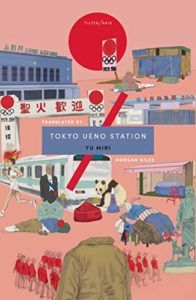 Recently, I was transfixed by Tokyo Ueno Station from author Yu Miri (translated from the Japanese by Morgan Giles). Yu's novel looks unflinchingly at social inequality and homelessness in Japan. The narrator of the story is a ghost, and the text has a bracing yet dreamlike quality. Tilted Axis points out that Yu, who's Korean-Japanese, brings an "outsider's perspective" to her work.
Feminist Press, headed by activist and writer Jamia Wilson, has been around since 1970. As the name suggests, they focus on books written from feminist angles. While they aren't primarily a translations publisher, they're currently one of the best places to find quality translations. I actually found out about them through a blog post by Meytal Radzinski, founder of WITMonth (Women in Translation Month).
You can browse Feminist Press's huge catalog through "Categories" ("African/African American," "Middle East," "LGBTQ," etc.). Just keep an eye out for those translator bylines. You can also glance over their "New Releases" to see if there are any translations among them.
Wondering where to start? La Bastarda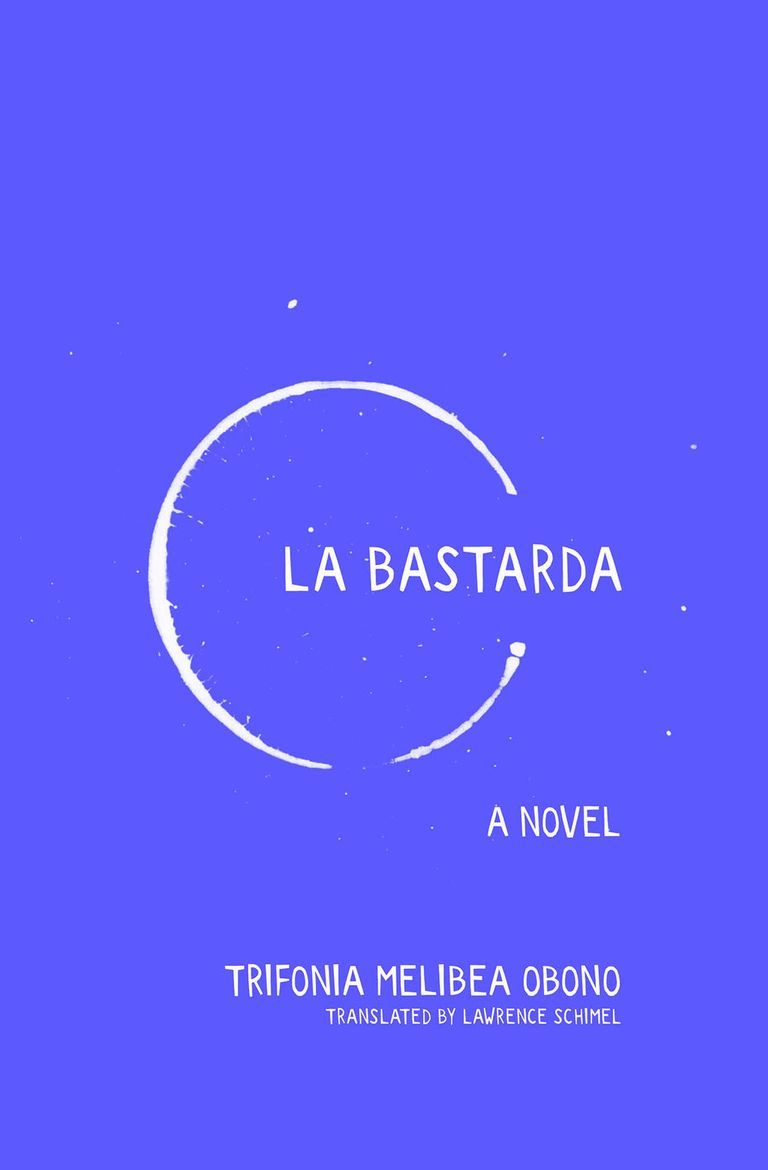 by Trifonia Melibea Obono (translated from the Spanish by Lawrence Schimel) is worth checking out. It's a coming-of-age story about a girl discovering her love for another girl on the margins of a patriarchal society. La Bastarda is the first novel by a woman from Equatorial Guinea to have a published English translation.
And Other Stories was founded by translator Stefan Tobler in 2009. I discovered them when my mom bought me a gift subscription. Their subscriptions are nice because you get books ahead of "official" publication, typically by about two months. Their books are the head-scratching kind. Often weird, sometimes mysterious, always out of the ordinary. Their focus on Latin American literature is notable, as it makes up almost 40% of their current translation catalog. They haven't translated as many women from non-European countries or backgrounds as the other presses on this list. However, their recent reading groups for contemporary African and Brazilian literature may indicate they're upping their game.
Also, they value and listen to their readers. In the reading groups like the ones linked above, readers help consider titles for future translation. Assuming they continue these, you could have a say in what they publish!
The Iliac Crest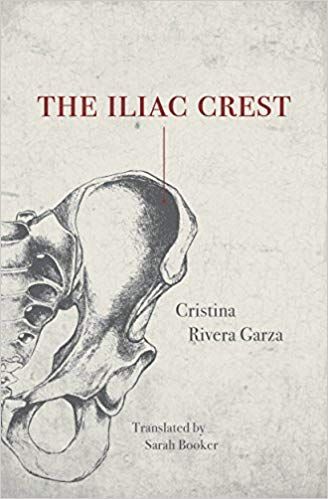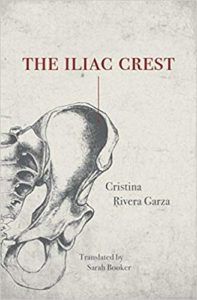 by Cristina Rivera Garza (translated by Sarah Booker) is a creepy and mesmerizing gothic tale. It's also quite funny at times. The main character at first appears to be a man concerned with his masculinity. But appearances can be deceiving. This book invites questions about gender identity, language, and existence. Interestingly enough, Feminist Press has the American rights to it (And Other Stories is UK-based).
Since Will Evans founded Deep Vellum in 2013, the Dallas-based press has published translations from every habitable continent except Australia. Deep Vellum gives attention to literature that uses non-traditional approaches to center marginalized perspectives. At least this is the impression that I've gotten from reading their books. Their work has made me consider the concrete ways in which being marginalized can affect voice, form, content, etc.—and the power those specifics can have. They also have their own bookstore and are active in their local community. I originally heard about them from a friend who lived near Dallas at the time.
I recently found "Muslim": A Novel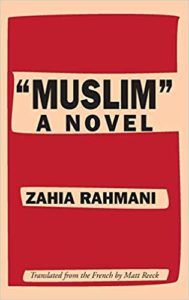 by Zahia Rahmani (translated from the French by Matt Reeck) interesting for how it explores complex issues of identity. Specifically, it looks at Muslim identity in the imposed context of European society. I also love the work Emma Ramadan has done translating Anne Garréta, another French author, for Deep Vellum. Especially in Not One Day, which is a set of personal essays about desire from a queer point of view. Well, sort of. You'll just have to read it and find out.
Try following these publishers on Twitter to see announcements about upcoming work. Happy translated reading!