Lists
Inclusive Mystery & Thrillers For Your Radar: June – August
This content contains affiliate links. When you buy through these links, we may earn an affiliate commission.
The mystery genre being white male dominated isn't new information, nor surprising, but the longer I write Book Riot's Unusual Suspects newsletter the more it feels like the genre is digging in its heels when it comes to change. (Yes, I know there has been a flood of women authors in the genre recently but they're mostly marketed only to women readers and given new categories like "domestic thriller" and "chick noir.") Publishing as a whole has a long way to go when it comes to inclusion—from supporting authors of color by first letting them in and then putting the marketing dollars behind them, to having well written marginalized voice characters—but the steps in the right direction I see in genres like YA and Literary I do not feel I'm seeing at all in the mystery/thriller genre.
I keep writing about the problem (like the all white Goodreads Choice Awards Mystery Nominees and my inability to do a roundup of 2016 Best Mystery Lists) but after glancing at John Grisham's upcoming tour–the podcast guests only has 1 POC out of 18 guests–and partway through *counting how many authors of color and women James Patterson hires to write his books with I stopped. I felt as if pointing out the problem once again wasn't actually bringing about any change.
Not only is it appallingly gross to deny authors of color/marginalized voices a seat at the same table as white men who don't belong to marginalized group(s) it also does a gigantic disservice to readers. We are missing out on so many stories, voices, characters… In order to highlight those stories, voices, characters, and authors I'll be doing my best to round-up upcoming mystery and thrillers written by authors of color and marginalized voices (LGBTQ+, Latinos, people with disabilities, etc.) and inclusive mystery/thrillers every few months.
Here are the inclusive mystery & thrillers that publish June through August to make room for on your TBR list:
June
The Last Place You Look
(Roxane Weary #1) by Kristen Lepionk (Minotaur Books, June 13): Mystery/thrillers with LGBTQ+ main characters are rare so after having read and loved The Dime by Kathleen Kent–which had a great lesbian detective main character–I knew I had to read a mystery starring a bisexual P.I.
Nobody knows what happened to Sarah Cook. The beautiful blonde teenager disappeared fifteen years ago, the same night her parents were brutally murdered in their suburban Ohio home. Her boyfriend Brad Stockton―black and from the wrong side of the tracks―was convicted of the murders and is now on death row. Though he's maintained his innocence all along, the clock is running out. His execution is only weeks away when his devoted sister insists she spied Sarah at an area gas station. Willing to try anything, she hires PI Roxane Weary to look at the case and see if she can locate Sarah.
Roxane Weary is still reeling from the recent death of her cop father, her main way of dealing with her grief has been working as little and drinking as much as possible. But Roxane finds herself drawn in to the story of Sarah's vanishing act, especially when she links the disappearance to one of her father's unsolved murder cases involving another teen girl.
The stakes get higher as Roxane discovers that the two girls may not be the only beautiful blonde teenagers who've turned up missing or dead. As her investigation gets darker and darker, Roxane will have to risk everything to find the truth. Lives depend on her cracking this case―hers included.
July
Soul Cage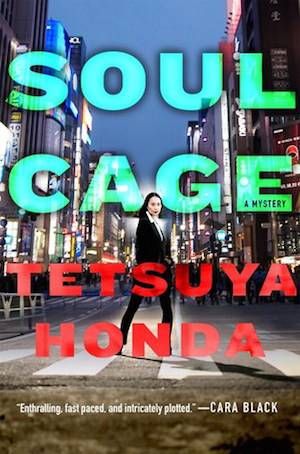 (Detective Reiko Himekawa #2) by Tetsuya Honda (Minotaur Books, July 18): I love Japanese crime fiction and never pass up reading one.
A severed hand, a missing body, and a victim who was living under a false identity all add up to the most complex and challenging case yet for Homicide Detective Reiko Himekawa.
A severed left hand is found in a minivan abandoned in the outskirts of Tokyo, which is quickly identified as belonging to a recently reported missing man, Kenichi Takaoka. Lt. Reiko Himekawa of the Homicide Division of the Tokyo Metropolitan Police Department is assigned to the investigation, along with her squad and several other units. From the amount of blood spilled, it's clear to the team that the missing contractor Keninichi Takaoka is dead and presumably murdered. But searches of the area around the abandoned van and the river itself fail to turn up the rest of the body.
The mystery surrounding the murder takes a sharp turn when a childhood friend of the presumed victim is shown a recent photo and definitively declares that the missing man is not Takaoka. With every line of investigation leading to a confusing dead end, Himekawa and her team uncover a trail leading to a long-running yakuza scheme… As time runs out, Himekawa must unravel the mystery surrounding the severed hand if she's to protect and rescue the next victim.
The Lost Ones
by Sheena Kamal (William Morrow, July 25): Just one of these descriptions would have put it on my list but all three makes it a must-read: dark, psychological suspense, deeply flawed (main character).
It begins with a phone call that Nora Watts has dreaded for fifteen years—since the day she gave her newborn daughter up for adoption. Bonnie has vanished. The police consider her a chronic runaway and aren't looking, leaving her desperate adoptive parents to reach out to her birth mother as a last hope.
A biracial product of the foster system, transient, homeless, scarred by a past filled with pain and violence, Nora knows intimately what happens to vulnerable girls on the streets. Caring despite herself, she sets out to find Bonnie with her only companion, her mutt Whisper, knowing she risks reopening wounds that have never really healed.
The search uncovers a puzzling conspiracy that leads Nora on a harrowing journey of deception and violence, from the gloomy rain-soaked streets of Vancouver, to the icy white mountains of the Canadian interior, to the beautiful and dangerous island where she will face her most terrifying demon. All to save a girl she wishes had never been born.
LoveMurder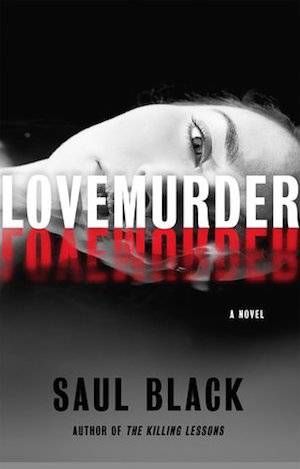 (Valerie Hart #2) by Saul Black (St. Martin's Press, July 25): Super dark and fictional serial killer is my catnip–no matter how many nightmares it brings.
When she's called to the murder scene, the last thing San Francisco Homicide detective Valerie Hart is expecting is for Katherine Glass to walk back into her life. Six years earlier, revulsion and fascination had gripped the nation in equal measure, as beautiful, intelligent, charming—and utterly evil—Katherine Glass had been convicted on six counts of Murder One. But the freshly-mutilated corpse in the ground-floor apartment bears all the hallmarks of Katherine's victims. And then there's the note, with its chilling implications. Addressed to Valerie.
To stop the slaughter, Valerie has no choice. She must ask Katherine Glass to help her decipher the killer's twisted message. But that means re-entering the pitch-black labyrinth that is Katherine's mind, and this time Valerie isn't so sure which one of them will survive.
August
Leona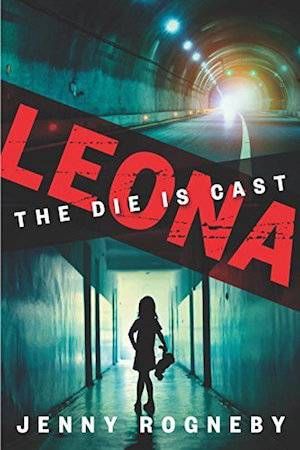 by Jenny Rogneby (Penguin Random House, August 1): Just like I am all grabby-hands for Japanese crime novels I don't turn down Scandinavian thrillers! This sounds fantastic!
Naked and bloody, a seven-year-old girl walks into a bank in central Stockholm in broad daylight and gets away with millions. Leona Lindberg of Stockholm's Violent Crimes Division agrees to work on the case. With a long, distinguished history in the police force, she seems the perfect choice. But Leona is grappling with deep issues of her own–a gambling addiction, a strained marriage–that could jeopardize the investigation. As she struggles to keep the volatile pieces of her life under control, the line between right and wrong becomes increasingly unclear–and even irrelevant.
This is a hard-boiled crime novel, filled with unexpected twists and turns, featuring an unusual heroine. Leona makes for gripping reading while challenging feminine norms and posing questions about what lies behind the choices we make.
Yesterday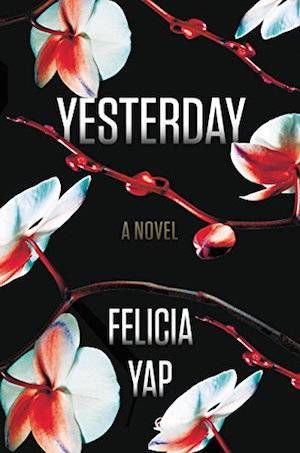 by Felicia Yap (Mulholland Books, August 1): I'm always here for Mulholland books and "the twisted ingenuity of Memento" has me needing to read this one.
How do you solve a murder when you can only remember yesterday?
Imagine a world in which classes are divided not by wealth or religion but by how much each group can remember. Monos, the majority, have only one day's worth of memory; elite Duos have two. In this stratified society, where Monos are excluded from holding high office and demanding jobs, Claire and Mark are a rare mixed marriage. Clare is a conscientious Mono housewife, Mark a novelist-turned-politician Duo on the rise. They are a shining example of a new vision of tolerance and equality-until…
A beautiful woman is found dead, her body dumped in England's River Cam. The woman is Mark's mistress, and he is the prime suspect in her murder. The detective investigating the case has secrets of his own. So did the victim. And when both the investigator's and the suspect's memories are constantly erased–how can anyone learn the truth?
The Hole by Hye-Young Pyun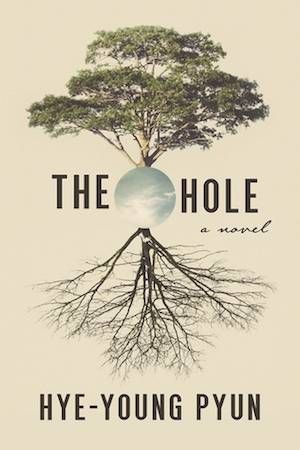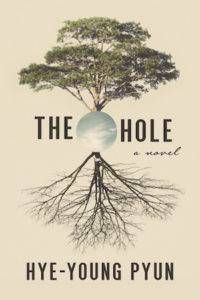 , Sora Kim-Russell (Translation) (Arcade Publishing, August 1): Dark Korean psychological thriller obviously is my jam but Rioter Jessica Woodbury picking it as a "best" has me super anticipating this one!
In this tense, gripping novel by a rising star of Korean literature, Oghi has woken from a coma after causing a devastating car accident that took his wife's life and left him paralyzed and badly disfigured. His caretaker is his mother-in-law, a widow grieving the loss of her only child. Oghi is neglected and left alone in his bed. His world shrinks to the room he lies in and his memories of his troubled relationship with his wife, a sensitive, intelligent woman who found all of her life goals thwarted except for one: cultivating the garden in front of their house. But soon Oghi notices his mother-in-law in the abandoned garden, uprooting what his wife had worked so hard to plant and obsessively digging larger and larger holes. When asked, she answers only that she is finishing what her daughter started.
Atlanta Noir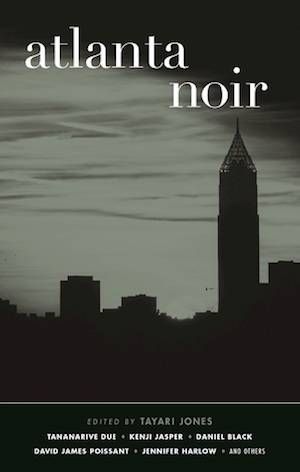 edited by Tayari Jones (Akashic Books, August 1): I will read anything with Tayari Jone's name on it (if you haven't read her novel Silver Sparrow get thee that book!) and also Tananarive Due (ditto for Ghost Summer!).
Brand-new stories by: Tananarive Due, Kenji Jasper, Tayari Jones, Dallas Hudgens, Jim Grimsley, Brandon Massey, Jennifer Harlow, Sheri Joseph, Alesia Parker, Gillian Royes, Anthony Grooms, John Holman, Daniel Black, and David James Poissant.
People who don't know Atlanta don't understand the codes and contradictions of the New South. Yes, Margaret Mitchell imagined the plantation Tara within the city limits, but it's also the home of OutKast. Atlanta has captured the imagination of trash TV with Todd Chrisley's magnolia-cream accent but also the decidedly urban antics of Love & Hip Hop. The ashes of the Civil War still hang in the air, but immigration is turning the South into the Global South.
With Atlanta Noir, my hope was to find the writers who could show the city in all of its dizzy complexity. These fourteen writers represent the city's many neighborhoods and demographics—from the Southern punk scene of Little Five Points to the Junior League world of Peachtree City, where things are not always as they seem. There is more going on at the local Waffle House than just scattering, smothering, and chunking. This is a major international city but it's still the Bible Belt. A megapreacher's past catches up with him, and gentrification cannot tame the outlaw spirit of the city too busy to hate. Our airport boasts that it is the busiest in the world; locals declare that even on the way to heaven, you have to change planes at Hartsfield-Jackson. Let us think of Atlanta Noir as an after-hours welcome to the city where we serve our sweet tea with a shot of bourbon. — Tayari Jones (editor)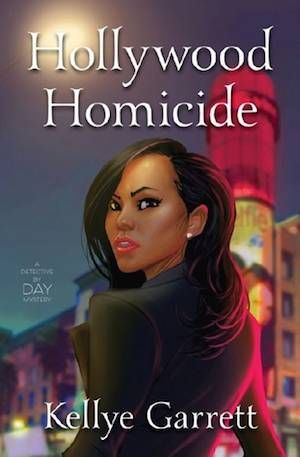 Hollywood Homicide (Detective by Day #1) by Kellye Garrett (Midnight Ink, August 8): This is one of those books where I loved the main character from the first page and am really glad it's the beginning of a series and not a stand-alone novel.
Dayna Anderson doesn't set out to solve a murder. All the semi-famous, mega-broke black actress wants is to help her parents keep their house. After witnessing a deadly hit-and-run, she figures pursuing the fifteen-grand reward isn't the craziest thing a Hollywood actress has done for some cash.
But what starts as simply trying to remember a speeding car soon blossoms into a full-on investigation. As Dayna digs deeper into the victim's life, she wants more than just reward money. She's determined to find the poor woman's killer too. When she connects the accident to a notorious Hollywood crime spree, Dayna chases down leads at paparazzi hot spots, celeb homes and movie premieres. She loves every second―until someone tries to kill her.
And there are no second takes in real life.
I Know A Secret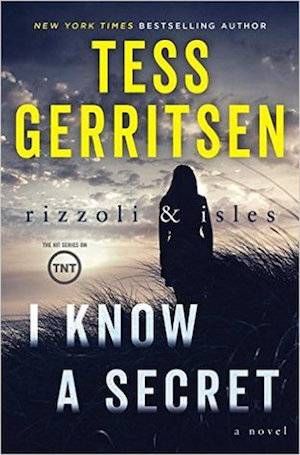 (Rizzoli & Isles #12) by Tess Gerritsen (Ballantine Books, August 22): A new installment in the Rizzoli & Isles series and I enjoyed it so much I ended up doing a little Q&A with Gerritsen for Unusual Suspects newsletter.
Two separate homicides, at different locations, with unrelated victims, have more in common than just being investigated by Boston PD detective Jane Rizzoli and medical examiner Maura Isles. In both cases, the bodies bear startling wounds—yet the actual cause of death is unknown. It's a doubly challenging case for the cop and the coroner to be taking on, at an inconvenient time for both of them. As Jane struggles to save her mother from the crumbling marriage that threatens to bury her, Maura grapples with the imminent death of her own mother—infamous serial killer Amalthea Lank.
Though succumbing to cancer, Amalthea hasn't lost her taste for manipulating her estranged daughter—by dangling a cryptic clue about the two bizarre murders Maura and Jane are desperately trying to solve.
But whatever the dying convict knows is only a piece of the puzzle. Soon the investigation leads to a secretive young woman who survived a shocking abuse scandal; an independent horror film that may be rooted in reality; and a slew of martyred saints who died cruel and unusual deaths. And just when Rizzoli and Isles think they've cornered a devilish predator, the long-buried past rears its head—and threatens to engulf more innocent lives, including their own.
Death by His Grace
(Darko Dawson #5) by Kwei Quartey (Soho Crime, August 29): I'm currently listening to and loving Wife of the Gods on audiobook so I'm thrilled for more books in the series. And Soho Crime is also another great publisher for mystery/crime novels.
Accra, Ghana: Katherine Yeboah's marriage to Solomon Vanderpuye is all the talk of Accra high society. But when it becomes apparent that Katherine is infertile, Solomon's extended family accuses her of being a witch, hounding her until the relationship is so soured Solomon feels compelled to order Katherine out of the house they shared. Alone on her last night there, Katherine is brutally murdered by an intruder.
Chief Inspector Darko Dawson of the Ghanaian federal police has personal as well as professional reasons to find the killer fast: Katherine was the first cousin of his wife, Christine, who is devastated by the tragedy. As Darko investigates, he discovers that many people close to Katherine had powerful motives to kill her, including: Solomon, her husband; James Bentsi-Enchill, her lawyer and ex-lover; and her filthy rich pastor, Bishop Clem Howard-Mills. In order to expose the truth, Darko must confront the pivotal role religion plays in Ghana—and wrestle with his old demons the investigation stirs up.
If I missed any inclusive mystery & thrillers that should have been on this list please tell me!
*Stand-alone thrillers by James Patterson writers : 0% authors of color and only 17% women authors. (There were 30 books on the list co-written when I counted.)
Save
Save
Save
Save
Save
Save
Save
Save
Save
Save