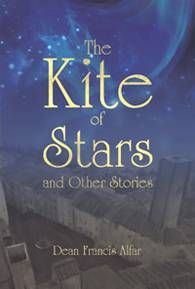 Inbox/Outbox: March 18, 2016
In Inbox/Outbox, we document the rhythm of readers' lives by sharing comics we acquired, the comics we finished, and the next comics we plan to read each week.
Inbox (Comics Acquired)
Mary Wept Over the Feet of Jesus by Chester Brown (Drawn and Quarterly, April 12)
I've been looking forward to this since the day it was announced, basically, so I'm incredibly glad to have an advance copy of it. It's a retelling of nine Bible stories in comic form, and because it's Chester Brown, you know he's going to put his own (controversial) spin on it.
Lantern City, Vol. 1 by Trevor Crafts, Matthew Daley, Bruce Boxleitner, Carlos Magno, Paul Jenkins, et al. (Archaia)
I don't know much about this fantasy comic about living on a dark world, but I do know two things: (1) it's from Archaia, a publisher I can trust and (2) Bruce Boxleitner is involved. DEFINITELY am ready to read this, especially considering it's a gorgeous hardcover book.
Outbox (Comics Finished)
I subscribed to Stela after reading Rachel's excellent writeup of the service here on Panels and Afrina was the first comic I read. And by read, I mean inhaled. The art was incredible, and I am hooked on this comic. Stela's reading experience is excellent, and I can't wait to dive into other comics on this awesome app.
The Arab of the Future by Riad Sattouf (Metropolitan Books)
I've been looking forward to reading this satiric memoir about a boy who grew up in Libya, Syria, and France, and I finally read it. I absolutely loved the art and thought it did an amazing job telling the story. I had some issues with the level of satire, though; I thought the story strayed too far into satire territory (there were times it was uncomfortable), and I wished it had focused more on social commentary.
In the Queue (What I'm Reading Next)
Quarantine Zone by Daniel H. Wilson and Fernando Pasarin (DC Comics)
Daniel H. Wilson wrote Robopocalypse, a novel I really enjoyed about a robot uprising (think World War Z, except about robots), so I'm definitely looking forward to delving into his first graphic novel
How about you? What comics did you read this week?