Inbox/Outbox: June 21, 2013
Another great week in books here! How has yours been? I'd love to hear about what you read and bought this week in the comments. And if you've read any of these? Please chime in!
Inbox (Books Acquired)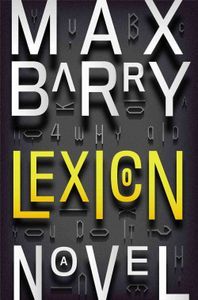 Lexicon by Max Barry–At an exclusive school outside Arlington, VA, the curriculum focuses not on reading, writing, and 'rithmetic, but on the art and science of persuasion. Students learn to use language to manipulate and control others, and the ones who are best at it go on to work for a secret and influential organization. It's like the X-Men school, but with WORDS instead of, like, the ability to shoot fire from your fingertips, you guys! I didn't know anything about this book until I pulled the description for a mention on the Book Riot podcast earlier this week, and I didn't make it all the way through the synopsis before I was clicking my way to ebook happiness. I want this book in my brain RIGHT NOW.
Dinner with the Smileys by Sarah Smiley–Heartwarming food-related memoir, ahoy! When Sarah Smiley's husband left for a one-year military deployment, she promised him that she would fill his spot at the family dinner table with a different guest once each week for the entire year. In this book, Smiley, a nationally known columnist, pulls together memories, highlights, and lessons learned during that year of dinners with all kinds of guests. This one's already in my bag for next week's trip to the beach because nothing says vacation reading like food writing. Also, I gotta know how you manage to get excited for 52 dinner guests in a row. That's a lot of hostess-with-the-mostest-ing.
Outbox (Books Finished)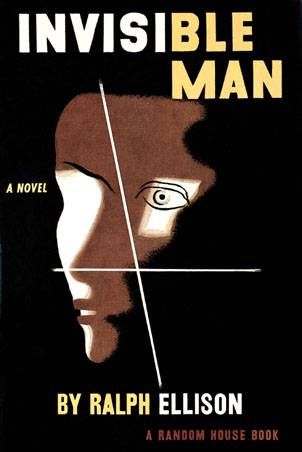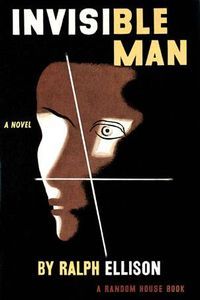 Invisible Man by Ralph Ellison–What can I even say about this book? It's incredible! Ellison's narrator has burrowed into my brain, and I'm having these crazy dreams (about not-book-related stuff, like Mad Men) with his voice and cadence telling the story. There is so much wisdom in these pages, and so much heartbreak, too. I'm continually in awe of Ellison's ability with language and his observations about race and class in American culture. There's a reason this one is considered one of the most important works of American fiction. Read it. And if you read it in high school and didn't quite get it? Please, please go back and give it another shot.
Rush by Maya Banks–So a relatively inexperience and innocent (but dropdead gorgeous) 20-something woman signs a contract agreeing to be the submissive partner in a BDSM-focused relationship with a wealth, older, smoking hot man. Stop me if this sounds familiar.
I've been on a quest lately to read more romance and erotica, and I picked this one up after a Twitter friend recommended Maya Banks. I don't know how her historical/highlander romances are, but this one, well, it is not working for me. I like my romance writing a little on the dirty side, and Rush is certainly that….but the actual writing leaves a lot to be desired. So it goes, though, when you're learning about a new genre. You gotta kiss some proverbial frogs.
In the Queue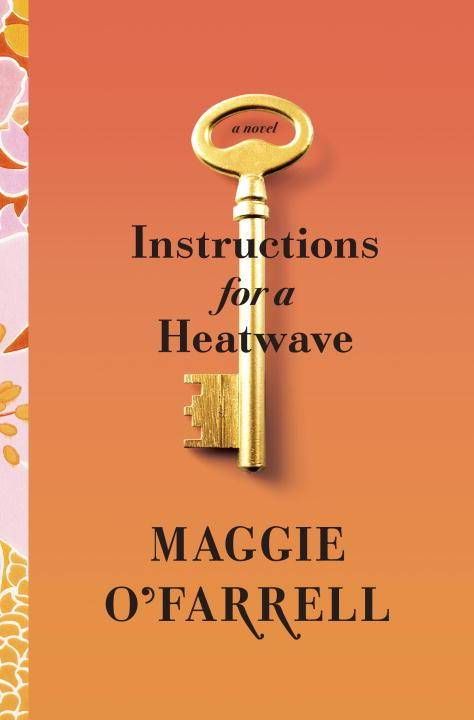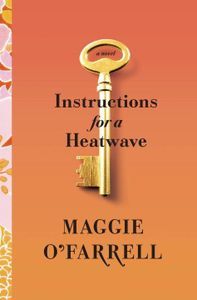 Instructions for a Heatwave by Maggie O'Farrell–Oh, how I love Maggie O'Farrell! It's the great British heatwave of 1976 (which was An Actual Thing, I googled it), and a woman's husband of 40 years leaves the house to run some errands but never comes homes. Oh, and he empties out the bank account on his way. When the couple's three grown children return to the family home to rally around their mother, they bring their own secrets, and family mysteries come to light. I have this one in the beach bag too, and woe unto anyone who tries to lure me into the water while I'm sweating it out with O'Farrell's heat-ridden characters.
How about you, dear readers? Read anything rad this week?
____________________________
Sign up for our newsletter to have the best of Book Riot delivered straight to your inbox every two weeks. No spam. We promise.
To keep up with Book Riot on a daily basis, follow us on Twitter, like us on Facebook, , and subscribe to the Book Riot podcast in iTunes or via RSS. So much bookish goodness–all day, every day.