Inbox/Outbox: July 5, 2013
I'm so jazzed to be doing Inbox/Outbox this week because I have some books I'm REALLY looking forward to reading in my inbox and some books I've REALLY enjoyed in my outbox. So let's get this book show on the road!
INBOX (Books Acquired)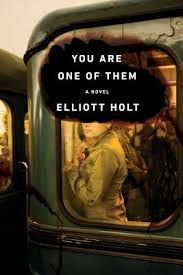 You Are One of Them by Elliott Holt
"A haunting debut novel set in 1980's Washington and 1990s Moscow about the power of allegiance, the mysteries of friendship, and the shape-shifting nature of truth" is the novel's mini-synop. People have been talking about this novel like it's the second coming of Christ… if Jesus were going to come back to Earth in book form. I'm ready.
Tampa by Alissa Nutting
Tampa tells the story of a gorgeous and ruthless middle-school teacher whose main goal in life is to seduce and statutory rape the eighth grade boys she has been entrusted to instruct. People have been talking about this book like it's the second coming of Satan. I'm ready times two.
OUTBOX (Books Finished)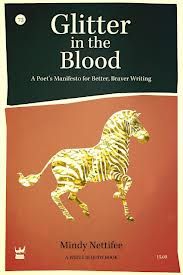 Glitter in the Blood by Mindy Nettifee
I picked this book up because it was an employee rec at Greenlight Bookstore in Brooklyn. It's a book about how to write poetry. I'm not a poet. It didn't matter. This book is also about how to be a great any-kind-of-writer and how to be a great any-kind-of-person. My favorite self-help-book-in-disguise since Cheryl Strayed's Tiny Beautiful Things.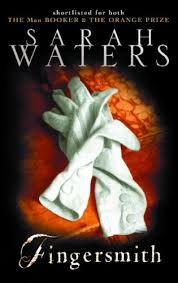 Fingersmith by Sarah Waters
Another employee rec from Greenlight Bookstore! This book is like if Oliver Twist and Jane Eyre had a very strange little girl child. It's hip, literary, and thrilling. Gone Girl before Gone Girl was Gone Girl. I ate it up with a spoon.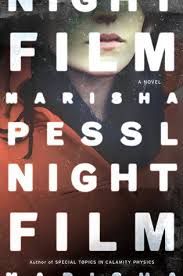 Night Film by Marisha Pessl (Random House, August 2013)
I nabbed a copy of this novel at Book Expo and read while I was still in NYC. It's the tale of a hardboiled former journalist playing detective and investigating the suicide ( possibly murder!!) of the young daughter of a legendary cult filmmaker. The book plays with media, photographs and articles are interspersed within the narrative. I thought the novel was a fun ride with some very flashy set pieces. In the end,though, I thought this book was more style than substance. There are going to be people who LOVE this book. Me, I just liked it.
How was your week in books? Read anything you're on pins and needles to talk about?
_________________________
Sign up for our newsletter to have the best of Book Riot delivered straight to your inbox every two weeks. No spam. We promise.
To keep up with Book Riot on a daily basis, follow us on Twitter, like us on Facebook, , and subscribe to the Book Riot podcast in iTunes or via RSS. So much bookish goodness–all day, every day.