Inbox/Outbox: July 28, 2017
This summer saw me at the tail end of the longest reading slump I've had in years. At this point in the year, I'm usually about 50 or so books deep into my reading list. This year? Not so much. The good news is the slump seems to be behind me and I've managed to get my hands on a number of books lately.
INBOX :
Unforgettable (Journey's End Book 5) by Ann Christopher
Unforgettable is the latest book in Ann Christopher's Journey's End series focused on five brothers in a small town. Daniel and Zoya were college sweethearts, but hadn't seen each other in fourteen years until Daniel, deemed the prodigal son, returns home. I've been waiting for the story with these two for what seems like forever! When I saw this book, I simply had to purchase.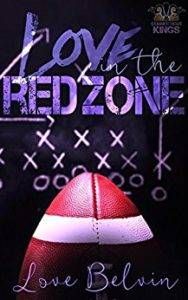 Love in The Red Zone by Love Belvin
Love Belvin and Christina C. Jones teamed up for a series centered around the fictional Connecticut Kings football team. What I think most of us thought was a two-part series has turned into four books with both authors releasing new books in the series this summer. I have been reading more books by these authors this year so I wanted to check out this series beginning with Love in The Red Zone.
OUTBOX:
Home to Wickham Falls by Rochelle Alers
Rochelle Alers is one of my all time favorite romance authors. Needless to say, when she releases a new book, I buy it without question. Home to Wickham Falls tells the story of Sawyer Middletown who returns home to the small town he grew up years after a disagreement with his father caused him to flee. While visiting his father, he meets and falls for his sister's best friend.What follows is a whirlwind courtship. This book wasn't one of my favorites with its slow pace and lack of conflict, but I liked the small town feel and I'll always support Alers' work.
IN THE QUEUE: (What I'm Reading Next)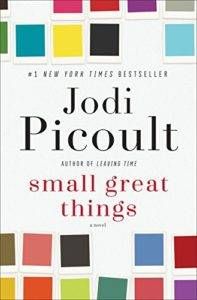 Small Great Things by Jodi Picoult
Small Great Things tells of Ruth Jefferson, a delivery nurse at a Connecticut hospital, who is charged with a serious crime after performing CPR on a baby who was in danger. Ruth is African American, the child's parents are white supremacists. I am not usually a fan of film adaptations, but I absolutely adore Viola Davis, so when I heard that Viola Davis and Julia Roberts were set to star in the movie adaptation, I knew it was a book I had to read ASAP. It just so happens that this novel is my book club's pick for August.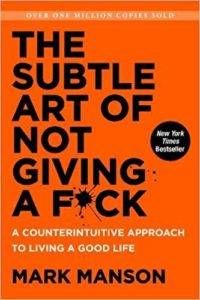 The Subtle Art of Not Giving a F*ck  by Mark Manson
I got this book as an ARC a couple of months ago and I'm ashamed to admit that I never got around to it though it was one I had been looking forward to for a while. After hearing good reviews from a few colleagues and getting tired of the guilt I felt every time I unlocked my e-reader to see this on the home screen, I am committed to finishing this book before the end of August.