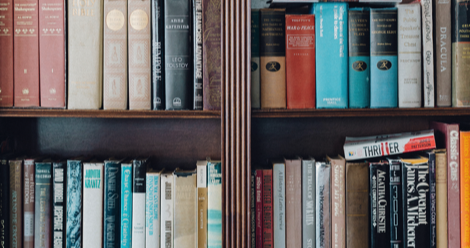 Inbox/Outbox: July 21, 2017
It's quite a full week for me, between my birthday and a cross-town move. (A word of advice — just because you can fit all of those books in your suitcase doesn't mean you'll actually be able to lift them into the trunk of your car.) Despite an overflowing schedule, I'm trying not to get too behind on my reading, so let's get down to it: books I've acquired, finished, and what I'm reading next.
Inbox (Books Acquired)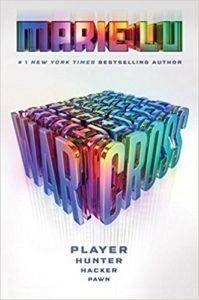 Warcross by Marie Lu (Sept. 12)
I was thrilled to receive an e-galley of Warcross, particularly because this will be my very first Marie Lu read. I've heard great things about her other series, but this one sounds like a great place for me to start. A sci-fi thriller with a teenage hacker/bounty hunter, a young billionaire (and the creator of the eponymous Warcross video game), a sinister plot, and a Tokyo setting. This is exactly what I'm looking for from YA science fiction.
Outbox (Books Finished)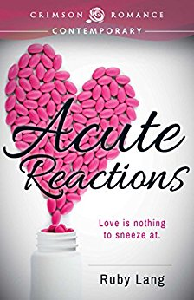 Acute Reactions by Ruby Lang
This was the first in a series reread by one of my favorite contemporary romance authors. Ruby Lang's Practice Perfect books follow three friends, all female doctors with different specialties, through the ups and downs of their familial relationships, friendships, and romantic lives. Although the second book, Hard Knocks, is my favorite (I'm a sucker for a hockey playing hero), Acute Reactions showcases Lang's trademark swoony heroes, complex heroines, rich Portland setting, and gorgeous prose.
Th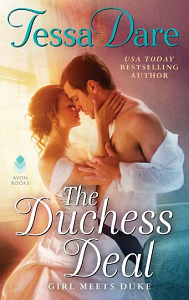 e Duchess Deal by Tessa Dare (Aug. 22)
I'm a devotee of Tessa Dare's historical romances and The Duchess Deal did not disappoint. It takes a great deal of skill to take well-worn tropes (in this case both a marriage of convenience and poor girl marries rich nobleman) and make them feel fresh. The Duke of Ashbury, disfigured by a war injury and jilted by his fiancee, is in want of a wife. Emma Gladstone, a vicar's daughter-turned-seamstress who arrives on his doorstep seeking payment for the wedding dress Ashbury's then-fiancee had commissioned, will have to do. The book showcases Dare's trademark humor, a well-rounded cast of supporting characters, steamy sex scenes, and a lovely slow build romance. There's also a hilarious subplot that I'll only hint at by saying, 'Regency Batman.'
In the Queue (What I'm Reading Next)
Miles Morales by Jason Reynolds
Both of the books I'm reading next are for my book club and I've been looking forward to digging in so I can discuss them. Miles Morales is about one of my favorite newer Marvel heroes, a post-Peter Parker Spiderman. This YA novel is written by Jason Reynolds, an award-winning author I've been meaning to read for ages, and his take on one of my favorite comics characters seemed like a great place to start.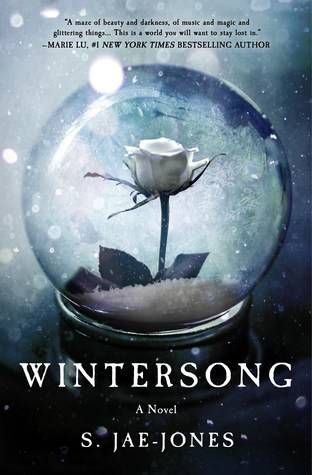 Wintersong by S. Jae-Jones
Another book club pick, I've been planning to read Wintersong since I first heard about it. This YA fantasy has shades of Labyrinth, with hints of Beauty and the Beast, Phantom of the Opera, Hades and Persephone, and even The Little Mermaid! I've been told I'll love the characters (a Bowie-esque Goblin King and a teen musician who trades her freedom for her sister's) and lots of brooding and sexual tension. I've also been assured the prose is gorgeous and lyrical. A darkly romantic YA fantasy? I can't wait!