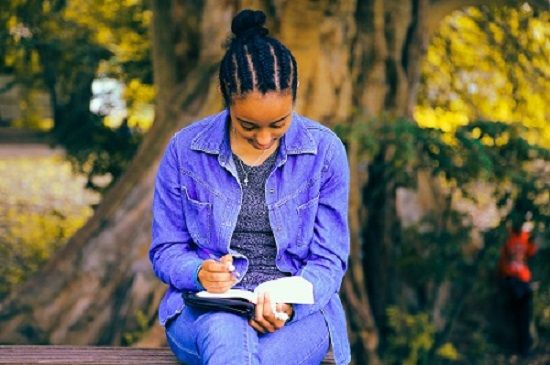 Inbox/Outbox: March 2, 2018
I have to say I'm pretty happy with my reading so far this year. According to my Goodreads 2018 reading challenge, I'm two books ahead of schedule, which for a self-professed slow reader like me is kind of a big deal. Here's a list of what I picked up this week, what I finished this week, and what's up next for me.
Inbox
This book came out in 2014, but people have been all abuzz about it lately in the Book Riot Insiders chat. When people kept going on about how creepy this book is, I had to check it out for myself. The Winter People is a story about a town with a history of strange disappearances. When 19-year-old Ruthie's mom goes missing, her investigation uncovers the secrets of the farmhouse in which her family is currently living and the mysterious death of Sara Harrison Shea, who used to live there.
This book was just released a few weeks ago, and my true crime-obsessed self could not wait to get my hands on it. I'm still planning on reading The Fact of a Body: A Murder and a Memoir by Alexandria Marzano-Lesnevich for my Book Riot Read Harder Challenge, but that's not to say I won't get around to reading more than one true crime book this year. A False Report is written by two Pulitzer Prize-winning journalists who uncover the truth behind a teenager named Marie who was charged with lying about being raped. The more that is uncovered about Marie's story, the more it seems she was actually the victim of a serial rapist. I'm expecting this book to take a hard look at rape culture and the ways in which we as a culture discredit stories of sexual assault.
outbox
I devoured this book in one sitting. Hello, Read Harder Challenge! With Alex Garland's film adaptation of this book coming out this past weekend, I knew I had to read this before I saw the movie. Otherwise, how could I smugly tell people about all of the differences between the book and the movie during our post-film discussions? I was admittedly not a huge fan of VanderMeer's more recent novel Borne, but this book was really engrossing. If you don't know what this book is about, it's best you read it without knowing anything, so I'll just say this: an all-female group of explorers enters a mysterious wilderness referred to Area X. No one else has made it out of this area alive. This is the first novel in the Southern Reach trilogy, and I'm glad I went ahead and picked up all three books, because I will certainly be returning to this series. I got this on Audible, where you can get all three books for one credit.
This is journalist Omar El Akkad's ambitious debut novel. American War is about the second American Civil War that breaks out in 2074. This book covers a wide variety of large topics such as gender, climate change, and animosity between the North and the South, all of which seem pretty relevant to the United States political climate today. The protagonist is a Southerner named Sarat who we follow from childhood to adulthood, and she is a quite complicated character who often makes unsettling decisions. As much as I loved the characters at the center of this story, this was a fairly slow read for such a short book. I also was hoping for more information about why this war happened in the first place rather than just how the war tore the country apart. So overall, this novel was interesting, and I look forward to what Omar El Akkad writes in the future, but I was still expecting more.
in the queue (what's next)
I was first drawn to this novel because I was intrigued by the comparisons to The Great Gatsby; however, the more I watch YouTube reviews of this novel, the more I hear that this is perhaps an unfair comparison. So going into this, I'm no longer expecting The Great Gatsby but instead I'm looking forward to something entirely new. JJ Ferguson returns to his hometown to win back his high school sweetheart Ava, but he finds that the town he left is no longer the same place. Apparently, JJ's reappearance shakes things up in the town, but that's all I really know so far. I'm really looking forward to starting this when I get home today.
Adam Silvera is one of those YA authors I've been meaning to read for a while now. I was trying to decide between starting with this book or History is All You Left Me. Ultimately, I went with this one because it's the newer shinier one, and I'm really into this premise. In the world of this novel, a company called Death-Cast lets people know when their last day on Earth has arrived. To deal with this, an app called Last Friend has been created to connect people who are dying with one another so that they don't have to be alone on their last day alive. This story follows Mateo and Rufus, who meet through Last Friend, on their last day. I'm prepared to have a good cry with this one.
I'd love to hear about what other people are reading, buying, and finishing up in the comments.