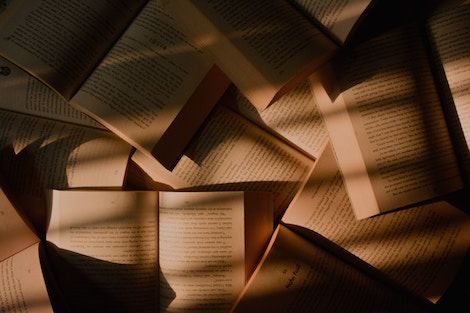 Inbox/Outbox: June 29, 2018
This post contains affiliate links. When you buy through these links, Book Riot may earn a commission.
Hey y'all, this feels like a safe space where I can freely admit I'm a slow reader who only reads one book at a time, rarely reads new releases, and hasn't bought a book since 2017. Whew! I feel so much better now that I've let that cat out of the bag. Thank you for only judging me a little and keeping those opinions to yourself, while you give me a polite smile. Well, with that being said, let's get this party started right!
Inbox (Books Acquired)
The last time I bought a book, it was while browsing my local Dollar Tree, where I stumbled across a treasure trove of adapted books to eventually feature on my blog. Here are a couple of those gems:
This book has Ashley Judd, Whoopi Goldberg, Jenna Elfman, and Jane Krakowski on the cover. All those acting greats, and I have NEVER heard of the movie, so I definitely didn't know about a book. With a story about a self-proclaimed spinster whose life got flipped, turned upside down when she learned a family secret, this premise screams "Rom-Com!" to me, and I ain't mad about it.
Malavita: A Novel by Tonino Benacquista and Emily Read (Translator)
I remember when the The Family was released in theaters a few years ago, but I had no idea it was based on a book. I have always been slightly obsessed with stories about mafia life, so I'm looking forward to reading this comedic take on La Cosa Nostra.
Outbox (Books Finished)
This book has been sitting on my shelf for a while, so in an effort to read the books I already have, this was next on the list. In these current troubling times of scandal, lies, and attacks on the free press, reading this book felt like a perpetual state of American history déjà vu.
I received this book to review on my previously mentioned blog. This is part one of a two-part thriller about lovers Kirsten and Ally who plot to kill Kirsten's previous lover. Part 1 is a slow burn setup for the action I expect to happen in the second book. I say wait until part 2 is released in October, so you can read the entire story without any breaks.
In the Queue (What's Next)
I was going to read this book…eventually, but seeing the trailer for Crazy Rich Asians has obviously sped up the process. Have you seen that trailer yet?! It got me so hype that I will be in the theaters opening weekend, and I will probably see it twice. I also want to review it for the blog, which means reading the book first.
After being on the waiting list at my local library for months, I finally got the email letting me know the book was available for download! I'm a few chapters into the book, and it's already giving me ALL THE FEELS! This is another movie I can't wait to see in theaters, and I hope it lives up to the experience I know this book is going to give me.