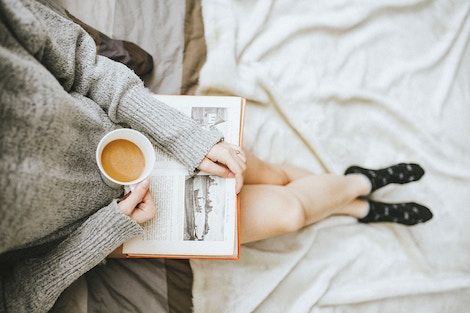 Inbox/Outbox: January 4th, 2018
It's the start of the new year which means we're all making new reading resolution goals and getting started on our reading challenges. It's also right after all the holiday sales! As you'll see from my inbox, I have been following the sales, trying not to spend all my money on books I've been wanting to read—and failing!
Inbox
Moxie
by Jennifer Mathieu
I've been wanting to read this book for a while. A group of girls creating a feminist zine in school? That's right up my street! When I saw it was on sale on Christmas Eve, I snapped it right up!
Another book I've been dying to read! I'm a big fan of mystery and suspense, and the comparison to Pretty Little Liars had me hooked. It was on sale as well, and I couldn't have hit that add to cart button faster!
Yes, yet another book I got during holiday sales. As much as I love mystery, I also love slow burn literary fiction. Swimming Lessons is both those things at once!
Outbox
This was the last book I read in 2017 and it couldn't have been a more perfect book to end my year on. It was funny and heart-warming. I also loved that it had a Sikh character using her religion and culture to help her through her problems.
In the Queue
I attend a feminist book club once a month. This is the book we're reading over the December/January period. I was the one who recommended it and it has been on my TBR since it was released so I'm really excited to get started on it!
I've been meaning to read this for quite a while, and with the news of the movie deal a few months ago, it has shot up on my TBR list. A romance with a Korean protagonist that has been compared to Sandhya Menon's When Dimple Met Rishi? Sign me up!