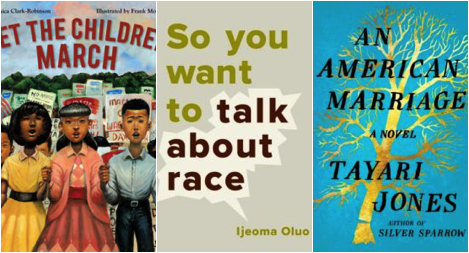 Inbox/Outbox: February 9, 2018
This post contains affiliate links. When you buy through these links, Book Riot may earn a commission.
I read hard and fast this week to try to make a dent in my TBR, and I was pretty successful! I finished five books and only picked up three new books. That's a good ratio, right?
INBOX (BOOKS ACQUIRED)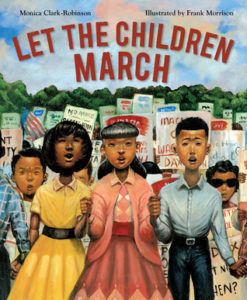 Let the Children March by Monica Clark-Robinson, illustrated by Frank Morrison
I don't spend a lot of time around kids, so I don't often get the chance to read picture books. This one, however, was written by a brilliant and talented friend, so I had to get my hands on it, and buy a few extra copies as gifts. It's a beautifully illustrated book about the 1963 Birmingham Children's Crusade, a crucial moment in Civil Rights history.
I received an ARC (advanced reader copy) of this debut novel from the publisher. It's set in the late '60s–early '70s and follows Huey, a biracial boy who moves to New York after racial tensions in his hometown in Georgia reach a boiling point.
The Storm by Arif Anwar (Atria Books, May 15)
Another ARC of a debut novel. This one tells the love stories of five couples that, told together, take place over 60 years of Bangladeshi history. The publisher blurb compares it to The Kite Runner, which I love.
OUTBOX (BOOKS FINISHED)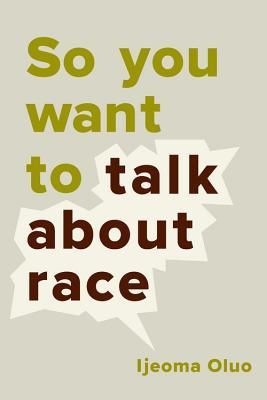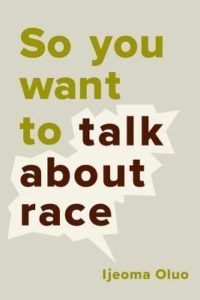 This book is a timely, clear, and comprehensive guide to tackling complicated topics about race. She answers questions like "Is it really about race?" "What is the school-to-prison pipeline?" "Why can't I touch your hair?" and "I just got called racist, what do I do now?" in a way that is concise, accessible, and backed by data.
I truly can't recommend it highly enough. EVERYONE SHOULD READ THIS BOOK. The only way to create systemic and cultural change is to engage in difficult conversations about race with people of the same race as you, people of different races from you, people in your family and your community and your office and your classroom. No matter where you are on your path to fighting racism, this book has something to offer you.
There was a lot of buzz about this essay collection last year—lol, buzz, get it? Because Scaachi Koul is a writer for BuzzFeed? Hilarious! Anyway, I absolutely loved it. The collection explores her experience growing up as the child of Indian immigrants in Canada, race, sexism, relationships, family, anxiety, and why she started shaving her knuckles. Koul's writing is sharp, insightful, and funny as hell. I couldn't put it down.
I was blown away by the unique storytelling of this debut novel. It's rare that you read something that makes you say, "Wow, I've never read a book like this before." Ada was born "with one foot on the other side," her body shared by Ọgbanje, spirits from traditional Nigerian mythology. Her story is told through their eyes as well as her own. It's a haunting tale, spiritual and deeply human. Emezi is a masterful writer, and I can't wait to see what she writes next.
Beloved science fiction novelist Ursula K. Le Guin passed away earlier this year at the age of 88. Her latest book, No Time to Spare, is a collection of posts from her blog about everything from aging to writing to egg spoons. Reading it was a wonderful way to remember her work and mourn her loss. Also, it has a lot of really cute essays about her cat, Pard, that made me go "awwww."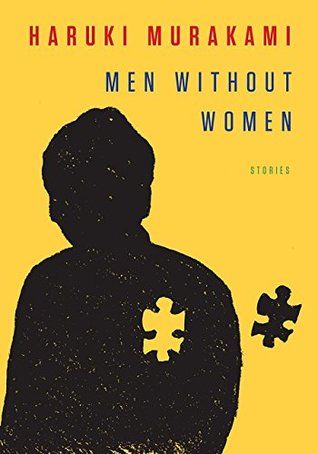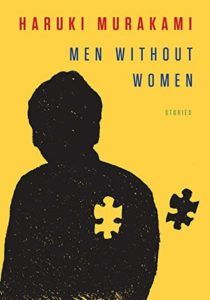 I've previously read 1Q84 and The Wind-Up Bird Chronicle, both of which are long, convoluted, weird novels filled with intriguing magical realism. I really enjoyed them, but was curious to see what a short story collection from the same author would look like. His fascinating, distinct voice still came through in these stories about lonely men and their past and present relationships with women. However, they were all very cis-hetero and some threatened to jump into misogynistic territory. It was interesting, but not my favorite read of the week.
IN THE QUEUE (WHAT'S NEXT)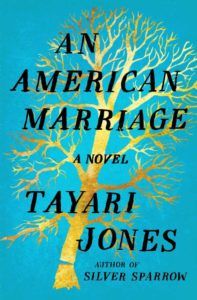 I've been trying to get to this ARC, but it kept getting pushed back by looming library due dates on other books. This week, Oprah announced that it's the newest pick for her book club, so my excitement level is even higher! An American Marriage tells the story of an Atlanta couple torn apart by a false accusation against the husband that leads to a 12 year prison sentence. When his sentence is overturned, will they be able to return to the relationship they knew before?
This one has been bumping around my TBR for a while, and I think it's time to pick it up for a change of tone. It's YA Fantasy set in a town in the Mojave desert where everyone gets one wish guaranteed to come true. As we all know, granted wishes don't always turn out how we expect.
What about you? Tell me about your latest reads and what's up next in the comments!