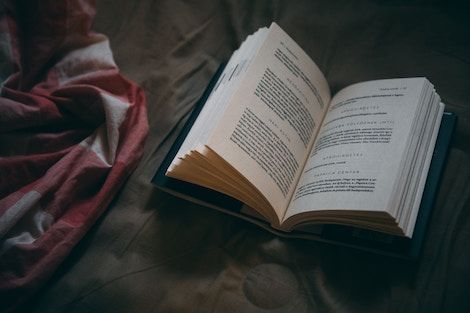 Inbox/Outbox: February 23, 2018
This post contains affiliate links. When you buy through these links, Book Riot may earn a commission.
For some reason, I've been having a hard time focusing on my reading this year. I'm going to blame starting a new job, but maybe I just wore myself out with all the reading I did at the end of last year when I was on break from work. Anyway, the long Presidents' Day weekend gave me the time I'd been needing to get some reading done, so I actually finished two books. And now I'm hoping to keep the momentum going!
INBOX (BOOKS ACQUIRED)
I'm preparing to write something about horror fiction, and I decided that it might be helpful to consult the King himself. I owned this book once upon a time, but I must have gotten rid of it during a library purge. I'm still not sure that it will be a keeper, so I got this copy from the library. I've liked King's writing about books in the past, so I imagine I'll enjoy perusing this. And I know it will add to my TBR list!
OUTBOX (BOOKS FINISHED)
I have been slowly, slowly, slowly making my way through this 20-volume series of nautical novels set during the Napoleonic wars. Even though I can't always follow the battles and I still don't know a fo'c'sle from a mizzen, I find the characters a total delight. This, the 17th book in the series, includes some particularly wonderful character moments as ship's surgeon Stephen Maturin meets his young daughter for the first time and Captain Jack Aubrey becomes a commodore, assigned to lead a fleet of ships out to capture slave ships and release the prisoners on them.
I read a bunch of Lee Smith's novel about Appalachian Virginia years ago, but I'd forgotten about her until her memoir, Dimestore, was released last year. Reading that reminded me of how good her books were, so I decided to revisit her fiction. I think I may have read this at some point, but it's been long enough that I'd forgotten everything about this epistolary novel about Ivy Rowe, a free-spirited mountain women who we follow from her early teenage years to old age. The writing is gorgeous, and the prose grows up along with Ivy, as her spelling improves but her independence remains.
IN THE QUEUE (WHAT I'M READING NEXT)
I love to follow the Tournament of Books each March, and it's more fun if I've read a lot of the books. This year, I've read (or tried and abandoned) 10 of the 18 books on the list, and I'm hoping to get in a few more before it starts on March 7. This book is in the March 7 play-in round, so it's at the top of my list. I don't know anything about it other than that it's about a high school wrestler, that it's kind of weird, and that it has an awesome cover. The TOB has brought me some unexpected gems before, so I'm hoping for the best, but I'll give it up quickly if it's not working.
This is another Tournament of Books entry, but I was already planning to read it. I've been hearing great things about it, and I often love multi-generational family sagas. And since it involves a Korean family, I'll get a chance to explore some pieces of history that are knew to me. It's also my book club's pick for our next meeting, so it's a high priority.