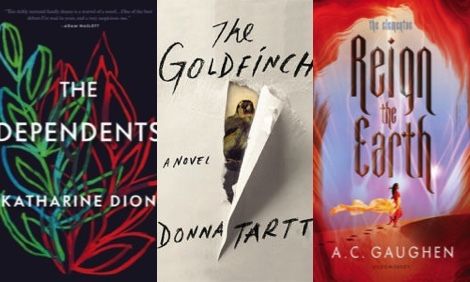 Inbox/Outbox: February 2, 2018
One of my bookish goals for 2018 was to read more from genres that I wouldn't typically pick up. For me that's historical fiction and nonfiction. I've read 36 books so far this year and I'm failing hardcore at my goal. My TBR piles are out of control and I'm desperately trying to work through those before purchasing anything else. I'm failing at this as well.
Inbox (Books Acquired)
This book was a surprise delivery from Hachette. I had never heard of this book before, but the cover is gorge and the premise of a family drama revolving around a broken father and daughter seems right up my alley. And the writer is a graduate of the Iowa Writers' Workshop. Go Hawkeyes!
One day I spent hours deep in the webs of BookTube and there was one book that multiple people listed as one of their favorite fantasies: The Queen of the Tearling. During this past weekend's trip to Barnes & Noble, I made sure to pick this up. This is another book I know close to nothing about, except that it's a fantasy about royals and I'm always down for that.
Outbox (Book Finished)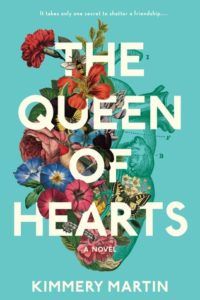 This book was a 350-page episode of Grey's Anatomy, and I absolutely mean that in the best way possible. Betrayal, hook ups in the on-call room, malpractice lawsuits, bestie drama…"seriously."
I had a lot of fun with this. And look at the cover!
I picked this bad boy up in physical form last year but the length kept intimidating me. So last month I used my Audible credit for the audiobook and I'm so glad that I did. Long, drawn out stories over decades and decades isn't my always my favorite type of novel, and I think I would've DNF'ed a print version pretty quickly. I'm interested to see how the theatrical adaptation turns out.
In the Queue (What I'm Reading Next)
I always like to read the book before watching a movie or tv version, and I really want to watch this show so I've this book has been on my shelf for forever. I'm trying something new and doing a combination of audiobook and print for this book—my new lovely longer commute makes this a necessity.
After seeing some blogger friends review this book, I knew I needed to check it out. It's a young adult fantasy, but skews a little more to the adult side with a handful of trigger warnings. I'm always interested in seeing how different authors, especially in the YA genre, handle sensitive topics such as rape and consent. I'm a little over halfway through and I'm really enjoying it. It's definitely not for everyone, but I'm invested in Shalia at this point.