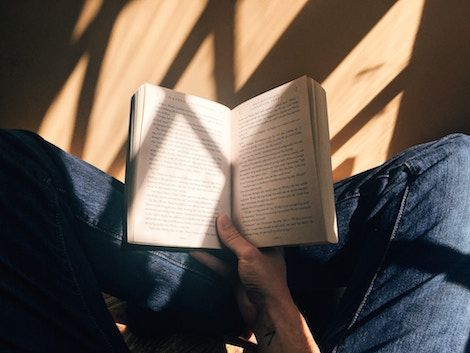 Inbox/Outbox: March 9, 2017
This post contains affiliate links. When you buy through these links, Book Riot may earn a commission.
In 2017, I found myself giving up reading a whole host of books at the first sign of discomfort. I said "no" to a lot of books that didn't give me complete and utter joy. While DNFing with abandon worked for me last year, in 2018 I am working on learning to live with a bit of pain. So, one of my reading goals for this year is to push through until 30% of each book I read. If I don't like a book after 30%, I've given myself permission to walk away without regret.
Thus my Inbox/Outbox this week is sort of mixed bag in terms of romance sub-genres and tropes. Several of the books I've read or am anticipating reading wouldn't have made my list a year ago, but given my 2018 goals, they are loaded on my e-reader and ready for action.
Inbox (Books Acquired)
The Marquis and I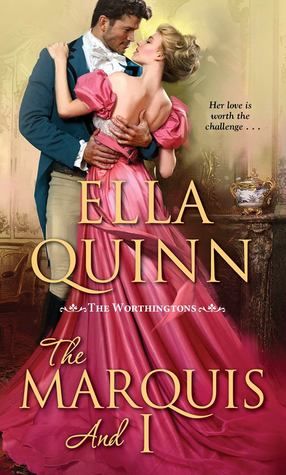 by Ella Quinn
I've loved each of the previous books in Quinn's Worthington series, but I have to admit the blurb of this book gave me pause. Even though historically accurate, mistresses in romance are not my cup of tea. At all. Early reviews of this book (from reviewers I trust) all praised The Marquis and I endlessly, so I'm hoping that my initial gut instinct, based solely on the blurb, is proven wrong. The good news, for me at least, is that the blurb also eluded to the hero rescuing the heroine after she's been kidnapped. That whole scenario sounds like a whole lot of my romance catnip.
One and Only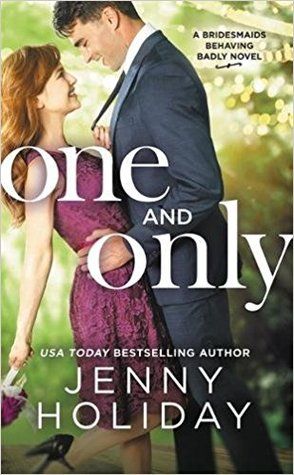 by Jenny Holiday
This book arrived at my house by surprise courtesy of Forever Romance (Hachette Book Group). I've never read a book by author Jenny Holiday, but she's been on my "to-read" author list for over a year. So, as this is the first book in a new series, I'm diving into the opening Bridesmaids Behaving Badly book. Bonus: I hear the heroine in this one is a geeky and into cosplay!
Outbox (Books Finished)
Surrender My Heart
by L.G. O'Connor
I've been a fan of O'Connor's for quite some time, and Kitty and John's book has been weighing on my heart for a couple of years. The wait is finally over and I loved indulging in Surrender my Heart. This book is different than most romances I've read in that it covered both the beginning of our hero and heroine's journey in high school and their present-day love story 30+ years later. Although my heart ached for most of this book as Kitty and John worked through their affections and past, in the end, it was totally worth the emotional upheaval.
The Farthest Edge
by Kristen Ashley
Second in Ashley's Honey series, this book shows Evangeline, Domme extraordinaire, getting back into the life after suffering a huge deterrent over a year ago. Branch, alpha male and sexual submissive, agrees to play with Evangeline in private after having her sign an NDA. I just finished listening to this audiobook and I'm pretty sure I spent hours and hours in my car with the volume turned down low so no one outside could hear the spectacular BDSM scenes from the outside. I couldn't stop listening to this book wherever I went; Evangeline and Branch consumed my entire life for a few days. The series picks up again in May with the last release (Sixx and Stellan's book), and after finishing The Farthest Edge the wait might just kill me.
In The Queue (Up Next)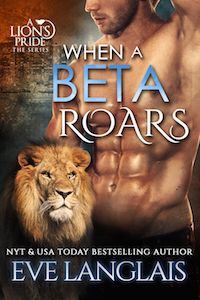 When a Beta Roars By Eve Langlais
I read the first book in this series (When an Alpha Purrs) a few years ago, but I never got around to reading the rest of the books in Langlais's A Lion's Pride series. I liked the world-building and writing immensely in book one, but the hero in the book didn't hold my attention. So, regrettably, I didn't pick up book two of the series. It's high time to rectify the situation, though, and pick up where I left off. I'm in the mood for some non-wolf shifters, and lions definitely fit the bill. I typically adore romances with Beta shifters in them too, so I'm hoping I'll get back hooking into this series.
The Wedding Date by Jasmine Guillory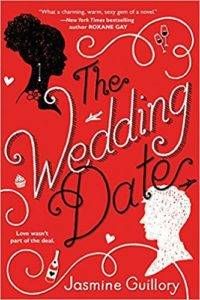 I've heard so much about this book that I feel I can't put it off any longer. Although I'm not a fan of the fake relationship trope in most instances, I'm hoping I can overlook that aspect since this book has everyone talking. What sealed the deal for me on this book was Jessica recommending The Perfect Play by Jaci Burton if you liked The Wedding Date. I adore The Perfect Play so I'm hoping the recommendation will work in reverse as well.