This content contains affiliate links. When you buy through these links, we may earn an affiliate commission.
May decided to kick things up a notch, apparently. This month offers us Latin poetry, a Judeo-Tunisian work of fiction from the late 1930s, a satirical murder mystery from Mexico, and a novel by one of Portugal's greatest novelists. Dive in and enjoy!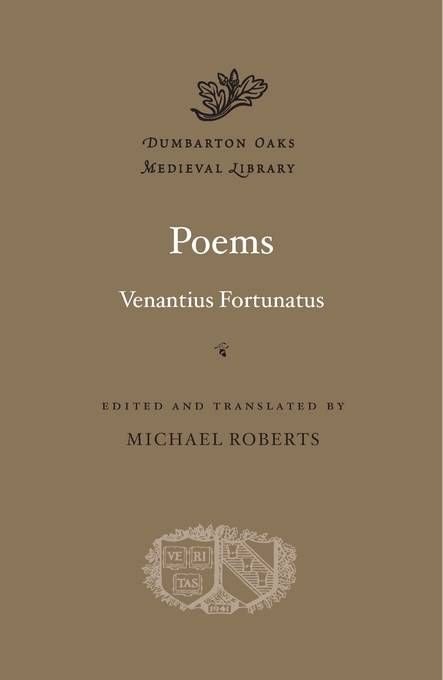 Poems by Venantius Fortunatus, translated from the Latin by Michael Roberts (Harvard University Press, Series: Dumbarton Oaks Medieval Library, 944 pages, May 8)
Considered a canonical Christian Latin poet, Fortunatus produced several volumes of hymns, epigrams, elegies, and religious and epistolary verses meant for kings, bishops, and abbesses. In Poems, Fortunatus's work is presented in full in English translation, with its evocative metaphors and wry humor shining through.
Ninette of Sin Street by Vitalis Danon, translated from the French by Jane Kuntz (Stanford University Press, 144 pages, May 16)
One of the first works of Tunisian fiction in French (and originally published in Tunis in 1938), Ninette tells the story of a prostitute who dreams of a better life for her son. Embedded in the story that she tells to her son's new headmaster (i.e. this novel) are a critique of French colonialism and, at the same time, a rags-to-riches account- both of which make this book seem timely even when it's almost 80 years old.
The Reef by Juan Villoro, translated from the Spanish by Yvette Siegert (George Braziller Inc., 240 pages, May 23)
This is a story of faked cartel kidnappings, guerrilla warfare, killer bees, and a scuba-diver's murder. When ex-musician Tony Gongora begins investigating the crime at and around a beachfront hotel, what he eventually learns, and the alliances that he makes, cause him to rethink everything about the case. A satirical look at tourism and an analogy for Mexico's place in global politics, The Reef is a mystery to watch out for.
T
he Illustrious House of Ramires by José Maria de Eça de Queirós, translated from the Portuguese by Margaret Jull Costa (New Directions, 352 pages, May 23)
When the protagonist is a "combination of Don Quixote and Walter Mitty," you can be sure that this late masterpiece of one of Portugal's greatest writers will be extremely entertaining. As the heir to a hyper-aristocratic family, Gonçalo Ramires obsesses about writing a great historical novel based on the deeds of his medieval ancestors. Ramires, though, is more idealistic and effete than practical and determined, so this grand ambition ultimately becomes a burden. With a new translation by the eminent Margaret Jull Costa, The Illustrious House of Ramires should be at the top of your TBR pile.