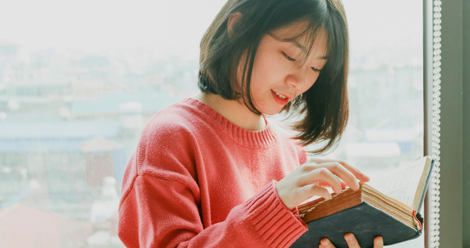 This content contains affiliate links. When you buy through these links, we may earn an affiliate commission.
March offers us a wonderful collection of newly-translated fiction and poetry, including novels by writers from Argentina, France, and Tunisia, and poetry from China. What are you reading in translation this month?
the linden tree by César Aira, translated by chris andrews
"In [The Linden Tree] the narrator, who could be Aira himself (born the same year, in the same place, a writer who is now also living PBK in Buenos Aires) revisits…his childhood memories. Beginning with an enigmatically beautiful black father who gathered linden flowers to make a sleep-inducing tea, and continuing on to an irrational and physically deformed mother of European descent, the narrator also catalogs his best childhood friends and the many gossiping neighbors…Moving from anecdote to anecdote, alternating between the touching, amusing, and sometimes surreal, we are comforted by the fact that for Aira, 'everything is allegory.'"
compass by mathias enard, translated by charlotte mandel
Winner of the Prix Goncourt (France), the Leipzig Prize (Germany), Premio Von Rezzori (Italy), and shortlisted for the 2017 International Man Booker Prize.
"As night falls over Vienna, Franz Ritter, an insomniac musicologist, takes to his sickbed with an unspecified illness and spends a restless night drifting between dreams and memories, revisiting the important chapters of his life: his ongoing fascination with the Middle East and his numerous travels to Istanbul, Aleppo, Damascus, and Tehran, as well as the various writers, artists, musicians, academics, orientalists, and explorers who populate this vast dreamscape. At the center of these memories is his elusive, unrequited love, Sarah, a fiercely intelligent French scholar caught in the intricate tension between Europe and the Middle East."
i die by this country by fawzia zouari, translated by skyler artes
"The first novel available to English readers by Fawzia Zouari, one of the most important North African authors writing today, [was] inspired by an actual news story…Casting her mind back in the midst of the opening pages' upheaval, Nacéra pieces together her fragmentary knowledge of her parents' lives in rural French Algeria and their immigration to Paris in the years following Algeria's war for independence. Her memories of how both she and [her sister] struggled to find their place as children of immigrants reveals the enormous stress of social exclusion and identity conflicts facing immigrant youth…Zouari's frank prose and penetrating storytelling deftly relates the multigenerational experience of Franco-Algerian immigration during the last quarter of the twentieth century."
hawk of the mind: collected poems by yang mu, edited by michelle yeh
"Yang Mu is a towering figure in modern Chinese poetry. Hawk of the Mind is a comprehensive collection of Yang Mu's poetry that presents crucial works from the many stages of his long creative career, rendered into English by a team of distinguished translators, illustrating the distinctive style and affective power of a great poet…The volume includes an editor's introduction and definitive commentary that offer insights into the poet's major themes and motifs, explaining how he draws on deep engagement with Chinese and Western literary traditions, history, and art as well as mythology, philosophy, and music, and a profound love for the natural world, to create a nuanced and multifaceted artistic universe."