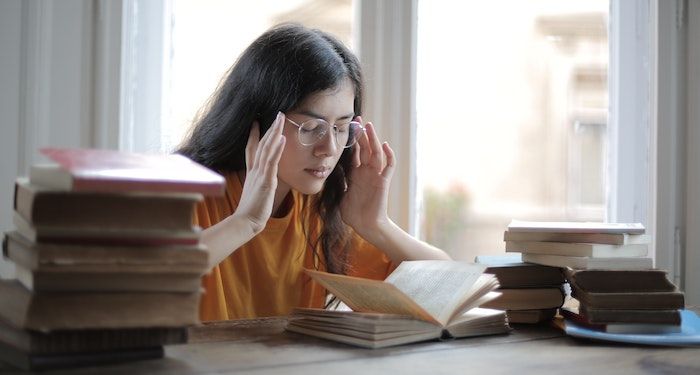 This content contains affiliate links. When you buy through these links, we may earn an affiliate commission.
I used to read like a machine. I'd pick up a book, finish it, and then immediately start the next book. Rinse and repeat. But my machine-reading life after a while made me question whether I was missing out on some reading joys, especially getting to just sit with a book and savor it instead of racing through for the next like a sport, so I have since made some adjustments to my reading life. Plus, I'm a person who is always seeking to learn new things in order to not fall into ruts, and I like to challenge my feelings on things like taste, because I certainly have come to love things that in the past I thought weren't for me. It's in part why I began 2023 with the goal of reading with more intention. So, less machine-reading — just grabbing the next book I had to read — and more seeking out books I really wanted to read. This ranged from prioritizing anything in a genre or category I rarely got to read to finally reading books that I have been really excited about but remained sitting on my TBR as "work reading" took precedence.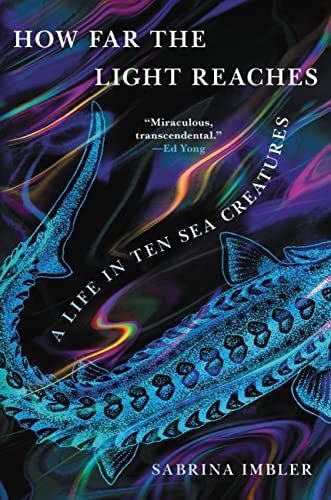 That's how I ended up reading Sabrina Imbler's How Far the Light Reaches: A Life in Ten Sea Creatures as my first book of 2023, and thus I commenced the year with a book hangover. Which led to me challenging my views on what a book hangover really is (for me, personally), why I've been avoiding it, and whether I should be avoiding one.
I'd always associated a book hangover as being a negative thing. First, because the word hangover is part of it, and that just means feeling like garbage the day after getting drunk — or put eloquently from a dictionary: "a feeling of illness after drinking too much alcohol." Secondly, because whenever I saw people talking about having a book hangover on social media, it seemed as if they now couldn't read any other book because of it. While a book hangover is not to be confused with a reading slump, I think a book hangover can many times lead to some degree of a reading slump. Naturally, I was not looking to sign up for something that keeps me from enjoying reading my next book. These are some of the reasons I never personally understood book hangovers. Until Sabrina Imbler's book.
So what exactly is a book hangover? There are probably slightly different iterations: I always see people talking about novels, but here I am with a nonfiction book. The gist, though, is that it's a "condition in which attachment to a book or series that has ended causes the reader traumatic emotional distress." While reading that sentence, my brain went "No, thank you!" because why would I want to feel "traumatic emotional distress"? Have you read the news? Looked outside? And yet, as I finished listening to How Far the Light Reaches, I could not shake off Imbler's words, thoughts, and beautifully constructed book. In a good way. I wasn't worried about my next read, or how it would compare — maybe we would be better off not comparing books at all, but let's save that fight for another day. Instead, I was in awe of how this book had burrowed inside of me, ready to be carried forever. And I wanted more. More of that feeling. I wanted to feel so deeply again while reading after years of only seeking cozy things because the world had become increasingly harder and scarier. The world has continued on that awful path — keep fighting back against our rights being taken away! — but I suddenly felt myself attached once again to big emotions, deep thoughts, and complicated feelings thanks to Imbler. And I wanted to sit with those feelings, rather than rush off to something new.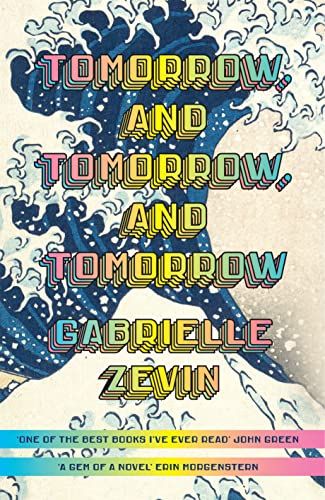 So now I want a book to wreck me and leave me with a book hangover. Not in the kill Bambi's mother kind of way and never in the trauma porn kind of way. But in the surprise me and remind me that life is for feeling all the emotions, coming out better, kinder, and smarter — among other things — kind of way. But I'm not actually sure how to find a book hangover. I have since picked up a few books that I thought would make me feel this way because of the hype behind them, including: Big Swiss; Tomorrow, and Tomorrow, and Tomorrow; and Gideon the Ninth. But book hangovers they did not produce. Enjoyable novels I'm glad I read? Yes. Ruined me? Not so much. I'm thinking this book hangover feeling might be a lightning in a bottle situation, and something I can't chase but rather must wait for to happen. So for now, I'm just a girl standing in front of my bookshelves asking a book to ruin me for other books. Just temporarily, of course.
If now you're curious about The Psychology of a Book Hangover, Clare Barnett has plenty of info for you!