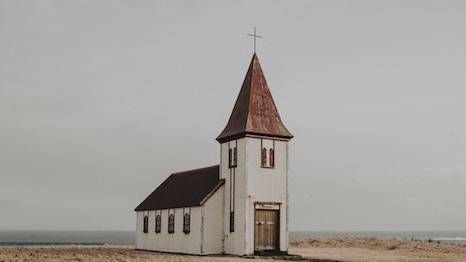 Fiction
The 7 Deadly Sins, in Fiction
This content contains affiliate links. When you buy through these links, we may earn an affiliate commission.
Say what you will about the 7 deadly sins – they're horrific. Repulsive. They're all that's wrong with the world.
Maybe.
Probably.
But this is also true: the world of fiction would be pretty boring without them. It is the fatally flawed characters that keep us turning the pages.
To prove it, I've compiled a list of some of my favorite books – and the deadly sin wickedly depicted in each one.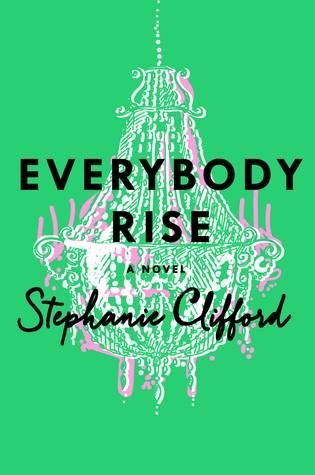 Everybody Rise by Stephanie Clifford
At first, Evelyn Beegan comes off as goal-oriented, intelligent, and down-to-earth – at least when compared to the other graduates of Sheffield Academy, an elite New England boarding school. This soon changes when Evelyn lands a job at People Like Us, a Facebook for the uber rich, and she is compelled to befriend the glossy heiress Camilla Rutherford (a.k.a. the Original Mean Girl). Initially, Evelyn sees Camilla as a necessary professional connection. But that changes. Slowly but surely, Evelyn begins to covet Camilla's life, going as far as lying to others (and possibly herself) about her own background. The interesting thing about this book is that Evelyn isn't envious at all. Until she is.
The Corrections by Jonathan Franzen
Sleeping with one's boss is never a good idea – especially if he is married. But sleeping with one's boss and his wife (separately, without either knowing about your involvement with the other) is disastrous. And it is lust that leads Denise Lambert, high-profile chef, towards this particular disaster. The Corrections is so full of drama that I am certain I'd be able to extract other deadly sins from the rest of the pathological Lambert family. It reads as a satisfying, literary soap opera.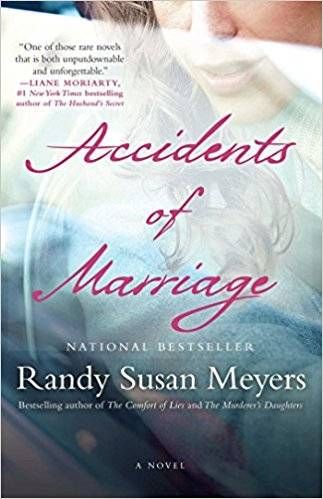 Accidents of Marriage by Randy Susan Meyers
On the outside, Maddy and Ben are the perfect couple. They've been married for 15 years. They have three beautiful children: Emma (14), Gracie (9), and Caleb (7). Ben is an attorney for the Boston Public Defender Division. Maddy is a social worker who specializes in domestic violence. So how does wrath fit into this tableau? It might be easy to say that it stems solely from Ben, a man whose outbursts come off as cowardly and bullying, as well as cathartic and insecure. But, as is the case with most well written novels, nothing is quite as simple. Ultimately, this book is about a marriage in which one partner is addicted to wrath and the other is complicit in it. It is a story of how one episode of road rage results in a car crash that forever changes the lives of Illica family. It is about finding salvation from wrath when you are both its vessel and its victim.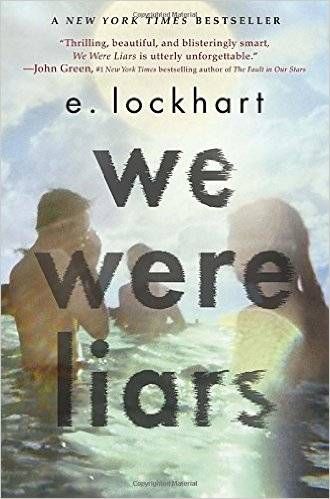 We Were Liars by E. Lockhart
The novel is told through the point of view of teenager Cadence Sinclair, who is quite upfront about what it means to be a Sinclair. "The Sinclairs are athletic, tall, and handsome. We are old-money Democrats. Our smiles are wide, our chins square, and our tennis serve aggressive." The Sinclairs are also greedy – or at least some are. Every year, the family spends their summer on a private island off the coast of Massachusetts, where Cadence's grandparents have built four houses for themselves and their three daughters (Cadence is the daughter of one of these daughters, Penny). And while Cadence is busy playing with her cousins (Johnny and Mirren) and friend (Gat), her mother and aunts are deviously fighting over who will inherit the Sinclair fortune. I will not ruin the novel's reveal – though I will say that it was equal parts dreadful and mesmerizing – but I will say this: the Sinclairs pay the ultimate price for the sin of greed.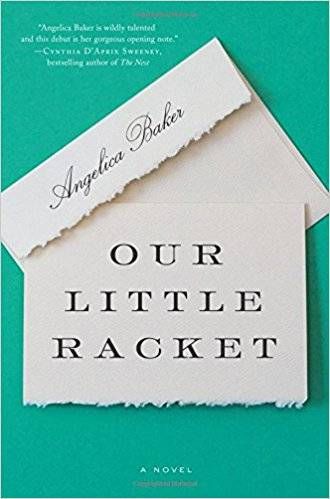 Our Little Racket by Angelica Baker
Everyone in Greenwich, Connecticut, knows the D'Amico family. Elegant, old-moneyed wife, Isabel. Bob, her husband, a successful investment banker. Their daughter, Madison (15), and twin boys (8). Their reliable, educated nanny, Lilly. So, when Bob's investment bank plummets amid rumors of criminal wrongdoing (think: financial crisis of 2008), the town is quick to judge – and eager to be close to the scandal. But the D'Amicos keep their chins up – or so it seems. Perceptions of the D'Amico pride are examined through the shifting points of view of Isabel, Lily, and Madison, as well as Mina and Amanda, the closest thing Isabel and Madison have to best friends, respectively. Pride seems to be a way of life in the D'Amico family. It is the object of others awe and criticism. It is infectious, possibly inevitable, and ultimately uncontrollable. And perhaps it is in the character of Madison that the reader can most notably feel its effects.
The deadly sin of GLUTTONY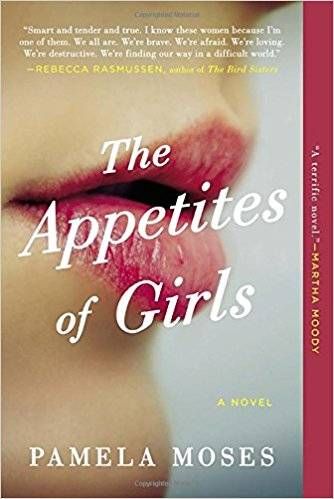 The Appetite of Girls by Pamela Moses
Gluttony is not about food itself. It is about filling a void. About adding layers of protection to oneself. About finding comfort in nourishment (and sometimes mistaking one for the other). This elegantly crafted novel tells the story of four young women – Ruth, Francesca, Setsu, and Opal – and their appetites. But not for food, though food does play a pivotal role in their stories. The sin of gluttony is not so easily pinpointed in this novel, but readers will undoubtedly appreciate its influence in Setsu's brother stripping her of her dreams. In Francesca's rebellion against her stifling mother. In Opal's devastatingly failed attempts to mimic her mother. And, perhaps most poignantly, in Ruth's struggle to be the protagonist of her own life.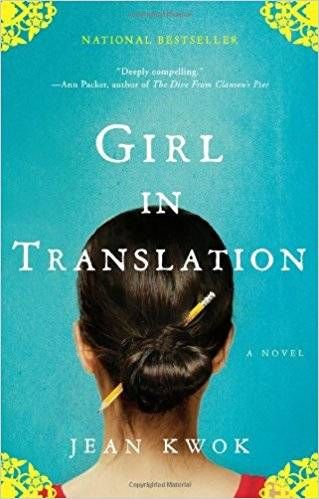 Girl in Translation by Jean Kwok
When eleven-year-old Kimberly Chang arrives in Brooklyn from Honk Kong with her widowed mother, she feels immensely grateful to Aunt Paula, her mother's older sister. After all, it was Aunt Paula who sorted out their immigration papers, found an apartment for them, and arranged for a job for Kim's Ma. But Kim and her Ma quickly realize that the slothful Aunt Paula is interested only in exploiting them. This unique and intriguing novel tells the story of Kim and her Ma trying to find a way to achieve their independence by using their most precious resource: Kim's unmatched intelligence. What I love the most about this novel is that we, readers, are taken on a journey effortlessly straddling both cultures, American and Chinese.
I am curious: what books would make your list of the seven deadly sins? And have your favorite characters achieved redemption?