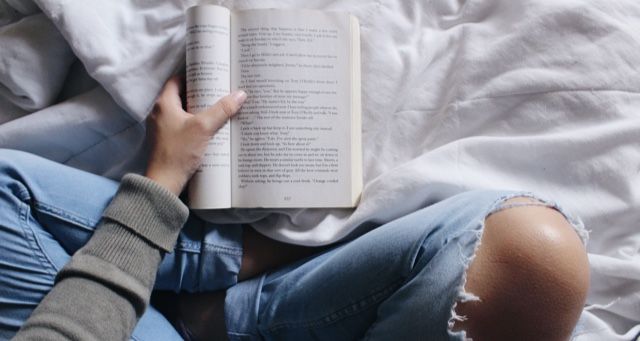 Fiction
I'm Going to Try Chick Lit for the First Time—What Should I Read First?
This content contains affiliate links. When you buy through these links, we may earn an affiliate commission.
Over the years I've been known to do a reading project of trying a "new-to-me" genre. I like to do this because it helps me be a more widely knowledgeable public librarian. Also, it's fun! Three years ago, I tried (and really enjoyed) mystery novels for the first time. I wrote about the experience in this article: "So I Read My First Mystery: One Reader's Exploration of a New Genre." Last year I read (and loved) romance for the first time. I was asking myself, "Has Internalized Misogyny Been Stopping Me from Reading Romance My Whole Life?"
I haven't started a new project for 2019. But I am kind of feeling the itch of wanting to try out a new genre again. And since I had such a particularly interesting time confronting my assumptions about the gendered genre of romance, I was thinking I might try chick lit. I wonder if my expectations can be thwarted once more!
I know sometimes people get romance and chick lit confused. I've likely been guilty of that in the past. I think I have a solid understanding now of what the major difference between the genres is. While romance focuses on the romance as the sole or most important narrative, in chick lit novels other plot lines about women's lives involving work, friends, and family are equally or even more important than a romance story. There's also no guarantee of a happily-ever-after.
Did I miss or mess up anything with my definition of chick lit? Let me know!
So if I've decided to give chick lit a try, the next step is to decide what to read first! It can be really hard to choose which books to start with in an unfamiliar genre. There's just so much to choose from! Those books also have a heavy burden of representing the genre, for better or for worse. Here are some newish books that I'm considering:
When Marnie's marriage fails after only two weeks, she's devastated. At the same time, she inherits her ex's great-aunt's matchmaking business. How on earth is she supposed to find others find love when she herself is heartbroken?
Georgia is a doctor in her 50s when she discovers the first man she ever loved has died. Feeling regret that she never told him how she truly felt, she sets off on a journey to contact each of her past loves.
Sophie falls for a globetrotting guy while in Hong Kong on vacation. She's tempted to follow him. Although she responsibly returns to her five-year life plan in NYC, it starts to feel less and less like what she actually wants.
Returning to the Devil Wears Prada universe, this hilarious story follows Emily, Miranda's ex-assistant. She ends up navigating the suburbs with her new A-list image consultant client and a lawyer-turned-stay-at-home-mom.
Nikki is a modern London woman a bit estranged from her Indian heritage. This changes when she starting teaching a literacy class for Punjabi widows which turns into an erotic storytelling workshop.
If Essie hadn't published that letter revealing all her true feelings online, her life would still be perfect. On the other hand, she wouldn't have found her new flat and she wouldn't be falling in love.
---
What do you think about these choices? Do they fit the bill as "chick lit"? Should I try some of the classics in the genre like Sex and the City by Candace Bushnell? I welcome any and all recommendations! In the meantime, I'll be checking out the Chick Lit posts on Book Riot.