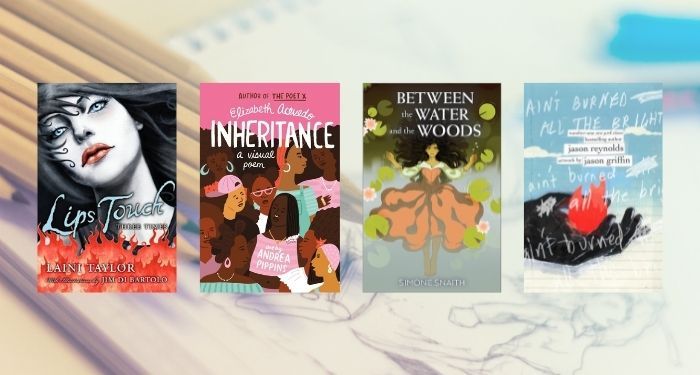 Lists
Illustrated YA Books (That Aren't Comics)
This content contains affiliate links. When you buy through these links, we may earn an affiliate commission.
A good comic is a good comic, as much as a good novel is a good novel. But there are far too few books which offer the best of both worlds and this is particularly true in YA. It's rare to find books that offer both a visual element and a narrative, without being either one or the other. Illustrated YA books are a fun twist on format and form, and they allow for pushing not only style boundaries but genre and narrative boundaries as well. They're works of art in not only the sense that a book is itself a work of art, but also in the sense that they demand the reader consider both art and prose separately — and in conjunction. Why was the choice made to interweave both, rather than choose a more common format?
It's a shame there are so few illustrated books that aren't comics in the world beyond picture books, but they do exist. We live in a world that presents multimedia experiences daily, and illustrated YA books allow readers to experience a story in a fresh, creative way.
Let's take a look at some outstanding examples of illustrated YA books. Some of these are going to lean into art more heavily than prose and yet still offer a reading experience wholly encapsulating of the teen years and all that adolescence has to bring. These books cross genres and category, inviting fiction and nonfiction readers something to seek out and enjoy. And bonus: for teen readers, most of these are developed in a common trim size, so they don't look or feel like picture books, a common complaint about YA nonfiction prior to the last decade or so.
Note that this list is a little whiter than it should be. I suspect the work included here published by Reynolds and Acevedo will usher in more creative works blending art and prose in the coming years.
Illustrated YA Books That Aren't Comics