This content contains affiliate links. When you buy through these links, we may earn an affiliate commission.
I know I was late to the game, but I recently read The Time I Got Drunk And Saved a Demon for the first time. Happily, lived up to the hype. It was just delightful. However, it also surprised me. To say the spiciness of the first sex scene shocked me would be a massive understatement. Here's actual footage of me reacting to it. Well, not really. But it sure as hell comes close to it.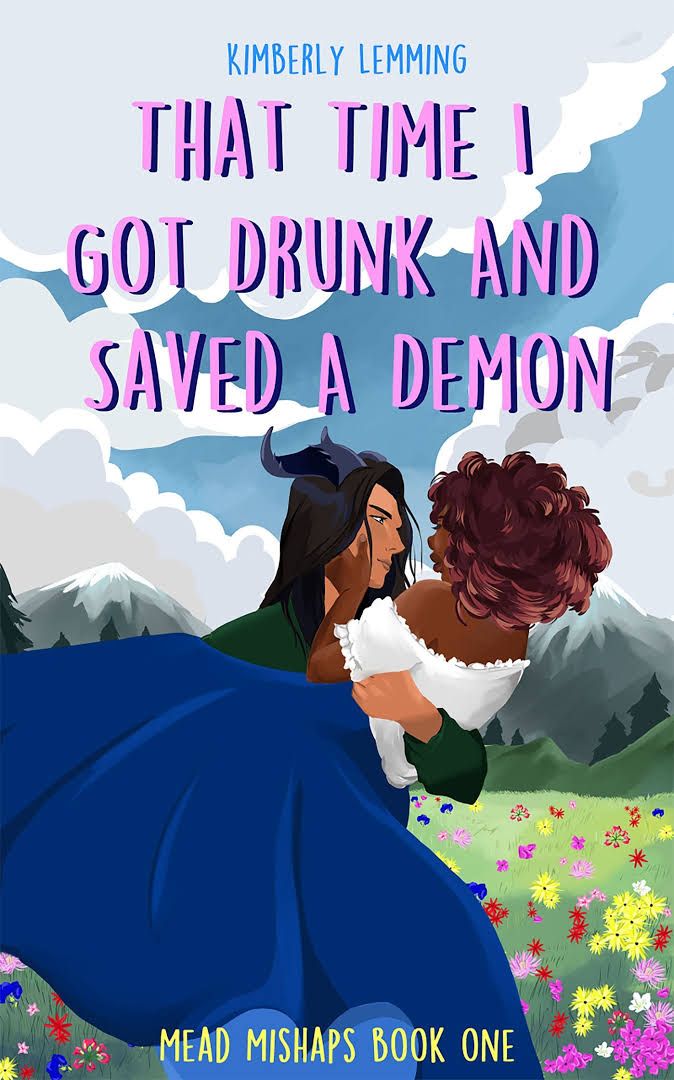 Now, that's completely on me and my own narrow-mindedness. I was the one who went in thinking that it wouldn't be that spicy because of the illustrated cover. This was despite having had a similar experience with Dating Dr. Dil, which was an illustrated homage to the poster for 10 Things I Hate About You.
Because it was an adult title, I wasn't expecting a YA-level romance. But I also was not expecting the level of spice contained in those pages. The garage scene with her family in the house was blush-inducing. And the shower scene almost had me dropping the book outright. So clearly, when it comes to illustrated covers and spice levels, those still waters run very deep.
As a whole, illustrated covers are still a relatively new thing in the romance genre. They are also one of the most divisive developments in Romancelandia. The level of disdain some readers have for them boggles my mind. Out of all the hills to die on, that is a very interesting one.
When it comes to using an illustrated cover for a romance, it will always be a gamble, because preferences in readers vary wildly. Despite the adage about not judging a book by its cover, we still do. Covers are intentionally designed to grab your attention. This in turn will get you to pick up the book to read the synopsis.
So do illustrated covers help these books get into the right hands or hinder them? Let's take a look at the two camps.
The Pro-Illustrated Covers Argument: "Give Me All the Illustrated Covers!"
One thing I don't think anyone can argue with is that there is a certain level of discretion with these types of covers. In fact, unless you recognize the author's name, you may not even be aware that it is a romance novel. We all know what a clinch cover is and the preconceived notions that come with them and those who read them, so I can understand why some readers may shy away from them.
This mindset of illustrated covers making it "acceptable" to read romances in public is very divisive, but it is also still very true. Some readers may feel more comfortable reading that type of book in public with said cover types and by extension purchase more. This could also serve to bring in new readers to the genre, and convert even more romance readers and consumers.
Following that money train, another thing that has to be acknowledged is that at the end of the day, publishing is still a business that needs to make money and also cut costs. With illustrated covers, you have to really only pay one person for their art. With other covers, there is a fee for the models, the photographer, the studio, etc. And that is a bill that I'm sure can add up quickly, although that is a guess being someone who is not fully immersed in that world.
The Anti-Illustrated Covers Argument: "Ew. Real People Please."
On the opposite end of the spectrum, illustrated covers have oversaturated the romance novel market. As referenced above, they've made it more "acceptable" to read romance novels. That can be frustrating for veteran readers who come from the heyday of the clinch covers and rightfully see nothing wrong with it. It was essentially given a social permission that was neither desired nor required. So, there is some blowback to be expected from readers who want their clinch covers and display them proudly.
We also can't ignore that a lot of these covers look very similar, which can make them blend together. That can make it harder for the casual romance reader to find new titles.
Another concern about the use of illustrated covers it comes alongside a rise in the use of AI art. This brings the risk of publishing houses relying on AI art on covers; after all, there have already been a few instances of it. AI art means that cover artists aren't getting paid (or are getting paid significantly less) for their work, which I'm sure we can all agree is a load of bull dung, regardless of whether you're for or against illustrated romance covers.
Another pitfall of illustrated romance covers has to do with people's preconceived notions about what an illustrated cover means: they're generally associated with romance books that are on the "closed door" side of the spice/steaminess spectrum. When romance novels of every type all get the same style of cover, it can get confusing. Someone who prefers their sex scenes off the page may pick up one of these thinking it's just that and be properly scandalized. This could lead to them avoiding books with similar covers. Conversely, another reader who wants sex scenes in their romance novels could pass one with an illustrated cover-up think it's an off the pages novel and, if you'll pardon the expression, screw themselves out of some good smut.
---
As with all other books, it really comes down to the content as to whether or not it is for you. I will say that, in terms of spice levels, never go into a book with an illustrated cover thinking that it will be one way — just like there are some "real people" steamy covers out there that do not get explicit on the page.
That being said, if you're interested in steamy romance novels, but prefer an illustrated cover, here are a few more suggestions!
Romance Novels That Are Steamier Than You'd Expect From the Cover
Nina and Leo are unwilling co-hosts for the reality cooking show The Next Cooking Champ! and are immediately at odds with one another. One particular interaction even leads to Nina quitting on live TV. When they are later found in what seems to be a compromising position the ratings soar and both find themselves in a position where, for the sake of the show and their careers, they have to fake date which of course leads to real feelings.
Stella understands numbers more than people and has never really gotten the idea behind dating. She hires escort Michael to help her get comfortable with everything associated with it, from kissing to beyond. As the lessons progress, they find that they are actually well matched for one another, and neither can argue against the sense that they make together.
In order to win big on the reality show, Instant I Do, the titular characters have just six weeks to convince their families that they're actually going to get married. If anyone questions their relationship, they lose. The chemistry between the two is undeniable though, so it takes little to convince their families, and the biggest hurdle will be whether or not they decide to choose the money or each other.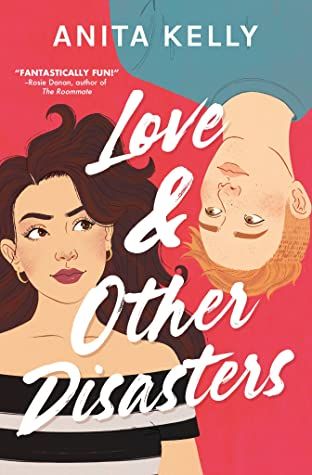 Dahlia and London are both contestants in the reality show Chef's Special and both have something to prove. For Dahlia, it is that her life isn't over after her divorce and she can make it on her own. For London, the first openly nonbinary contestant on the show, it is proving their haters, which includes their father, wrong. Neither planned to fall in love along the way, but we all know what happens to the best-laid plans.